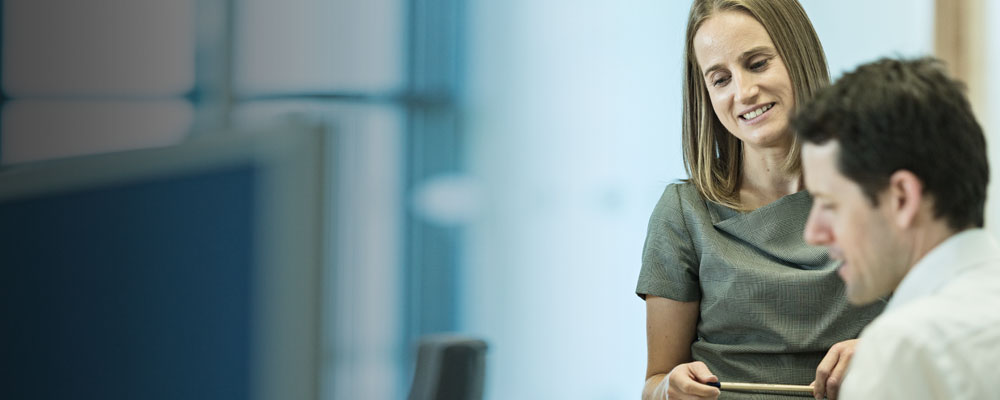 HL Multi-Manager Income & Growth
Our favourite funds in one of our favourite sectors
"Equity income funds are perennially popular and this fund combines our favourites to offer an attractive yield, plus growth potential, in a low-interest-rate environment."
Lee Gardhouse & Ellen Powley, Fund Managers
Why invest?
Equity income funds have the simple aim of increasing income and growing capital over the long term. In many ways, equity income is investing in its purest sense. When buying a share of a company, you become part owner of that business and are entitled to a share of any profits distributed as dividends. Over time, the best companies increase profits and pay higher dividends, which should contribute to a rising share price.
Fund managers approach this aim in a variety of ways. Some invest in higher risk smaller companies with plenty of scope for future dividend growth, while others invest in large companies with well-established records of paying generous dividends.
This is why we seek to blend a selection of our favourite equity income funds into a single, convenient investment. We include fund managers with differing styles to form a diversified fund capable of delivering excellent long-term returns and reliable monthly income payments.
Important - The value of this fund and the income from it, can still fall so you could get back less than you invested, especially over the short term. If you are unsure of the suitability of any investment for your circumstances please contact us for advice. Once held in a SIPP money is not usually accessible until age 55 (rising to 57 in 2028). Relative risk ratings should not be used to compare these funds with other investments. Tax reliefs depend on individual circumstances.
At a glance
---
Investment goal
Income & Growth
Relative risk
Moderate / Adventurous
Invests in
94.7% Shares
2.3% Cash
3.0% Other
---
Yield
4.56%
Not a reliable indicator of future income.
Correct as at 31/03/2019
---
Charge
OCF/TER 1.31%
(plus up to 0.45% p.a. platform charge)
---
Price
Sell: 197.63 | Buy: 197.63
Correct as at 18/04/2019
Fund details
Performance
Past performance is not a guide to future returns. Source: Lipper IM, 18/10/02 - 31/01/19
Income generated from a £10,000 investment at launch, including the effect of charges.
Annual performance
| Fund name | Jan 14 - Jan 15 | Jan 15 - Jan 16 | Jan 16 - Jan 17 | Jan 17 - Jan 18 | Jan 18 - Jan 19 |
| --- | --- | --- | --- | --- | --- |
| HL Multi-Manager Income & Growth | 11.56% | -2.69% | 14.48% | 10.07% | -5.75% |
| IA UK Equity Income | 8.82% | -2.10% | 13.52% | 10.32% | -5.08% |
Source: Lipper IM, 31/01/19. Figures with income reinvested.
The HL Multi-Manager Funds are managed by our sister company Hargreaves Lansdown Fund Managers.
Fund breakdown
Correct as at 31/01/19
View the HL Multi-Manager Income & Growth fund prospectus.