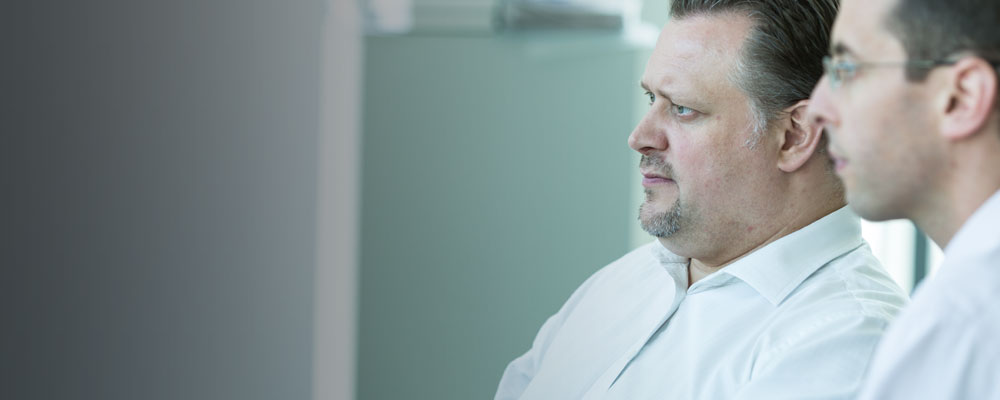 HL Multi-Manager Strategic Assets
A blend of equity and bond funds aiming to generate smooth returns over the long term
"It is possible to achieve attractive returns over the long term, but with less volatility than investing only in shares, by having a portfolio diversified across different assets. That way, when certain areas perform poorly, others might perform better and smooth out returns"
Richard Troue & David Smith, Fund Managers
Why invest?
The stock market is an excellent home for long-term savings, but being at the mercy of the market's unpredictable peaks and troughs can be uncomfortable. Rather than miss out on stock market growth entirely, it is possible to strike a balance between capturing some of this growth and not taking uncomfortable risks – between worrying about losing money and worrying about missing opportunity.
This is what we aim to do on your behalf. By controlling exposure to shares and investing in a range of other assets, including government bonds and higher-risk high yielding bonds, the fund will give up some growth when stock markets are rising in order to help shelter clients' money when markets are falling. Investing in this way, we aim to limit those uncomfortable moments and still offer the potential for long-term capital growth.
Important - The value of this fund and the income from it, can still fall so you could get back less than you invested, especially over the short term. If you are unsure of the suitability of any investment for your circumstances please contact us for advice. Once held in a SIPP money is not usually accessible until age 55 (rising to 57 in 2028). Relative risk ratings should not be used to compare these funds with other investments. Tax reliefs depend on individual circumstances.
This fund has a holding in LF Equity Income (formerly the Woodford Equity Income Fund), which is currently being wound up. This fund continues to trade as normal.
At a glance
---
Investment goal
Growth
Relative risk
Conservative
Invests in
41.5% Shares
41.1% Bonds
10.0% Cash
7.4% Other
---
Yield
0.95%
Not a reliable indicator of future income.
Correct as at 30/09/2020
---
Charge
OCF/TER 1.38%
(plus up to 0.45% p.a. platform charge)
---
Price
Sell: 113.08 | Buy: 113.08
Correct as at 30/09/2020
Fund details
Performance since launch
Past performance is not a guide to future returns. Source: Lipper IM, 09/02/16 - 31/01/20
Annual performance
| Fund name | Jan 15 - Jan 16 | Jan 16 - Jan 17 | Jan 17 - Jan 18 | Jan 18 - Jan 19 | Jan 19 - Jan 20 |
| --- | --- | --- | --- | --- | --- |
| HL Multi-Manager Strategic Assets | N/A | N/A | 2.12% | -1.92% | 4.85% |
Source: Lipper IM, 31/01/20. N/A - performance data isn't available because the fund launched after this date.
The HL Multi-Manager Funds are managed by our sister company Hargreaves Lansdown Fund Managers.
Fund breakdown
Correct as at 31/01/20
View the HL Multi-Manager Strategic Assets fund prospectus.