Losing interest with your Cash ISA? Here's a solution
The average interest rate on a Cash ISA was 0.59% at the end of April 2022. What options are available for those searching for a better return?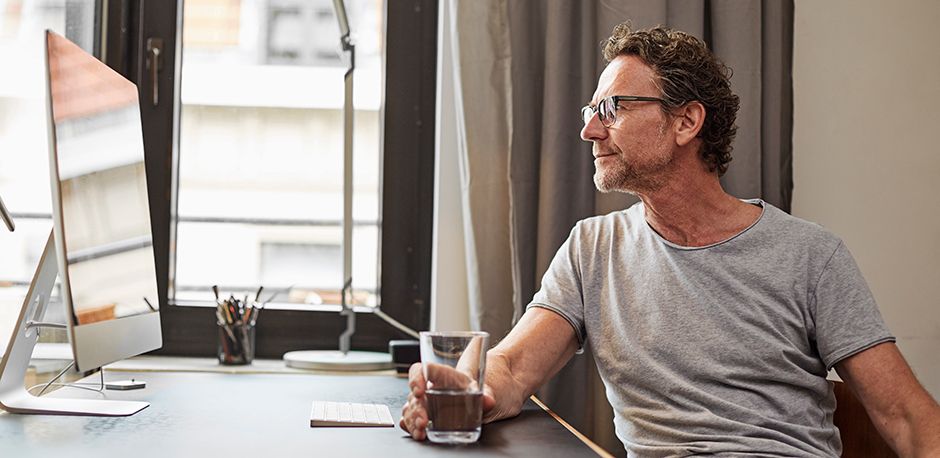 Low interest rates have heavily affected anyone looking to shelter their hard-earned savings from the taxman in Cash ISAs over the past few years.
Inflation, the rise in price for the goods we pay for, recently hit 9%, the highest level for 40 years. That's over 15 times higher than the average Cash ISA rate of 0.59% at the end of April.
In truth your money in a Cash ISA is losing value. And losing value quickly.
So what could Cash ISA savers consider?
This article is not personal advice. If you're not sure if investing is right for you, please ask us for financial advice. Tax benefits and rules can change and depend on your individual circumstances.
Investing rather than saving
Cash is a safe place for your short-term savings. If you're saving for a specific goal within the next few years, keeping your money in a Cash ISA could be a good option. But you probably won't be able to beat inflation.
If you're comfortable with the additional risks and want to invest for the long term (more than five years), you could consider transferring to a Stocks and Shares ISA.
Generally, investing in the stock market has yielded better returns than cash over the long term. Though remember past performance is not a guide to future returns. Investments can fall in value as well as rise, so unlike the security of cash, you could get back less than you invest.
It's easy to transfer
It's possible to transfer from a Cash ISA to a Stocks and Shares ISA if you are happy with the risks of investing over the longer term.
And if Cash ISA rates improve in the future, you have the option of transferring some or all of a Stocks and Shares ISA back to a Cash ISA (after selling any investments) while continuing to keep the tax benefits.
Transferring is simpler and quicker than you might think. If you're an HL client you can request to transfer a Cash ISA online in minutes.
FIND OUT MORE AND TRANSFER NOW
Transfer investments (including ISAs) to HL and get £50 to £300 cashback
Transfer investments worth £4,000 or more to HL and we'll give you between £50 - £300. The money is a thank you from us, it won't come out of your account or investments.
The more you transfer, the more you receive. This offer doesn't include transfers to the HL Junior ISA, HL Lifetime ISA (LISA) or HL Cash ISA. .
To qualify you must apply by 30 June 2022. Need more time to decide? Complete the online extension form and we'll extend the ISA and general investment application deadline for you by three months. Alternatively, call our Helpdesk on 0117 906 7816 or send a secure message through your online account.
You'll receive the cashback payment within the last 10 working days of the next month, from the date that your last qualifying transfer completes.
The money will be paid into your HL Loyalty Bonus Account. To keep the cashback, all we ask is that you keep your account with us for a year.
| You transfer | We pay you |
| --- | --- |
| £4,000 - £9,999 | £50 |
| £10,000 - £19,999 | £100 |
| £20,000 - £39,999 | £150 |
| £40,000 - £59,999 | £200 |
| £60,000 - £79,999 | £250 |
| £80,000 or more | £300 |
New to investing?
Getting started could be easier than you think. Watch our videos to get to grips with the basics.
Or download our guide on how to start investing in the stock market.