ISA investment
ideas
Important information - This is not personal advice, if you're not sure whether an investment is right for you, please contact us for advice. Investments and income can fall as well as rise in value so you could get back less than you put in. Tax rules can change and benefits will depend on circumstances.
Looking for inspiration?
Funds are one of the most popular ISA investments. A fund is a collection of investments, chosen and run by a fund manager. Each fund manager has an objective, for example to grow your capital, or provide a decent income. When you invest in a fund, you're buying a slice of the fund's investments.
Our Wealth Shortlist contains funds selected by our analysts. We put funds under the microscope to make sure the list only contains the funds that our in-depth analysis indicates have the greatest long-term performance potential. It's designed to help investors build and maintain well-balanced and diversified portfolios.
For some inspiration on where to invest your ISA, the Wealth Shortlist could be a good place to start. But remember that as with all investments, funds can fall as well as rise in value, so you could get back less than you invest. Investors should only invest if the fund's objectives are aligned with their own, and there's a specific need for the type of investment being made.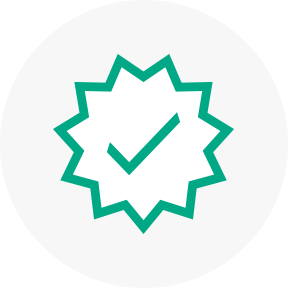 An ISA with a promise
Open an HL Stocks and Shares ISA, and if you're not 100% satisfied with our service in your first 12 months, close your account and let us know. We'll then refund our annual account charge – no questions asked.
Two ways to start investing in an ISA
Do-it-yourself
Choose from over 2,500 funds, shares, investment trusts and more to build your portfolio.
You're in control of what you buy and sell
You'll get expert research to help your decisions
Start your ISA from £100 or £25 per month
Ready-made portfolios
Let us know your goals and risk appetite and we'll show you a ready-made portfolio that matches.
We'll buy and sell investments to match your goals and attitude to risk
Just keep an eye on your portfolio to make sure you're happy
Start your ISA with £1,000 or more