Important information: What you do with your pension is an important decision that you may not be able to change. You should check you're making the right decision for your circumstances and that you understand your options and the risks. The government's free and impartial Pension Wise service can help you and we can offer you advice. The information on our website is not personal advice.
Deciding how to take your pension benefits is one of the most important financial decisions you will have to make. Below is a snapshot of information about the alternative options to a conventional lifetime annuity.
If you are at all uncertain about your options, we suggest you seek financial advice. Please don't hesitate to contact our retirement team on 0117 980 9940.
Drawdown
Drawdown allows you to draw a regular or ad-hoc variable income directly from your pension whenever you wish whilst the funds remain invested.
Drawdown is a riskier option than an annuity because your fund value can fall as well as rise depending on investment performance and the withdrawals you make. You don't know how long you will live, and ultimately poor investment performance and excessive withdrawals could mean you could run out of money. You control, choose and must manage where your funds are invested.
View a comparison of Drawdown versus Annuities
A combination of secure and variable income
You can combine the security of an annuity with the flexibility of drawdown, if you can accept that the variable income is not guaranteed. Our Retirement Planner enables you to blend the options of an annuity and drawdown.
Find out more about our Retirement Planner
Take lump sums directly from the fund (UFPLS)
Rules introduced in April 2015 mean most investors will be able to take lump sums directly from their fund at retirement. This is called an Uncrystallised Funds Pension Lump Sum (UFPLS). Each time a lump sum is taken in this way, 25% of it will be tax free and the rest taxed as income. This option is available in the HL SIPP.
Find out more about taking lump sums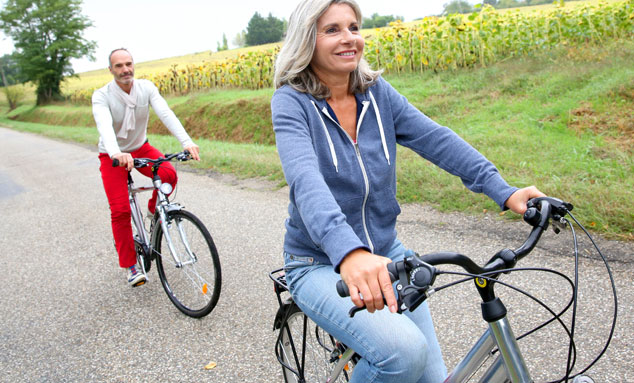 Your Options at Retirement
Discover your options, the pros and cons and how you could significantly enhance your pension income upon retirement.

Download your free options at retirement guide
Defer your annuity purchase
Most pensions are now relatively flexible and will allow you to draw an income from age 55 onwards (rising to 57 in 2028). If you don't need the secure income yet, then you may want to consider deferring your annuity.
There are some things to watch out for: check there are no penalties for changing your retirement date (particularly if you are invested in a with-profits fund); or if you might lose other guarantees. It's also worth reviewing where your pension is invested to ensure it meets your investment objectives. Remember that annuity rates change regularly and can rise and fall in future.
Try our annuity delay calculator
Phased retirement
Rather than converting your entire pension fund into an annuity or drawdown all in one go, phased retirement allows you to set up a series of annuities or drawdown arrangements by gradually drawing on your fund over a period of time.
Each time you take benefits in this way you can usually take up to 25% tax-free cash, plus a taxable income from that segment. Phased retirement can be particularly useful if you don't need all the income or tax-free cash at the start, or if you're worried about death benefits.
Investment linked annuities
Investment linked annuities are designed to give you the opportunity to obtain an income which increases during your retirement, but the income is not fixed. Unlike conventional annuities, they're linked to an investment within the annuity provider's range so they contain an element of investment risk.
Your future income could increase if the fund grows - but conversely, if the fund value falls, your income could decrease.
Fixed term annuities
Fixed term annuities are relatively new and share some of the characteristics of both lifetime annuities and drawdown. They pay a regular income for a limited number of years, selected from the outset.
At the end of the fixed term the investor has a lump sum available within the pension plan to reinvest for more income. In that respect fixed term annuities can be closer to drawdown than to conventional annuities. They offer the opportunity to review the choices you have made, but there are big risks involved. If annuity rates fall over the term of the fixed term annuity, then the income you receive could be much lower than if you had taken a lifetime annuity on day one.
We do not offer investment linked or fixed term annuities. We believe most clients who want a mixture of annuity and drawdown benefits are likely to be better off using a mix and match approach and split their fund simply between an annuity and drawdown.
Get a free instant annuity quote
Drawdown versus annuities
Drawdown
Lifetime annuity
Independence

You are free to withdraw what you want, when you want, (income limits will apply to those in capped drawdown). You choose where your pension is invested and are responsible for monitoring your investments.

Once your annuity is set up, your income is fixed for life and cannot be changed. It doesn't need to be reviewed and will never run out.

Security

Whilst your fund remains invested, its value is not guaranteed and is subject to the ups and downs of the market. Your future income could fall or even run out if your investments perform badly, you live longer than expected or you make excessive withdrawals.

Your income is secure, will be paid to you for at least the rest of your life no matter how long you live, and is not affected by market performance. However, remember that if you choose a level income its value could be eroded by inflation over time.

Freedom

You can invest your pension funds wherever you wish within the Vantage SIPP. Choose from over 2,500 funds, shares, ETFs, bonds, gilts, cash and more.

Before you buy your annuity you can shop around to find the best rates and could increase your income significantly by doing so.

Flexibility

You can adjust your income at any time. If you die your funds may be inherited by your beneficiaries as a lump sum, via drawdown or as an annuity (tax free in some cases).

Once it has been set up, your annuity cannot be altered. It cannot be inherited by your beneficiaries unless you selected a spouse's income; a guarantee period or value protection before the annuity was set up.

Enhancement

Drawdown does not take health or lifestyle into account.

If you smoke, suffer from any ill health or currently take any prescribed medication, you could enhance your annuity income significantly. Get an enhanced annuity quote online now to find out if you qualify.
The information on our website is not personal advice but we can offer advice if specifically requested. What you do with your pension is an important decision, which could be irreversible. Drawdown is a more complex option than an annuity. Make sure you understand your options and check they are suitable for your circumstances: take appropriate advice or guidance if you are unsure. The Government's free Pension Wise service can help. It provides impartial guidance face-to-face, online or by phone - more on Pension Wise.