Annuity rates have risen again. Time to re-examine your retirement plans?
Why drawdown investors could consider buying an annuity.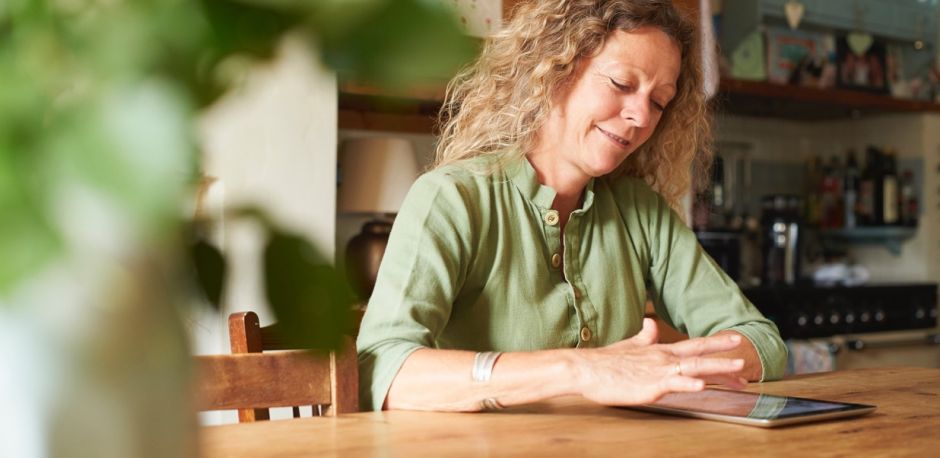 An annuity remains one of the only ways to turn your pension into a guaranteed income for life. But over the years, the amount of annuity income you can buy with your pension has been falling, making them a less popular retirement option.
It's likely that for many drawdown investors, annuity rates were unattractive at the time they started taking money from their pension. Keeping their pension invested and taking a flexible income may have seemed more appealing.
But with average annuity rates having risen again, now could be a great time for drawdown investors to re-examine their retirement options.
This article isn't personal advice. Annuity rates change regularly, and quotes are only guaranteed for a limited time. If you're not sure what to do with your pension, you should seek guidance from Pension Wise, the government's free impartial service to help you understand your retirement options. If you need more help, you could consider financial advice.
How to buy an annuity with a drawdown pension
It's often overlooked by retirees that you can swap some, or all, of your pension for an annuity, even if you've already taken your tax-free cash or drawn an income. After all, retirement isn't all or nothing.
The first step is to understand your annuity options. For example, you can choose to inflation-proof your annuity income. Or you can opt for your loved ones to receive an income after you've passed away. Then, you'll need to get an annuity quote to find out how much guaranteed income you could get each year.
It's free to get a quote and will only take a few minutes with our annuity calculator. All you need to do is answer some questions about yourself and your pension. Our calculator will search the UK market to work out who will give you the best annuity rate.
You cannot take more tax-free cash from funds already in drawdown. So make sure you select the 'no tax-free cash' option when you get a quote.
How much more annuity income could you get?
Last October, annuity rates were the highest they've been in over 14 years. In fact, annuity rates have jumped by almost 50% in two years. Someone aged 65 with a £100,000 pension can now get an annuity income of £7,358*. The same time two years ago, the best rate they could have received was £4,946. That's about an extra £2,400 every year. Across 10 years that's a whopping £24,000 more.
Just look at the graph below to see how rates have changed over the years.
Annual annuity income from £100,000 pension (£)
Source: : *HL annuity index, 27/07/2023. This index tracks the top rate for a single life, level annuity, paid monthly in advance with a five year guarantee period and a £100,000 purchase price. Postcode PE29 7HG. Rates up to 21/12/2012 are for a 65 year old male and after that are unisex.
The income you could receive will depend on your circumstances. Quotes are only guaranteed for a limited time and rates change frequently. They could go up or down in the future. It's also important to consider your options carefully as you can't usually change or cancel an annuity once it's set up.
Is now the right time for drawdown investors to consider buying an annuity?
It's always a good idea to keep an eye on annuity rates. Although rates are close to the highest they've been in years, they will change in future. Rates could go up further or down.
A good way to help protect against losing out either way is to buy several smaller annuities in stages. This means you won't lock all your money into an annuity rate at one point in time, and you'll keep the flexibility that your drawdown pension offers. This approach lets you gradually de-risk your pension throughout your retirement, which could help to give you peace of mind during uncertain times.
Let's say you bought an annuity now, you could lock in some guaranteed income at a rate that's close to the highest we've seen in years. And if they rise again in the future, you can buy more at that point. If rates fall again, you haven't missed out.
There's no obligation to buy an annuity after you've searched for quotes, but any rate on the quote will only be guaranteed for a limited time.
Once you buy an annuity, the income it pays is fixed for the rest of your life. It will only change if you build in certain annuity features such as a guarantee period or opting for a beneficiary's pension, so make sure you consider your annuity options carefully.
How to get the best annuity rate
1. Shop around for the right annuity
Don't just accept the first annuity quote you find. Rates vary between providers and your current pension provider might not offer you the most for your money. It's always worth shopping around to get the best deal.
2. Make sure you confirm your health and lifestyle details
Unlike some insurance products, if you disclose your health and lifestyle details when you get an annuity quote, you'll normally get a better deal. Even confirming minor details like your height and weight could mean you get a higher annuity income. This type of annuity is known as an enhanced annuity.
FIND OUT MORE ABOUT ENHANCED QUOTES
What did you think of this article?