Pension Drawdown: four reasons to transfer
We look at four reasons why people choose to leave their current drawdown provider and how they might benefit from transferring to Hargreaves Lansdown.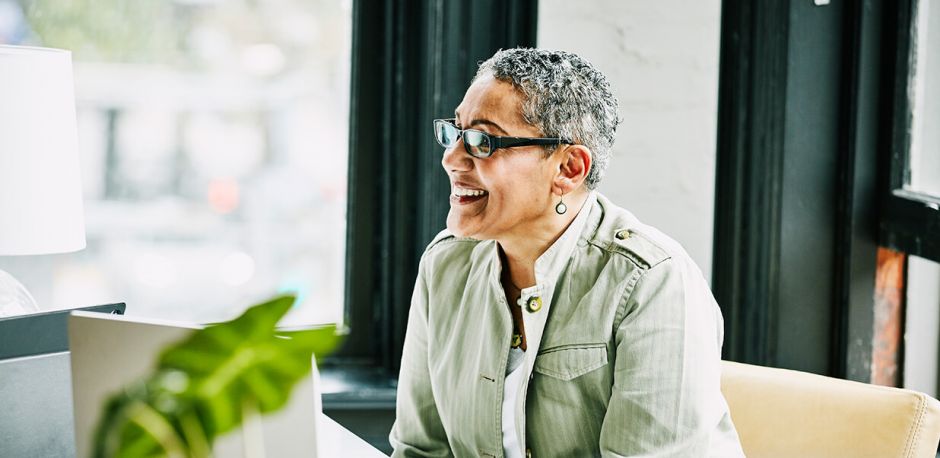 Pension drawdown has changed a lot since it was launched in 1995. You can now take uncapped withdrawals, stay in drawdown for an unlimited time and pass your pension on much more tax efficiently.
Since pension freedom rules were introduced in April 2015, drawdown is now accessible to everyone, and is offered by various pension providers. However, not all providers are created equal.
Each provider may offer different drawdown features, and benefits. The investment choice and charges can vary dramatically too, so can the quality of customer service.
It's important to know what level of service you're getting and any limitations you're exposed to in exchange for the fees you're paying. If you're less than satisfied, you might consider transferring to the HL Drawdown SIPP (Self-Invested Personal Pension)
How to transfer A DRAWDOWN PLAN
We hope you find this article helpful, but it's not personal advice. If you're thinking about transferring a pension, please check the costs involved first and that you won't lose any valuable guarantees or benefits. If you're not sure what to do, please seek personal advice.
1. Forced to pay for advice you don't need
Some pension providers only offer pension drawdown on an advisory basis. This often means an additional annual advisory charge on top of any standard account fees. We think you should only pay for the advice you want and need. We don't force our clients to take advice.
Paying for financial advice can be extremely useful if you need help deciding where to invest and how much to withdraw. But if you're confident making your own decisions, paying for advice can be an unnecessary cost.
Drawdown in the HL Drawdown SIPP (Self-Invested Personal Pension) is offered without personal advice as standard, for those happy to make their own investment choices. This means if you currently receive advice for your existing Drawdown plan this would automatically stop if you transfer to HL.
Our advisory service is also available, should you feel you need it at any stage, as a one-off or on an ongoing basis.
Find out more about our advisory service and charges
2. Poor customer service
Customer service can mean different things to different people, but often it can be described as a one-on-one interaction. What makes it good or bad depends on the experience and how you were left feeling. Stuck on looped telephone lines, delayed email replies, feelings of unfair treatment and unanswered queries are examples of poor customer service. As a valued customer, you shouldn't have to put up with poor service.
We pride ourselves on putting clients first, and we don't believe in automated telephone lines. Our UK-based helpdesk is here six days a week, so expert help is only ever a phone call away. As the UK's number one investment platform, we're trusted by over 1.7 million investors and have over 40 years' experience. Our most recent awards include Best Buy Pension for the last three years, and Best for Customer Service 2022.
3. Limited investment choice
One of the main advantages of drawdown is the ability to continue investing with the potential of growth throughout retirement. Being able to invest where and how you want to, is an important factor in helping you to reach your income and growth goals. But not all drawdown providers offer a wide or flexible investment choice, which could limit investment opportunity.
We don't believe there's a one-size-fits-all approach. Investing is personal. Our clients can choose from individual investments or ready-made options. Investors are free to choose investments and strategies that align with their long-term investment goals and attitude to risk.
4. Restricted features and accessibility
As a drawdown investor, you've chosen to take control of your pension income and investments. Being able to manage your plan efficiently in a way that suits you best is a basic need. It's important to review it regularly.
Your pension remains invested and its value can fall or rise depending on investment performance. Your income is not secure and it could reduce, or even run out, if investments don't perform as you hoped, you withdraw too much or you live longer than expected.
Some providers offer better features and access than others. We recognise that everyone has different preferences and needs. You can still manage your plan by post or telephone if you prefer, but our award-winning HL app and online service let you view your investments 24 hours a day, so you can make changes quickly and easily. If you want to make withdrawals, you can make one-off requests online, or set up a regular income payment if you prefer.
How to transfer a drawdown pension
If you're less than satisfied with your current drawdown provider, and you're looking for a better service and value for money, you might consider transferring to the HL Drawdown SIPP (Self-Invested Personal Pension).
Before considering transferring, check your current provider's fees first and that that you won't lose valuable guarantees or benefits. You'll also need to consider whether you transfer your investments as they are or as cash, and if you need to make any income withdrawals beforehand. Changes to your investments and income can't usually be made while the transfer is in progress.
Guide to transferring a drawdown pension
What to do and questions to ask.
What did you think of this article?