Drawdown investment
ideas
Getting your strategy right
With drawdown, you choose where and how to invest, so you're in control of the money in your pension. Your financial goals, attitude to risk and the costs involved should all come into play when making your decisions. It's also likely that your plans around how and when to start drawing an income will heavily influence your investment choices.
Remember your pension income in drawdown isn't secure. Although there is the potential for gains, the value of your investments and the income they produce can rise and fall. It's possible to get back less than you invest. You'll need to regularly review your choices to make sure your income and investment strategy continue to meet your needs.
You can find out more about income strategies in our guide to investing in drawdown.
If you've thought about your drawdown goals, but are unsure how to achieve them, you may want to consider drawdown investment pathways. There are four pathways to choose from, and each matches a potential retirement goal with an investment option.
Investment ideas for three drawdown strategies
When looking for investment inspiration it's important to remember your own goals, and attitude to risk. Funds are often a popular choice, as they are a collection of investments with a specific aim, chosen and run by an expert fund manager.
The individual fund ideas below have been highlighted by our team of experts as promising investment opportunities and aim for either long-term growth, to produce an income or to defend against market falls. They could be considered as part of a portfolio, but remember, past performance isn't a guide to the future and these ideas aren't personal advice. You should choose investments based on your own preferences and research. Take investment advice if you're not sure.
Please always read the key information and fund factsheet, including charges, of any investment before making any decisions.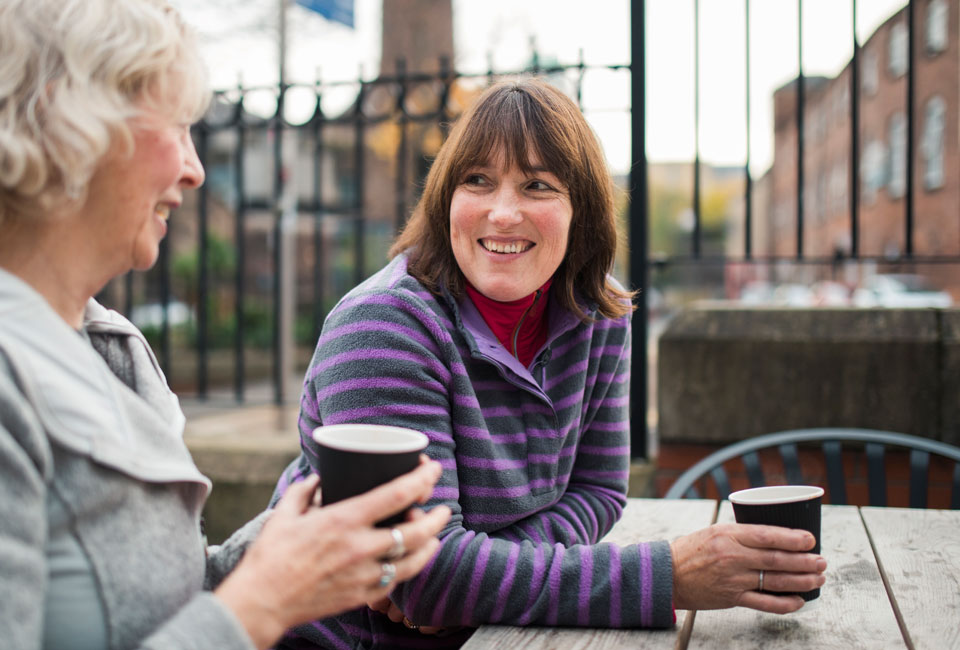 Drawdown investors not taking any income yet may want to choose funds which aim to provide long-term growth.
Rathbone Global Opportunities
Invests in mostly large and medium-sized companies with the potential for growth and dominance in developed markets, such as the US, UK and Europe. The fund also has the flexibility to invest in smaller companies and emerging markets, both of which are higher risk.
View factsheet including charges View Key Investor Information
Schroder Small Cap Discovery
Invests in innovative smaller companies that are based in emerging markets or earn a high share of revenue from these areas. A good long-term opportunity but investment in these areas make it a higher-risk option.
View factsheet including charges View Key Investor Information
AXA WF Framlington UK
Investments are cherry-picked from the best opportunities across the UK market, including companies of all sizes. A fund with the flexibility to hold onto smaller companies with the hope they grow into long-term gains, though these are higher risk.
View factsheet including charges View Key Investor Information
Those taking income generated by their investments (also known as the natural yield) may want to choose funds that aim to pay a higher yield though these can change and aren't a reliable indicator of future income.
These funds take their charges from capital, increasing the yield on offer, but reducing the potential for capital growth.
Aviva UK Listed UK Equity Income
Mainly invests in large and medium-sized UK companies, focusing on a small collection of their best ideas to boost growth potential, but with added risk. Companies that pay a high income now are blended with those that have the potential to grow dividends in future.
View factsheet including charges View Key Investor Information
EdenTree Responsible and Sustainable Managed Income
A diversified fund that can invest up to 85% in shares from across the globe, including higher-risk emerging markets. A focus on companies in good financial health that are able to pay growing dividends or interest due to bonds.
View factsheet including charges View Key Investor Information
Those drawing an income from capital (which would mean selling investments to fund income), may favour investments which aim to shelter against market downturns. While these funds try to shelter value, it can mean they don't grow as quickly when markets are performing well.
Pyrford Global Total Return
A sensible investment approach. This fund invests in a combination of shares, government bonds and cash with the aim of achieving long-term growth with less volatility than the stock market. The fund also has the flexibility to feature investment in higher risk emerging markets.
View factsheet including charges View Key Investor Information
Troy Trojan
Aims to help shelter investors' money during the tough times and grow it over the long term. This fund contains the shares of quality companies, and the manager increases exposure to bonds, gold and cash when he thinks the stock market has less potential to grow and the outlook is less certain. The fund holds a small number of investments including smaller companies, both these factors increase risk.
View factsheet including charges View Key Investor Information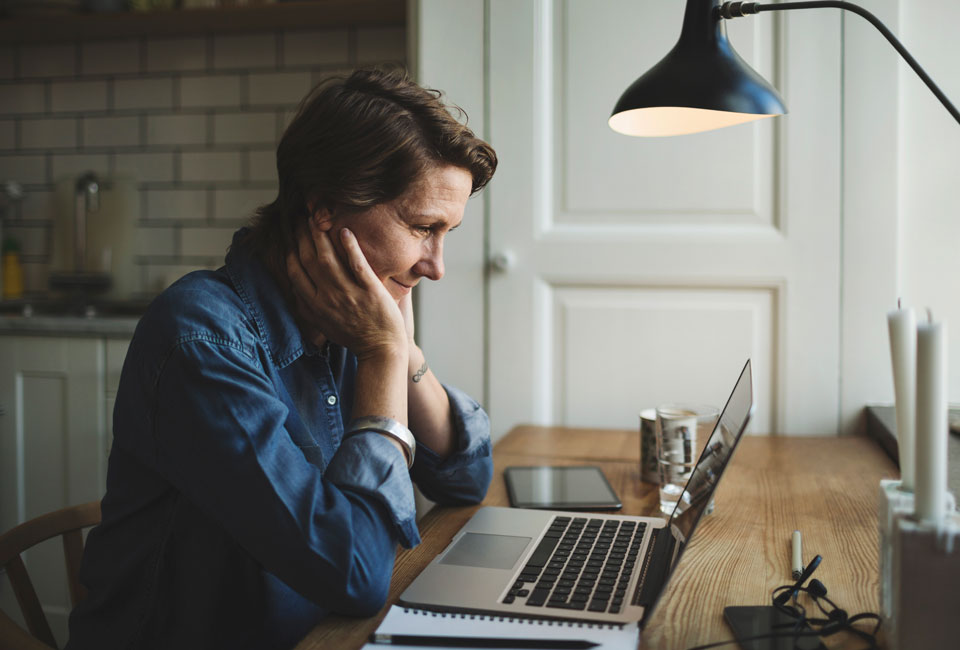 Keeping a cash buffer
It's important to have a cash buffer, in or outside of your pension. If the market or the income from your investments fall, you'll have a cash source to draw an income from. This means you won't be forced to sell when prices are low.
Holding large amounts of cash does come with its own risks though. Cash can lose value over time if inflation is above interest rates.
Why variety can help reduce risk
There's always some risk with investing, but it's possible to reduce the impact of the risks you face by making sure you have a good variety of investments.
Different types of investments perform well at different times, and so do different markets around the world. Holding a mixture of investments, across various markets, could help shelter you when some areas don't perform as well as others.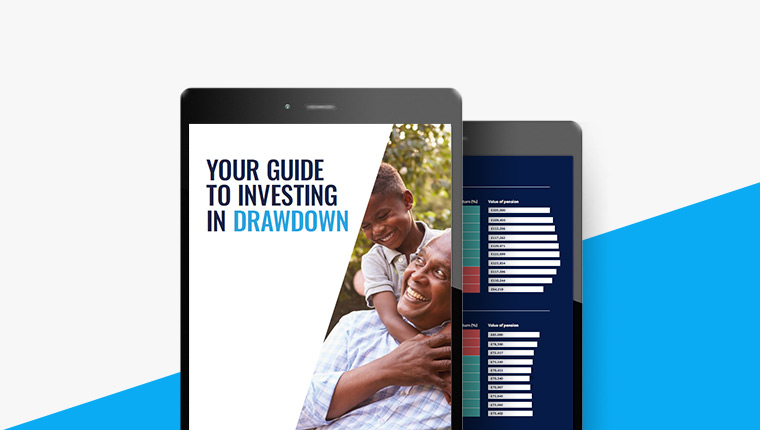 Guide to investing in drawdown
This guide explains the relationship between investing and taking an income in more detail. It could help to get you thinking about your own strategy and where you might invest.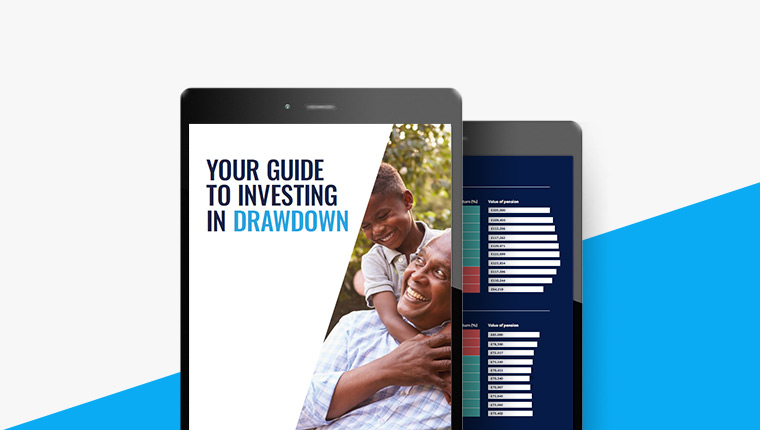 Guidance, help and advice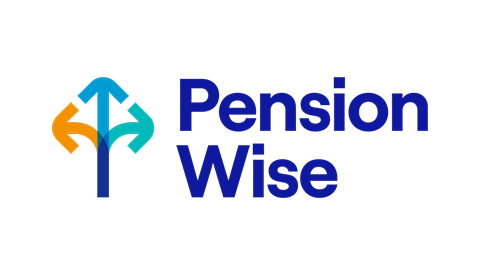 Guidance from Pension Wise
Pension Wise is a free, impartial government service for anyone aged 50 or over, with a UK based personal or workplace pension.
It can help you understand what type of pension you have, how you can access your savings and the potential tax implications of each option. But it isn't financial advice.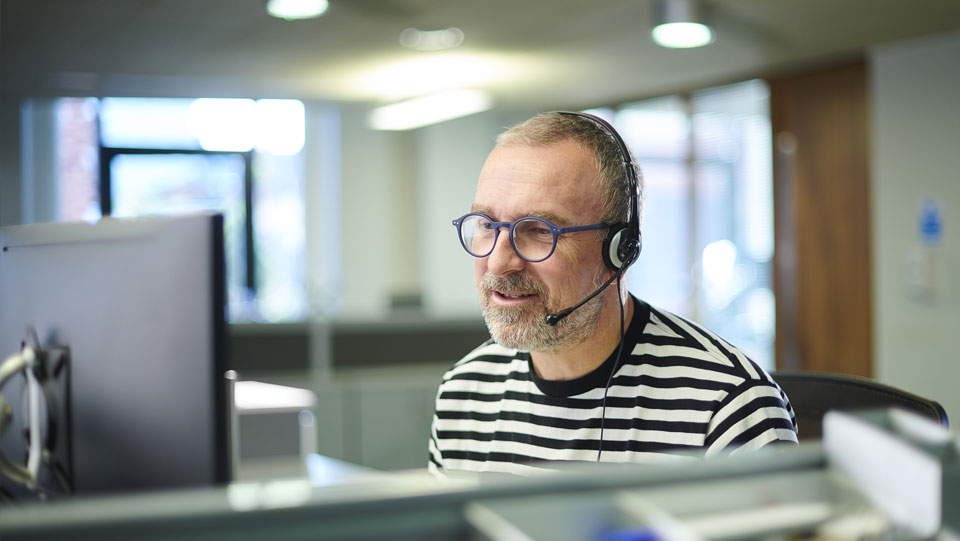 Have a question?
Our UK-based helpdesk are here for you six days a week. Our friendly and knowledgeable team are ready to answer your questions no matter how big or small.
Call us on 0117 980 9926
Opening hours
Monday - Friday: 8am - 5pm
Saturday: 9.30am - 12.30pm
Alternatively, view our drawdown FAQs.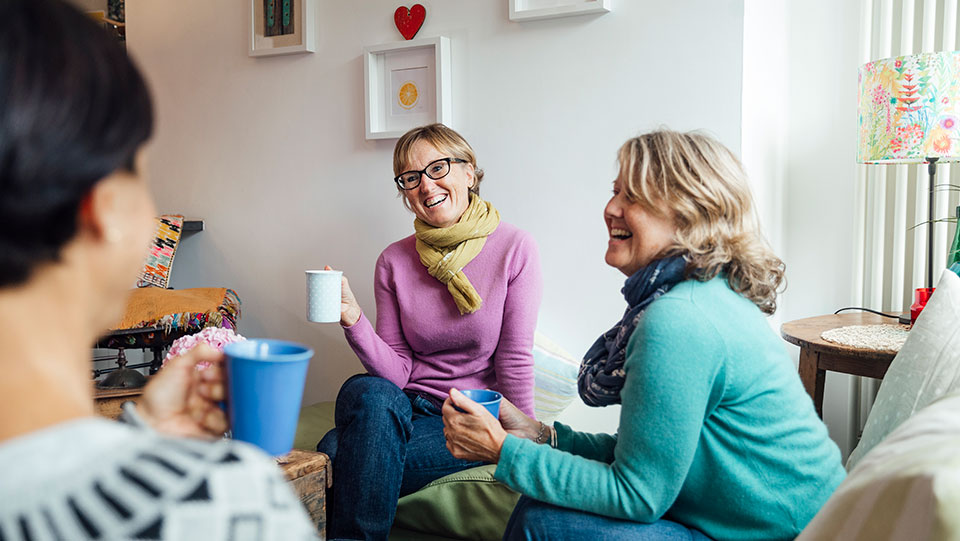 Retirement Advice from HL
Not sure if drawdown is right for you, or unsure where to invest? Our financial advisers can give advice on your pensions and work with you to:
Feel confident about when and how to take your pension
Match all your investments to your personal goals and income strategy
Help you plan for later life and Inheritance Tax
Retirement Advice from HL
Not sure if drawdown is right for you, or unsure where to invest? Our financial advisers can give advice on your pensions and work with you to:
Feel confident about when and how to take your pension
Match all your investments to your personal goals and income strategy
Help you plan for later life and Inheritance Tax