Transfer

a drawdown pension

Cashback Available now when you transfer
Terms apply
How it works, your options and how to apply
Looking for a better service?
If your current drawdown provider is falling short of the mark, you can transfer to another.
To save you time and hassle, we'll contact your current provider to arrange everything. You just need to let us know your transfer preferences and pension details, by requesting and completing a transfer pack.
Before transferring your drawdown pension please check you won't lose valuable guarantees or need to pay high exit fees. You can view our charges here.
It's easier than you might think
Just let us know you'd like to transfer and we'll take care of the rest. We'll keep you updated along the way, and once the transfer's complete we'll pay any income you've asked for.
You'll also be free to buy and sell investments as you wish. You can choose your own investments from our full range, pick a ready-made portfolio (though these aren't specifically designed for drawdown) or pay an adviser to choose investments for you.
Just make sure you take your usual income before getting started, because income can't be paid during a transfer.
Receive £20 to £500 cashback
Transfer ISAs, pensions, funds or shares worth £5,000 or more to HL and we'll give you between £20 - £500. The money is a thank you from us. It won't come from your account or investments.
The more you transfer, the more you receive. Terms apply.
If transferring a pension for drawdown, you must include a note requesting cashback with your transfer form and do so by 17th December.
Need more time to decide? Let us know and we'll give you up to an extra three months to transfer ISAs, funds and shares, and six months for pension transfers.
You will receive your cashback after the offer closes and all your transfers complete. The money will be paid into your HL loyalty bonus account. To keep the cashback, all we ask is that you keep your account with us for at least a year.
| You transfer | We pay you |
| --- | --- |
| £5,000 - £24,999 | £20 |
| £25,000 - £49,999 | £50 |
| £50,000 - £99,999 | £100 |
| £100,000 - £149,999 | £250 |
| £150,000 or more | £500 |
Transfer as cash
Your investments will be sold before the transfer starts. This is the more common choice among our clients, because it's often the cheaper option and takes less time to complete.
It does mean you won't benefit from any market rises while your pension is in cash, but you won't suffer from any falls either. You'll be free to reinvest once the transfer's done and dusted.
Transfer your investments
You can transfer your pension without selling your investments, as long as we offer the same investments on our platform.
This type of transfer often takes much longer to complete, and you might find exit fees are higher. You also won't be able to change any investments during the transfer, but you might still prefer this option if you'd rather not be out of the market.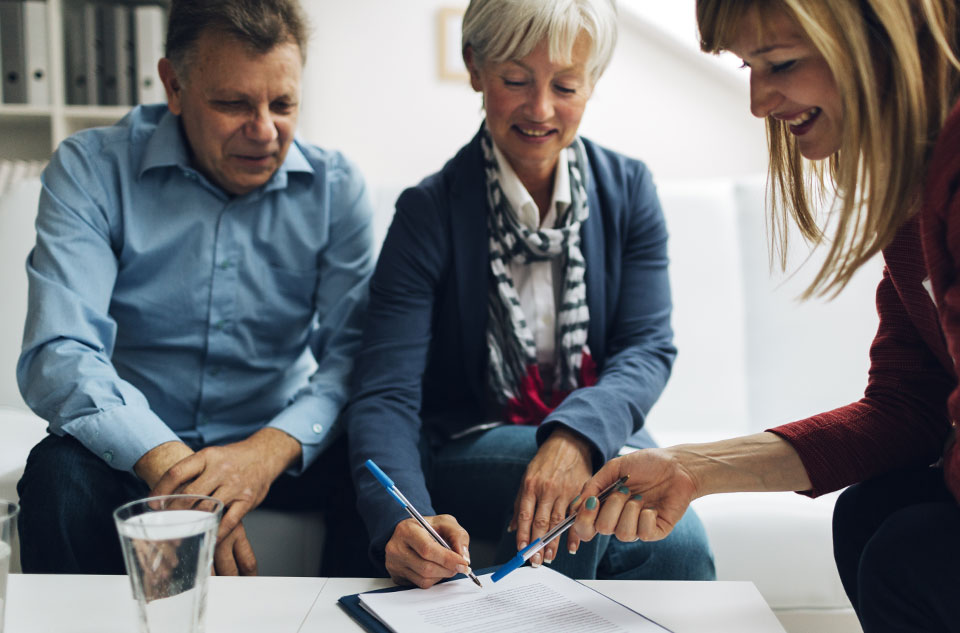 Financial advice if you need it
Our drawdown service is designed around you. Unlike with some providers, you can choose to manage your plan yourself. You can use the resources on our website and speak with our helpdesk when you need help.
If you receive advice from your current drawdown provider, it will usually stop if you transfer. But we offer financial advice if you need it. You can pay for one-off advice, maybe as a check that what you plan to do is right for you, or ongoing advice where one of our advisers manages the day-to-day running of your plan.
Why choose drawdown with HL?
Expert help is only a phone call away. Call 0117 980 9940 and you'll speak to a knowledgeable person straight away, with no 'press one for this, two for that'.
24-hour online access. Monitor your account around the clock and place investment instructions with a click, or the swipe of a finger on our mobile apps.
Advice if you need it. You can manage the account yourself, take personal advice, or pick and mix the level of help and advice you need.
Help choosing investments. We provide research updates on a wide range of investments, including popular shares and funds.
No time restrictions. You can stay in drawdown indefinitely, or buy a secure income at any time. Unlike some other providers, we won't force you out at any age.
How to apply
Step 1. Request your transfer pack
You'll receive everything you need to know about drawdown in the HL SIPP.
You'll also get a set of risk questions which you'll need to read through and answer.
Step 2. Complete a risk questionnaire
If you're confident you understand the risks that apply to your situation, call us on 0117 980 9940 to confirm you'd like to go ahead with the transfer. You can also return your risk questions by post.
Once we have your confirmation, we'll send you your application.
Step 3. Complete and return your application
This includes your pension details, what income you'd like to take (if any) and whether you'd like to transfer cash or investments.
If you need any help along the way just call our helpdesk on 0117 980 9940.
Drawdown resources to help
Your drawdown plan is valuable. Not only can it give you a growing income in retirement, but your loved ones could also benefit from it financially in the future. Our range of online tools could help you to manage your savings and make your money go further.
Terms of the cashback offer - Autumn 2018
1. You'll receive a cash amount between £20 and £500, depending on the amount you transfer, when you transfer to us at least £5,000 worth of an existing pension, ISA (excluding Junior ISAs and Child Trust Funds) or funds and shares into our HL SIPP, Stocks and Shares ISA, Lifetime ISA or Fund and Share Account from another provider, subject to these terms and conditions. Please be aware the following exclusions apply to this offer: (1) the lodgement of certificated shares will not qualify for the offer; (2) new money cash subscriptions into any HL account won't qualify for the offer; (3) if the HL SIPP is your current workplace pension and you transfer previous pensions provided by your current employer, then the offer isn't available for these transfers; (4) defined benefit/final salary pension transfers don't qualify for the offer.
2. The offer doesn't apply to investments already held in the HL service, or to switches or transfers between or within existing HL accounts or to income and interest received on any assets held in those accounts.
3. The offer is funded by Hargreaves Lansdown's money. Don't worry, the cash is not coming from your pension or investments. We intend to make the offer available until 17 December 2018. However, we reserve the right to remove or suspend this offer if necessary, including for legal or regulatory reasons or otherwise, by posting a notice on our website. If the offer closes early, all qualifying applications received up until this time will still be accepted.
4. The offer will only apply to cashback transfer forms coded TRV9K, TRV9L TRV9M, TRV9N, TRV9O, TRV9P, TRV9Q, OTK, OTMQ9, ITCB1, AWSS1, AWSS2 received by us between 8 October 2018 and 17 December 2018. The application code should be found in the top right of a form. If transferring a pension for drawdown, you must include a note requesting cashback with your application to qualify. As long as we receive your transfer form within the offer period, even if the transfer itself isn't completed until after the offer closes, you'll still qualify. If you need more time to decide whether you want to transfer to us, please let us know and we'll extend this deadline for you (by up to three months for ISA, fund and share transfers, and six months for pension transfers). To request more time simply call our Helpdesk on 0117 900 9000 or email transferoffer@hl.co.uk with your full name and address.
5. The cashback payment will be paid into your Loyalty Bonus Account after the offer has closed and within 1 month of completing your transfer, which will be determined by us. The Loyalty Bonus Account is separate from the HL ISA, Fund and Share Account, and SIPP. The cash can be kept in the Loyalty Bonus Account for fee collection, withdrawn or moved into whichever HL account you choose. If moved into an ISA or SIPP, it'll count towards your annual allowance.
6. The value of your cashback will be based on the total value of transfers you make within the offer period (ISAs, funds, shares and pensions), not the value of each transfer. The values will be determined on the day we receive the proceeds for each. It isn't possible to combine the value of transfers into accounts with different client numbers for the purpose of this offer. The maximum amount of cashback you can receive under this offer is £500.
7. We ask you keep your HL account(s) for one year. Please feel free to switch between investments and in or out of cash within your account, but if you decide to transfer away or close your account within 12 months of the date your transfer completes, then we reserve the right to reclaim the cashback paid. If cash is to be reclaimed then you'll be notified and the cash will be taken within 7 days of the account closure or transfer.
8. We also reserve the right to determine how the cash offer is calculated. Therefore, if you're unsure how your transfers will be treated under the terms of this offer, please contact us before you return your transfer form. By submitting a qualifying application, you agree to be bound by the terms of this offer. The terms are governed by the laws of England and subject to the exclusive jurisdiction of the English courts.
9. The offer can't be used in conjunction with any other transfer offer.