Important information - The value of investments can fall as well as rise, so you could get back less than you invest. If you are at all unsure of the suitability of an investment for your circumstances, please seek advice. Once held in a pension money is not usually accessible until age 55 (rising to 57 in 2028).
What is a tracker fund?
If you're new to investing, or simply looking for convenient, low-cost exposure to shares and bonds, an index tracker fund (also known as a passive fund) could be right for you. These funds aim to replicate, or track, the performance of a stock market index. This is in contrast to an actively-managed fund that will aim to beat the performance of an index.
In the UK, for example, the FTSE All Share is an index of over 600 large, medium-sized and smaller companies. A tracker fund will often invest in every company in the index. This simple approach costs very little and should result in performance that is very similar to the index, although fees will cause the tracker fund's performance to deviate from the index over time. This is why costs are an important consideration, you should also consider plaform charges.
What's the difference between an active fund and a tracker fund?
An active fund will invest in just a few companies in the index, perhaps as little as 30-40, and the aim is to select the companies with the best potential in order to deliver performance that is much better than the index over the long term. This approach is more complex. It involves a great deal of research and costs are higher. We believe there are relatively few good active fund managers around and our favourites can be found on the Wealth 150+.
Some investors prefer the simplicity and low costs associated with tracker funds. There's still plenty of choice on offer, from funds that focus on the UK to those that invest further afield, such as the US and Asia. All tracker funds can be held in an ISA, Lifetime ISA (LISA), SIPP (pension) and a Fund & Share Account.
Need help choosing tracker funds?
Our favourite tracker funds
To help narrow down the choice we have selected our favourite tracker funds across all the major stock and bond markets. You can also browse the full selection of tracker funds available via Hargreaves Lansdown below, and see our latest research and investment ideas.
View our favourite tracker funds
Most popular index tracker funds
Below are the most popular funds chosen by our clients in November 2017, listed in alphabetical order.
---
---
iShares Emerging Markets Equity Index
---
Legal & General European Index
---
Legal & General Global Technology Index
Tracker portfolios
Build your own portfolio of tracker funds with help from our experts
Search for index tracker funds
Index tracker research
Frequently asked questions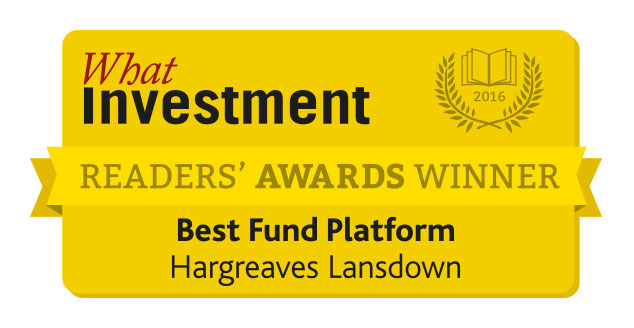 Best fund platform 2016