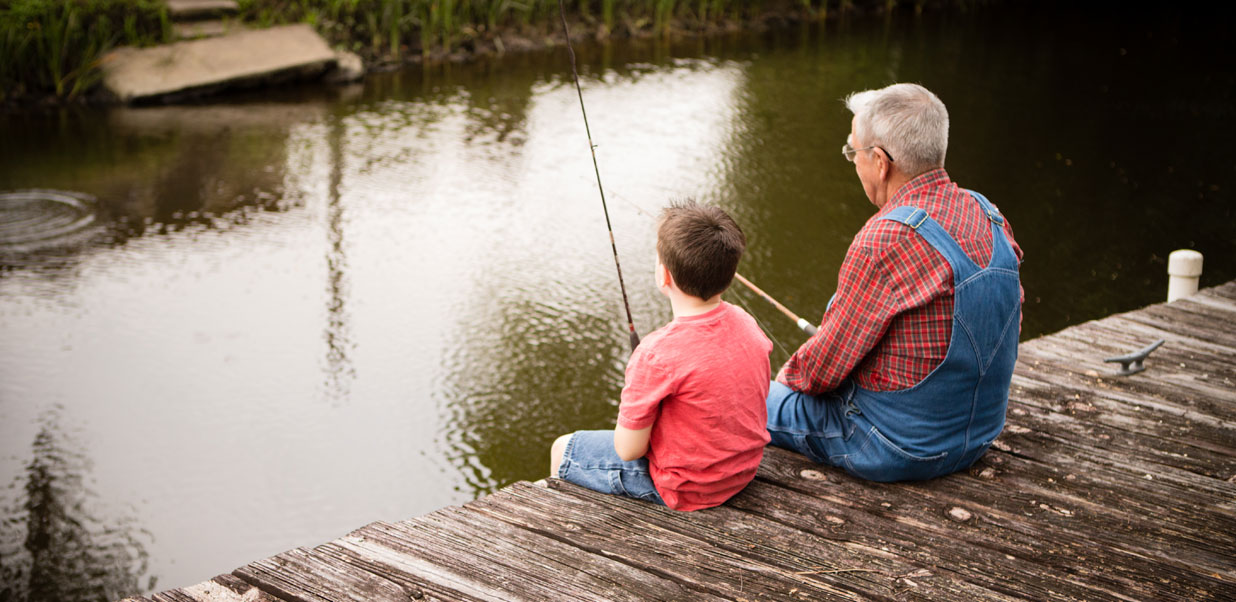 Important notes
This article isn't personal advice. If you're not sure whether an investment is right for you please seek advice. If you choose to invest the value of your investment will rise and fall, so you could get back less than you put in.
Financial security provides us with the peace of mind that expenses are covered, any emergencies can be paid for and we are on the way to achieving our future financial goals.
Putting aside money for the future isn't always easy – we live busy lives, other expenses take priority and it can be difficult to decide where to save and invest. That's why it's important to have goals in place to make it easier to keep to a plan.
Financial Adviser Sophie Longmore, explains the four steps she believes everyone should take to try to achieve financial security.
1. Decide your goals and how much risk you are willing to take
If you have trouble listing your goals, try classifying them as either wants or needs. You can also split them into long-term and short-term goals. It is also important your goals are realistic, achievable and affordable.
Keeping cash aside for immediate expenditure and as an emergency cash reserve is important. However, with longer term savings you could be losing thousands of pounds, as cash savings often fail to keep pace with inflation. Investing in the stock market over the long term can provide returns above inflation although please remember that unlike the security of cash, all investments can fall as well as rise in value, so you could get back less than you invest.
Once you have your cash reserve, consider how to split investments across different asset classes. Different classes are likely to behave differently, and this approach will reduce the likelihood that all of your investments will lose value in the same circumstances.
There are of course risks when investing, therefore it is important you define how much you are willing to take. Look at whether you can afford to accept the proposed level of risk with the investments in question and how you will feel and behave when your investments fall in value.
2. Invest little and often - small sums add up
The second step is to start setting money aside for the future. It is possible to build a nest egg by investing regularly over time, no matter how small. Investing £100 per month could generate over £35,000 in 20 years (assuming a 5% annual growth rate) although remember all investments can fall as well as rise.
One of the easiest ways to get your savings working for you is to set up a direct debit so you automatically add a little bit each month. That way you won't have to remember to make the payment and you won't be tempted to skip a month. You can set aside as little as £25 each month to save for your future and help smooth out the highs and lows of the stock market.
Not sure how much you can afford to save each month? Our household budget planner can help.
3. Don't forget your retirement
With so much else to think about and plenty of other financial needs, planning for retirement often takes a back seat. Retirement should be some of the most enjoyable and fulfilling times of your life, and one of the biggest barriers is a failure to plan.
Putting a plan in place as early as possible can make all the difference, and under current rules everyone can contribute at least £3,600 gross into a pension each tax year. Please remember that money in a pension is not usually accessible until at least age 55 (57 from 2028).
A workplace pension is one of the most obvious ways to save for your retirement, and usually your employer adds money into the pension scheme for you. Employers may match further contributions to workplace pensions on a like for like basis up to a certain level which can be quite generous. Although, be sure to check the impact this has on your tax credits, income-related benefit and student loan repayments.
Once in retirement, the State Pension will be an important source of inflation-proof income. For those on maternity, paternity or adoption leave, or parents and foster carers, you may still be able to claim national insurance credits which contribute towards the State Pension.
Please remember that tax rules change and benefits depend on individual circumstances.
4. Consider a little extra help
Our overarching aim is to make sure you get the help and advice you need and don't waste time or money on things you don't. We offer many free tools to help you make investment decisions with confidence.
However we all need a little help sometimes, therefore the final step is to consider whether you will benefit from advice.
A good Financial Adviser could prove invaluable - from mapping out a plan to helping you to implement it to achieve a secure financial future. They can show you how best to organise your assets to provide you with financial security, while also minimising taxes.
It's quick and easy to find out if you'll benefit from financial advice. What's more, the initial consultation is free.
Simply call our Advisory Helpdesk on 0117 317 1690 request a call back at a convinient time for you.
It starts with a quick call. Initially, our helpdesk will help you understand why expert financial advice could be the answer. We'll also explain how it works, including the benefits and costs. Financial advice typically costs 1-2% of the portfolio under consideration with a minimum of £495 for a telephone advice service. As such, it is typically suited to those with at least £20,000 of investable assets.
If it sounds right for you, we will arrange your first free meeting with an adviser, without cost or obligation.
Important notes
This article isn't personal advice. If you're not sure whether an investment is right for you please seek advice. If you choose to invest the value of your investment will rise and fall, so you could get back less than you put in.
Daily market update emails
FTSE 100 riser and faller updates
Breaking market news, plus the latest share research, tips and broker comments
Register