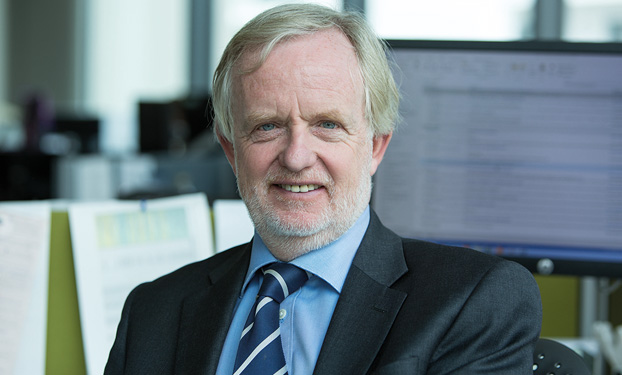 Richard Troue 16 February 2017
No news or research item is a personal recommendation to deal. All investments can fall as well as rise in value so you could get back less than you invest.
Many adventurous investors buy Venture Capital Trusts (VCTs) every year. These high-risk investments allow you to support some of the UK's smallest, growing business. In return, you could receive 30% tax relief on VCT investments up to £200,000 and tax-free dividends, among other benefits. Tax rules can change and benefits depend on personal circumstances.
Popular VCTs are selling fast this year, so Richard Troue caught up with Mark Dampier to ask him why he invests in VCTs.
When did you buy your first VCT?
I began buying VCTs back in 2008/09 during the financial crisis. That might sound an odd time to buy, but VCTs fell heavily out of favour at this time. From memory, some were trading at huge discounts to net asset value of 30-40%.
Typically, I wouldn't suggest buying in the secondary market. You don't receive tax relief on the investment, although dividends are still tax-free. But with discounts at such significant levels it almost made up for the loss of 30% tax relief.
Since then, the environment has improved dramatically and discounts have narrowed again. Now I invest when existing VCTs issue new shares via a top-up offer. This means I'm eligible for the 30% tax relief, which I claim back via my tax return. Although in return for the tax benefits on offer VCTs must be held for a minimum of 5 years.
View the current VCTs on offer
Plenty of investments were struggling around 2008 – what was it that attracted you to VCTs?
The tax-free dividends were the main draw for me and they still are. Most of the VCTs I buy aim to pay at least a 5% dividend each year. There's also the potential for this to be boosted by special dividends after the VCT manager sells a particularly successful investment, although it's worth remembering dividends can vary and aren't guaranteed. They shouldn't be seen as a guide to future performance.
I've always seen VCTs as an income investment and they're an important part of my retirement planning. I don't have a final salary pension scheme, so I'll be relying on my investments to produce my retirement income. In the main I expect to use UK and global equity income funds alongside my VCTs for the main part of my retirement income.
To date I've tended to reinvest VCT dividends into new issues to increase my overall holdings and boost future income. As I march nearer to retirement, my plans are to ring-fence some of this income so that it can be paid out in my earlier retirement years.
VCTs are higher risk than mainstream investments – where do they sit as part of your overall investment portfolio?
Focusing on fledgling businesses makes VCTs higher risk. It's worth noting that new rules came into force last year. VCT managers must now focus on growing and developing younger businesses than was previously the case. Some VCTs will be inherently more risky as a result and it's possible dividends will become more unpredictable.
They tend to be considered by adventurous investors with large portfolios. For an investor who has used their full ISA and pension allowances, and with a large pot of money left over, considering putting 5-10% of their portfolio into VCTs, doesn't seem unreasonable, providing they are comfortable with the risks.
What do you look for in an individual VCT manager?
As I say, dividends are important to me, but I understand they aren't guaranteed. So I start with a track record of consistent dividend payments. But I also want to give myself the best chance of continuing to receiving dividends in the future. For this reason I look for VCTs which contain some mature investments that could be ripe for sale and more recent investments that will take longer to prosper and could fund future dividends.
I look for experienced and well-resourced management teams. It's a labour-intensive process finding promising smaller companies. There's extensive and time-consuming due diligence to carry out. The businesses also need nurturing as well as investment capital. A team with the resources to do all this is important. As with any area of investment, diversification is vital, so I invest with a number of different VCT managers to spread risk over a larger pool of investments.
What is your outlook for VCTs – do you think that with Brexit on the horizon smaller businesses could struggle?
Any prolonged deterioration in the economy could present a risk, but this is why it's important to maintain a long-term horizon and a diversified portfolio. It should be remembered that volatility throws up opportunities, but there will be ups and downs.
VCT managers will aim to help companies survive the tough times as well as prosper during better times. Well-managed businesses with a great product or service can make it through a recession, but growth might be slower than initially anticipated. However, the nature of investing in early-stage companies means some will fail and this is part and parcel of investing in VCTs.
On balance, I'm not convinced Brexit will be the disaster many predict. Even if there's a hit to the economy, the desire among entrepreneurs to create new businesses to address gaps in niche markets is not going to disappear. I wouldn't let Brexit put me off investing.
How to buy VCTs
There's still time to invest in a VCT before the end of the tax year on 5 April. The latest offers are detailed on our website along with all the information you need to read before deciding whether to apply. Any decision to invest should be made on the basis of information contained within the prospectus which includes details of the charges and risks.
Bear in mind, some VCT offers will close before others. If you would like to apply for a particular VCT, we suggest you act sooner rather than later.
VCTs should only be considered by sophisticated investors who are comfortable with the substantially higher risk nature of these investments. A long-term investment horizon is essential. As with any investment, VCTs can fall as well as rise in value and you could get back less than you invest.
This article is not personal advice, so if you are at all unsure of the suitability of an investment for your circumstances please seek advice.
View the current VCTs on offer