Our experts reveal 20 ways to save money
Sky-high inflation means we all need to work harder to save money. We asked some of our personal finance experts for some of their best tips for cutting costs.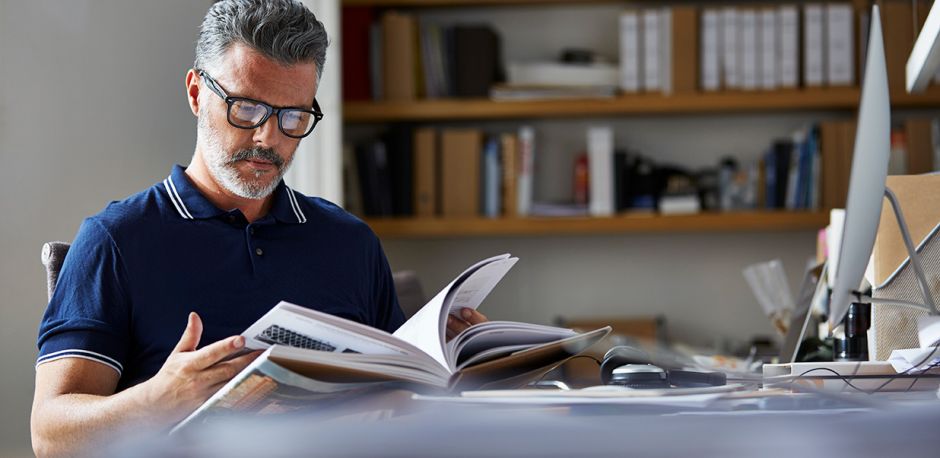 Important notes
This article isn't personal advice. If you're not sure whether an investment is right for you please seek advice. If you choose to invest the value of your investment will rise and fall, so you could get back less than you put in.
Hannah Miles, Personal Finance Writer, on her top energy-saving tips
Consider picking up an energy consumption meter

to track how much energy certain appliances (or your whole home) are using. This can help identify the small changes that can have the biggest impact.

Start planning ahead for the winter

. If you can, switch appliances to be more energy efficient now to drive down costs. Think about better insulation, or at least know where your heat is escaping from (windows and doors) so you can buy thermal door curtains and window strips that keep the heat in.

Turn appliances off at plug sockets

, so they aren't draining electricity on standby. This should include things like TVs and set-top boxes, but also microwaves, games consoles and computers.
Consider your bulbs

. Lighting can account for 18% of the energy we use at home, so check you've replaced any bulbs with LEDs or energy-efficient bulbs.
Sarah Coles, Senior Consumer and Personal Finance Analyst, shares some fuel-saving suggestions
Shop around – sensibly

. It's not worth going out of your way to find cheaper fuel, because you'll burn your savings getting there and back. However, it's a good idea to find the cheapest petrol at the places you pass on your usual routes using petrolprices.com.

Avoid journeys as much as possible

. Hopping in the car for an unexpected last-minute trip can be pricey, especially if you're doing a lot of short jaunts. You can cut your fuel spend significantly by cutting out needless travel. Also consider combining the journeys you still need to make. Even if you end up covering the same distance overall, you'll use less fuel because a warm engine is more efficient than a cold one.

Keep on top of the maintenance

. Stick to regular servicing, because things like clogged air filters or thickening oil will make your engine less efficient. Make time for routine jobs too – like checking your tyres are properly inflated. And have a clear out. Anything you can do to lighten the load will help you save fuel.

Work on your driving style

. If you can drive more smoothly, you can cut your fuel consumption. The key is to stick to lower speeds, in the highest appropriate gear, and to steer clear of harsh braking and sudden acceleration.
Clare Stinton, Financial Wellbeing Analyst, offers tips to save money on food
Only hit the shops once a week

. Plan your weekly meals, write a list of everything you need and then stick to it. Avoid dipping into convenience stores throughout the week because top up shops are expensive.

Don't eat less, eat smart

. Try replacing branded products with supermarket own labels, or from the own brands to the budget options. What's more commonly known as the downshift challenge could save households up to 30% on their food shop. Alternatively, try going meat or fish free once or twice a week – this will help shave a few pounds off your bill.

Time your trips to the supermarket to benefit from yellow sticker items

. Find out when your preferred shop reduces food items nearing their expiry date and go to the shops then. Often lots of the products can be frozen, so you can stock up your freezer and eat it over the coming weeks.

The early bird gets the worm

, or in this case a cheap dinner. If you've got a special occasion coming up, check to see if the restaurant offers early bird deals offering the same menu for less. For example, you could try the first table app, where if you book the first table at a restaurant, you score 50% off the food bill for two to four people.
Nick Colman, Financial Planning Writer, explains how to cut your mobile and broadband costs
Don't be sucked in by the latest and greatest

. If your current handset does the job and your contract is coming to an end, consider switching to a SIM only deal. These are often a fraction of the monthly cost of a contract on a new handset. When choosing a package, consider how much data you actually use so you're not overpaying. But also so you don't risk exceeding your data allowance and paying the price.

Look beyond the big providers

. The mobile phone market is dominated by a handful of big providers, but there are challengers who can offer better deals. If you're worried about network coverage, bear in mind that most of these providers piggyback on the network used by bigger providers.

Haggle your way to cheaper broadband

. The broadband market is fiercely competitive. Lots of providers will try hard to keep you if they know you've got a better deal elsewhere.

Do you really need super-fast fibre optic

? Speed is generally the biggest selling point for broadband providers. You get what you pay for, but you should only pay for what you need. If all you use the internet for is web browsing, top of the range broadband might be overkill.
Helen Morrissey, Senior Pensions and Retirement Analyst, explores how to save on the non-essentials
Go through your direct debits regularly

to see if there are any hidden costs sapping your cash. Over the course of a year, they can really mount up. It's worth going through them and asking yourself if you really need them.

Impulse buying can lead to you spending far more than you think

. If you see an item you like the look of, give yourself a cooling off period. If you sleep on it, and still really want it the next day, then get it. However, the chances are you'll leave it where it is.

Using cashback sites can be a good way of getting discounts

on everything from your food shopping to your car insurance. There are several sites available. Once you've signed up, search for the brand you want to make a purchase from and take it from there.

Going through your wardrobe on a regular basis

can help you find clothes you could sell online if you don't wear them much anymore. But it will also likely reunite you with old favourites that made their way to the back of a cupboard, so you get more out of the clothes you own.
This article isn't personal advice. If you're not sure if a course of action is right for you seek advice.
Read more: The cost-of-living crisis – what is it and how to cope
Editor's choice: our weekly email
Sign up to receive the week's top investment stories from Hargreaves Lansdown
Please correct the following errors before you continue:
Hargreaves Lansdown PLC group companies will usually send you further information by post and/or email about our products and services. If you would prefer not to receive this, please do let us know. We will not sell or trade your personal data.
What did you think of this article?
Important notes
This article isn't personal advice. If you're not sure whether an investment is right for you please seek advice. If you choose to invest the value of your investment will rise and fall, so you could get back less than you put in.
Editor's choice – our weekly email
Sign up to receive the week's top investment stories from Hargreaves Lansdown. Including:
Latest comment on economies and markets
Expert investment research
Financial planning tips
Sign up