The impact of interest rates on pension annuity rates
Interest rates are the highest they've been for 13 years. This positively impacts pension annuities and how much secure income you could get.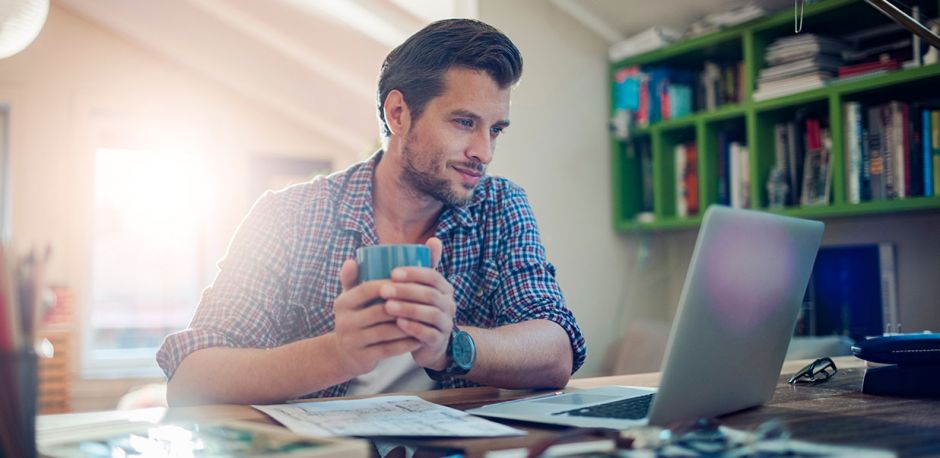 An annuity remains one of the only ways to turn your pension into a guaranteed income for life. Annuity rates determine how much guaranteed income you can get when you swap some, or all, of your pension pot for a secure income. These rates change regularly, and they're calculated based on several different factors, like inflation and the value of your pension. They are also largely influenced by interest rates.
On 16 June the Bank of England raised interest rates by 0.25% to 1.25%.
This modest increase could boost how much annuity income you might get.
This article isn't personal advice. If you're not sure what type of pension you have, or what to do with it, you should seek guidance from Pension Wise. If you need more help, you could consider financial advice.
How are annuity rates linked to interest rates?
Annuity providers typically buy government bonds to generate returns. Low interest rates push these returns down. So a rise in interest rates should push annuity rates up as a result.
FIND OUT HOW MUCH SECURE INCOME YOU COULD GET
Equally, when interest rates are low, bond returns are typically lower which means annuity rates have also tended to be lower. For example, when the Bank of England slashed the UK base rate to the lowest level in history (0.1%) on 19 March 2020, two annuity providers dropped their rates. The best standard payout for a 65-year-old also reduced by around 4%.
How much more annuity income could I get?
Annuity rates have been increasing in recent months. In April 2021 a £100,000 pension pot would have got you an annuity income of £4,882 a year.
Now they could get an income closer to £5,800 a year. And since the interest rate announcement, they're expected to rise even further.
The quotes above are for a 65-year-old and were based on a single life level annuity, with a 5-year guarantee and income being paid monthly in advance. The income you could receive will depend on your circumstances. Quotes are only guaranteed for a limited time and rates change frequently. They could go up or down in the future. It's also important to consider your options carefully as you can't usually change an annuity once it's set up.
How can you get the highest income?
Interest rates aren't the only thing affecting the income you can receive.
Providers change their rates all the time. And the provider offering the highest income is constantly changing. This means shopping around is vital. Your current provider might not offer you the best deal.
You can get quotes from all the annuity providers in the UK using our annuity quote tool.
Win 1 of 5 £185 Fortnum & Mason hampers
Get a no-obligation annuity quote to discover how much secure income you could get and we'll enter you into our prize draw for a chance to win a Fortnum & Mason hamper. Offer ends 26 July. Entrants must be 55 or older. .
Don't forget to disclose your health and lifestyle details
Annuity providers decide your income based on how long they think you will live. The longer you are expected to live, the longer they'll need to pay you.
Anything that might mean your life expectancy is reduced could mean you get more income. Just look at the graph below.
We generated these quotes using our online annuity quote tool on 5 May 2022. All quotes are for a single life annuity, paid monthly in advance, with no escalation or guarantees built in. Quotes are for a married man aged 65 with a wife 3 years younger, who lives in an area which has an average life expectancy. When health details have been added, we've also said they drink 7 units of alcohol a week and have a Body Mass Index of 27. These are known as enhanced annuities. You can confirm health information when you request a quote to see how much more income you could get. Annuity rates change all the time, so they could be higher or lower in the future.
You don't need to have health conditions to qualify for a higher rate. Even confirming your height, weight and alcohol intake could mean you get more income.
FIND OUT HOW MUCH ANNUITY INCOME YOU COULD RECEIVE
What pension help is available?
Pension Wise is a free, impartial government service for anyone aged 50 or over, with a UK-based personal or workplace pension.
It can help you understand what type of pension you have, how you can access your savings and the potential tax implications of each option. But it isn't financial advice.
We offer a range of information and support to help you plan your own finances. We also have an award-winning team of financial advisers who can help you achieve your goals. Our flexible approach means you only pay for the advice you need.
If you'd like to get annuity quotes over the phone and discuss your options with one of our retirement experts, our UK-based helpdesk are here for you six days a week. Our friendly and knowledgeable team are ready to answer your questions no matter how big or small. Call 0117 980 9940 (Monday- Friday 8am-5pm and Saturday 9:30am-12:30pm).