Seven little-known pension facts
Important - This information does not constitute personal advice. If you are at all unsure of the suitability of an investment for your circumstances please contact us for personal advice. Once held in a pension money is not usually accessible until age 55 (rising to 57 in 2028). The value of investments will rise and fall, so you could get back less than you invest. Tax rules can change and benefits depend on individual circumstances.
Note these options relate to personal pensions rather than occupational pensions which may have different rules. The HL SIPP (Self Invested Personal Pension) is for investors who prefer to make their own investment decisions, without personal financial advice. If you are happy to do this and manage your own pension, the HL SIPP could be for you. If you do not need the flexibility of a SIPP, you might consider a stakeholder pension. If you have access to an employer's pension scheme you should always consider that first.
Take control and build a bigger pension
Investing for a pension is an essential part of modern-day financial life. It almost goes without saying that if you want to enjoy a comfortable retirement, then starting to save early and ensuring you keep putting money aside is vital.
However, some aspects of pension planning may not be so obvious. Here we highlight some lesser-known pension facts and explain how they could help you fund a more comfortable retirement.
The £720 government tax relief contribution available to every UK resident under 75
How to find out if you could claim your share of £400 million in pension savings >
The 'five year rule' which could benefit thousands of higher-rate taxpayers
What happens to your pension pot when you die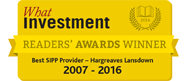 Best SIPP Provider
2007 - 2016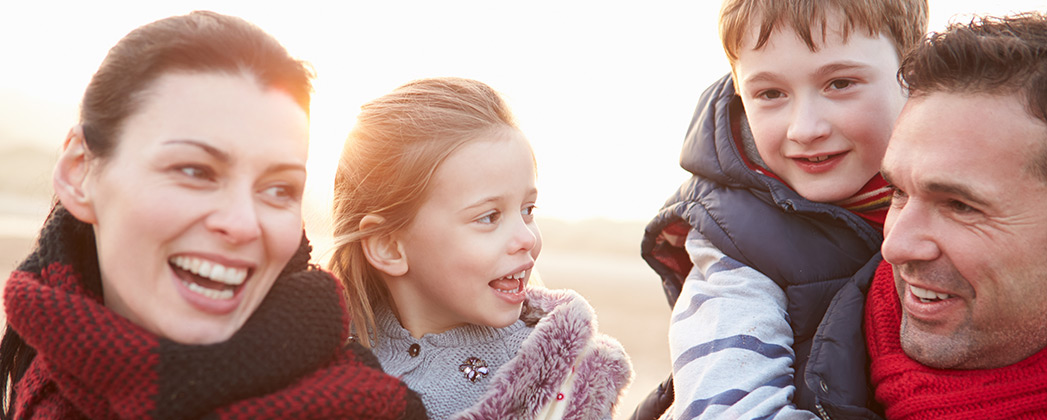 1. You've got five years to claim tax relief
One of the biggest attractions of using a pension to save for retirement is the upfront tax relief.
All UK residents under 75 receive 20% when they contribute up to what they earn into a pension. This is claimed by your pension provider and automatically added to your pension pot. For example, if you invest £8,000 an extra £2,000 will be added to make a £10,000 total contribution.
If you pay 40% tax you can claim back up to a further 20%, usually through your tax return. This is up to a further £2,000 in the example, reducing the effective cost of the £10,000 contribution to as little as £6,000. 45% taxpayers can reclaim up to a further 25%: £2,500 in the example, reducing the effective cost of the £10,000 contribution to as little as £5,500.
Yet, it has been estimated 180,000 40% and 45% taxpayers forget to claim their extra tax relief and miss out on £229 million each year. If this is you, there is good news. You can write to your local tax office up to four years after the end of the tax year in which you made your contribution to reclaim the tax relief. You will usually receive a cheque or have your next tax bill reduced.
Please note: the exact amount of tax relief depends on your individual circumstances and you must pay enough 40% or 45% tax to claim the full amount. Whilst the tax benefits we refer to are those that currently apply, they can change over time and their value will depend on your circumstances. Correct as at 6 April 2017.
Important information
Most people can contribute as much as they earn to pensions. A £40,000 annual allowance also applies, although this can be as low as £10,000 for some high earners with 'adjusted income' over £150,000 or £4,000 for people who have flexibly accessed a pension. The lifetime allowance is £1m. These limits can be affected by other factors – find out more here.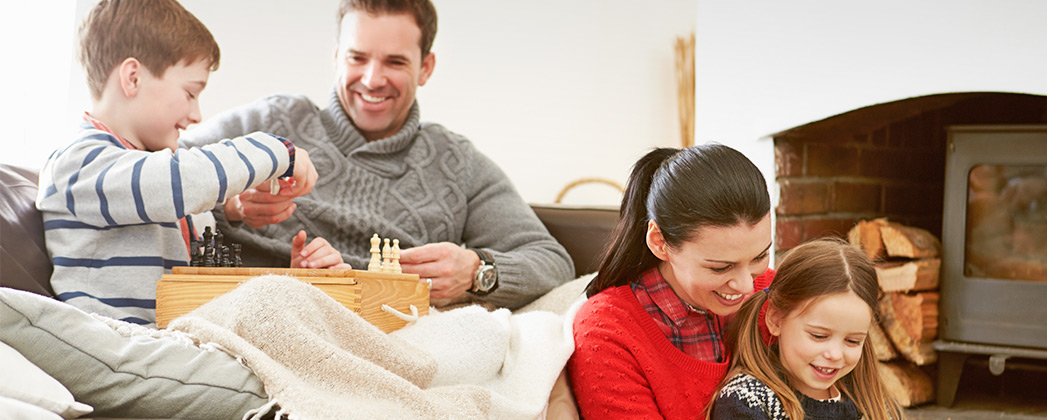 2. You don't have to make regular contributions to your pension
In the 1980s it was common to start a pension plan with an insurance company and commit to investing a monthly amount for a fixed period, which sometimes increased throughout.
Pensions are now much more flexible and you can make contributions as and when you like. You are in control and can decide if you need to take any action to boost your pension.
The amount you can save into a pension ultimately depends on what you can afford – but the more you save now, the more income you could receive at retirement.
With our award-winning HL SIPP (Self Invested Personal Pension), you can make a direct debit payment from just £25 a month and stop or change the amount whenever you like without charge. You can make one-off contributions by debit card or cheque and there are no inactivity fees. This can be particularly attractive for self-employed people with fluctuating incomes.
Important information
Please remember pensions are long-term investments to fund your retirement; you cannot normally access your money until age 55 (57 from 2028), up to 25% usually tax free and the rest taxed as income.
If you are unsure the HL SIPP is suitable for your circumstances, please contact us for advice.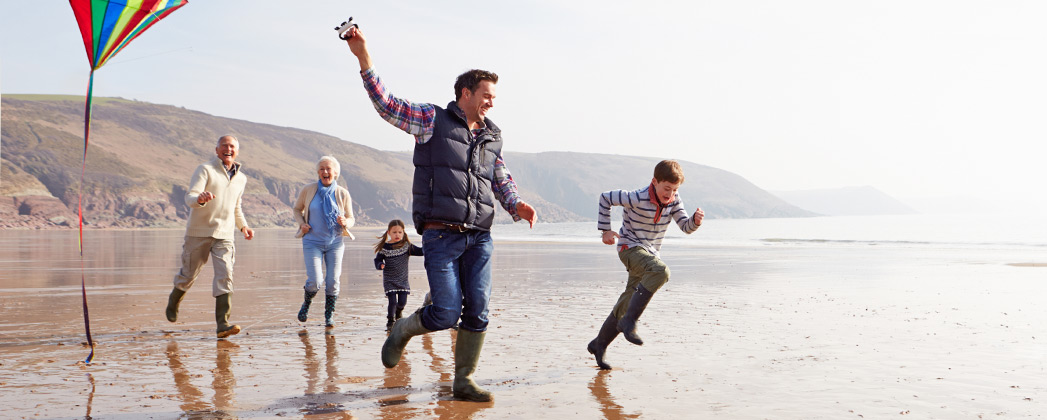 3. You don't lose your pension when you switch jobs
When you change jobs, you keep any pension pot you have built up. Therefore, if your employer offers a pension it normally makes sense to join – they will usually top up what you pay in, so it's effectively free money.
It's unlikely you will have only one employer all your life. In fact, it's been estimated an individual will have an average of 11 different jobs during their working life, which means potentially keeping track of as many pensions.
There is currently an estimated £400 million in unclaimed pension savings, suggesting that keeping track of several pension plans, and therefore dealing with several faceless pension providers, can be quite tricky and time consuming.
To make it easier, you could consider consolidating them in one pot, for example to our award-winning HL SIPP.
You should first check you won't lose valuable guarantees or benefits or incur excessive exit fees. Also, be aware transfers are normally made as cash so you will be out of the market for a period during which you won't be affected by any market rises or falls.
Transfer to the HL SIPP
The HL SIPP offers you control, a wide investment choice and you can manage it online. There are no transfer charges and we do all the transfer work.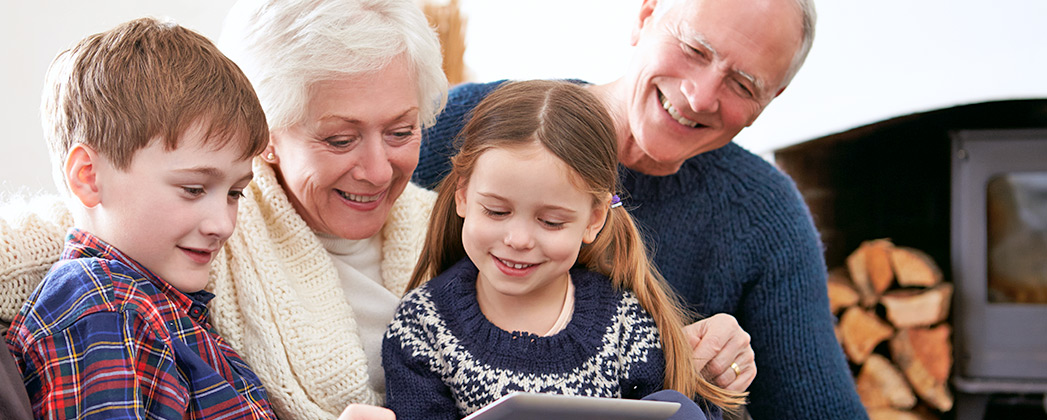 4. You can start a pension on behalf of a child or other non-earner
It is possible to save up to £3,600 to a pension on behalf of a child or grandchild each year, such as to our Junior SIPP.
Your contributions receive 20% tax relief even though the child doesn't pay tax, so to invest the full £3,600 you pay just £2,880 and the government automatically adds £720.
In fact, this is the case for all non-earners under age 75, including non-earning spouses. You can invest up to £3,600 on their behalf each tax year and receive tax relief.
What you save now should give your child or grandchild a more secure financial future. You really will be saving for their long-term future – money in a pension cannot currently be accessed until age 55 (57 from 2028, and then increasing so it remains 10 years below the State Pension age).
Saving to a pension on behalf of someone else doesn't affect how much you can save to your own pension, and your own age and tax status don't matter. As with any gift, you should determine how this might be treated under inheritance tax rules.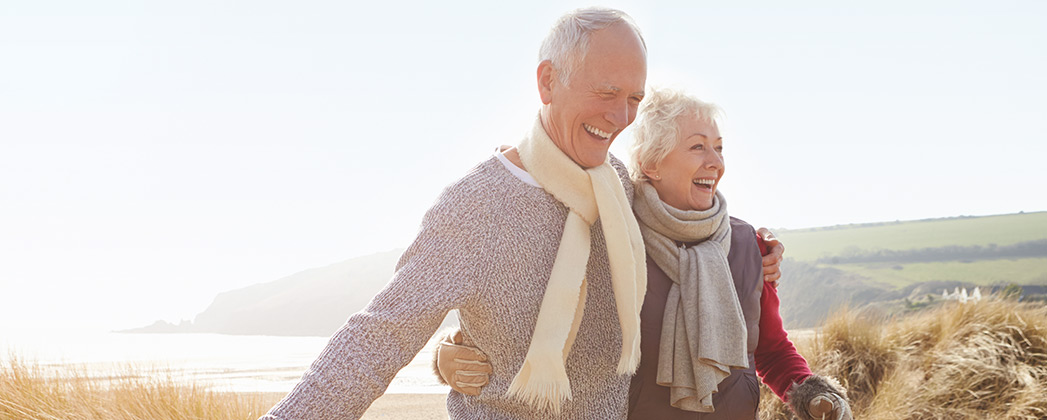 5. You don't have to take your pension when you retire
It is a common misconception you have to take your pension on the day you retire. Whilst some people will, investors can usually take a pension anytime from their 55th birthday (57th from 2028).
Rules which took effect in April 2015 mean you now have more flexibility and can withdraw what you like. All of the following are possible.
Access the money before you retire, for example to pay off a mortgage.
If you take early retirement, make withdrawals until you receive your work or State Pension, then stop.
If you semi-retire and keep working part time, make withdrawals to top up your reduced earnings.
Make no withdrawals and leave the money invested to pass on to future generations tax-efficiently (see fact 7).
Whatever you decide, please remember a pension may need to last throughout your retirement, which could be 30 years or more. 25% of withdrawals are usually tax free (this can be taken as a lump sum if you wish) and the rest taxed as income. Once you access a pension, future contributions may be capped at £4,000 a year. Tax rules can change and the exact benefits will depend on your circumstances.
What you do with your pension is an important decision. Therefore, we strongly recommend you understand your options and check your chosen option is suitable for your circumstances: take appropriate advice or guidance if you are at all unsure.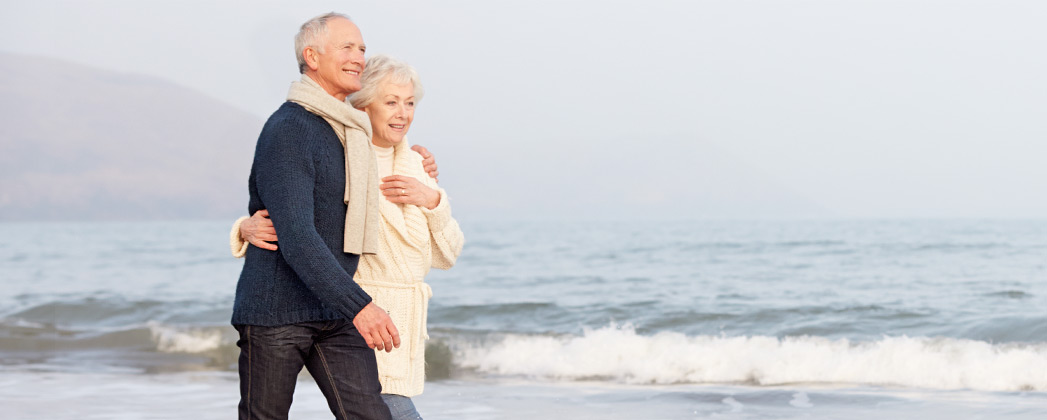 6. You can keep paying into your pension after you retire
Just because you've finished work, it doesn't mean you have to stop paying into your pension.
You can keep making contributions and receive up to 45% tax relief until you are 75. The taxman will automatically add basic-rate tax relief to your contributions. Those who pay higher- or additional-rate tax can claim back the rest through their tax return.
This means that opting to put £1,000, for example, into a pension instead of your pocket could leave a basic-rate taxpayer £200 better off and a higher-rate taxpayer £400 better off.
If you have no earnings, you can invest up to £3,600 each year – a payment of £2,880 to which the government adds £720.
If you have earnings of more than £3,600, for example you take on part-time or consultancy work during retirement, you can invest more if you wish.
Tax rules can change and the exact amount of tax relief will depend on your individual circumstances.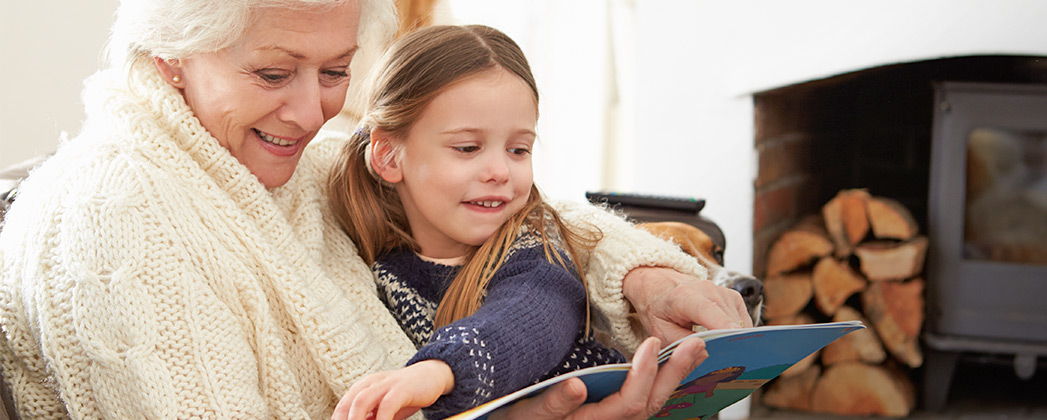 7. Pensions are usually free from inheritance tax
When you die, your pension can be passed tax efficiently to your loved ones. The options will depend on how you choose to use your pension fund to provide an income and at what age you die.
If you die under age 75, your beneficiaries can withdraw what they like from your pension and usually pay no tax.
If you die after turning 75, any withdrawals your beneficiaries make will usually be taxed as their income (at 0%, 20%, 40% or 45%). They have the flexibility to withdraw what they like and control the amount of tax paid.
If you have purchased an annuity, any continuing income or lump payments could be tax free too if you die before age 75, but these options need to be selected when you set up the annuity.
Please note tax rules can change. Benefits are usually paid outside of the estate and are not normally subject to inheritance tax. More than one person can inherit a pension.
In the majority of cases, the scheme trustees have discretion over who receives the death benefits from a pension, however they must take your wishes into account along with any other relevant information.
Take control of your pension
Self Invested Personal Pensions (SIPPs) have transformed how an estimated 1 million investors are saving for retirement.
Could a SIPP help you take control of your pension, too?
More investment opportunities – unlike some traditional pensions, a SIPP lets you invest almost anywhere. Choose your own shares and/or invest with leading fund management companies such as Artemis, Fidelity and Woodford IM.
Manage your pension online – many SIPP providers invest in the latest technology, so you can often manage them online or on a smartphone app. Always know how your pension is performing and make changes quickly and easily
More control – with a SIPP you can manage your own pension. There are many resources available to help you make better decisions, including investment ideas, share tips and fund research.
View the HL SIPP charges and interest rates
I have transferred various pensions to my SIPP at Hargreaves Lansdown. I must say I have received an excellent service by phone and by email. All the hassle was taken from me by HL and made my life a lot easier. Also dealing in funds online and switching is straight forward.

Mr Bhudia, Middlesex
Important information
A SIPP is a type of pension for people happy to make their own investment decisions. Investments go down in value as well as up so you could get back less than you invest. This website is not personal advice, if you are unsure an investment is right for you, please seek advice.