How to invest in funds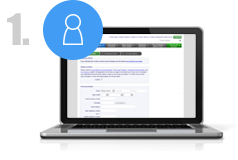 Open your account
Open a Stocks & Shares ISA, Fund & Share Account, or SIPP online in minutes.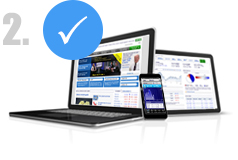 You're ready to go
Log in to your secure online account.
You can use our mobile app or call us if you'd prefer.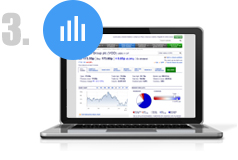 Invest online anytime
Enter the details of the fund you're looking to buy. Once you've confirmed the trade you will receive confirmation.
The Vantage Service is designed for investors who are happy to make their own investment decisions. If you're unsure of the suitability of an investment please seek advice.
Remember, tax rules can change and the reliefs depend on your personal circumstances. The value of investments, and any income from them, can fall as well as rise so you could get back less than you invest.
Open an account online today
Benefits of investing in funds with Hargreaves Lansdown:
Wide investment choice
Choose from over 2,500 funds from leading fund managers including Invesco, Troy, BlackRock, Artemis and Aberdeen.
Market-beating savings
Receive initial savings of up to 5.5% when you invest, plus you could receive loyalty bonuses of up to 0.5% every year after you invest.
Low cost
No dealing charges for funds and no extra charges to hold over 2,200 funds. For others (mainly tracker funds) there is a low monthly platform fee of £1 or £2 per holding.
Easy to manage
Manage all your funds with our award winning website, by phone or by post or with our FREE app for iPhone and Android™.
Invest from £500 or just £50 per month
You can invest a lump sum from £500, or start a regular savings plan from just £50 per month. Find out more about regular savings.
What else will you receive as a client?
Try to improve your investment performance and make informed investment decisions with our wide range of tools, tips and regular updates, many of which are available exclusively to our clients:
View latest fund prices, charts and information
See the latest fund prices, graphs, news, research, and much more.
Fund research updates
We provide research updates by email to our clients on their funds.
Low cost award-winning accounts:
Invest up to £11,520
Save tax - pay no capital gains tax and no further tax on income
Access your investments at any time
Up to 45% tax relief on contributions
Save tax - investments can grow free of further taxes
Access usually from age 55