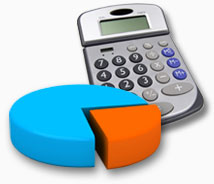 Income drawdown calculator
Our income drawdown calculator is designed to instantly calculate the maximum annual taxable income you could withdraw from your pension fund using income drawdown at retirement.
Income drawdown is a complex product and if you are at all unsure of its suitability for your circumstances we strongly recommend you seek advice.
Simply enter your details below then select calculate.
Would you like to know more?
For more information about how income drawdown within the Vantage SIPP could work for you, request your FREE income drawdown illustration pack. Alternatively, if you have any questions about income drawdown or flexible drawdown, and you want to speak directly to a pensions specialist, please call 0117 980 9926 and they'll be happy to help.
Income drawdown in the Vantage SIPP is offered without advice as standard. Income drawdown is a complex product, your income is not secure and you must control and review where your pension is invested. If you are at all uncertain about its suitability for your circumstances we strongly recommend you seek financial advice. Our advisory team would be happy to help you, for more information about their services please contact them on 0117 317 1690.

Get a free income drawdown illustration
This is the maximum percentage of your fund you can draw each year as income. The figure is calculated using GAD (Government Actuary Department) tables which use your age and 15 year gilt yields to calculate the annual income available from your fund. GAD rates vary on a monthly basis so this figure will change.
This is the amount of your pension fund you have chosen to receive as a tax-free cash lump sum when you start your retirement.
This is the remaining fund which will stay invested in your drawdown account, from which you can draw a taxable income.
This is the maximum taxable income you can currently withdraw from your fund each year. You can withdraw any income from zero up to this maximum. Up to age 75 this income limit will be reviewed every three years. After age 75 your income will be recalculated annually.
At retirement you can usually take up to 25% of your pension fund (or the standard lifetime allowance) as a tax-free lump sum.
To be eligible for income drawdown you must be age 55 or over.