Investments can go down as well as up so there is always a danger that you could get back less than you invest. Nothing here is personalised advice, if unsure you should seek advice.
Manager's approach
Simon Brazier calculates what a company is likely to be worth in 3-5 years and takes a closer look if the current share price indicates a lower value.
Manager's outlook and fund positioning
Economic growth is likely to remain low as individuals and the government seek to clear some of their debt. This makes it more difficult for companies to grow their profits.
The manager seeks to invest in companies that have performed poorly but are well positioned for a recovery.
Following the UK's decision to leave the European Union, domestically-focused UK companies were shunned by other investors. The manager took advantage of weaker prices in this area to invest in companies such as ITV and Ryanair.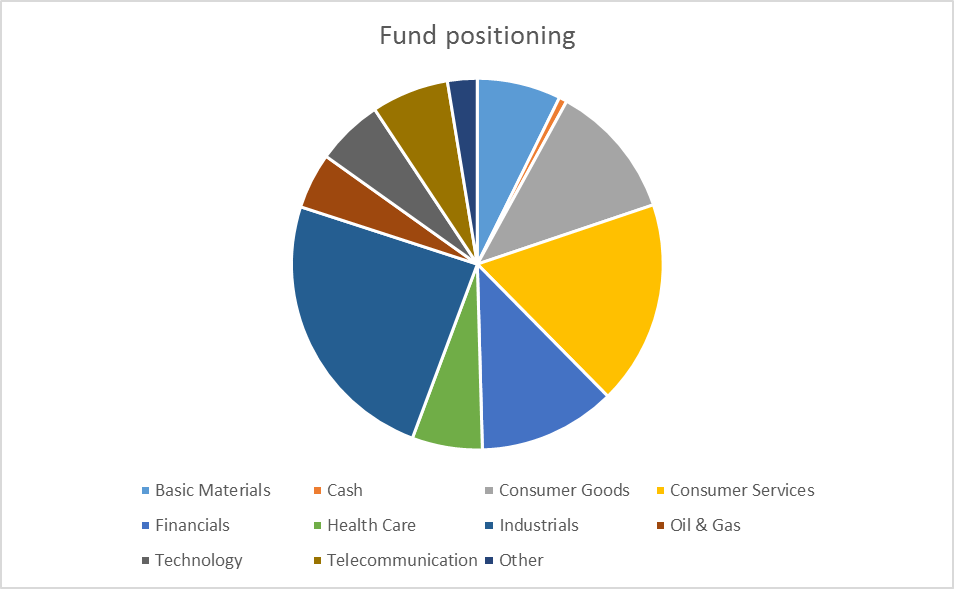 Source: Hargreaves Lansdown to 30/11/16
Stock example
Next: the clothing retailer was hurt by sterling weakness as they import most of their product range and earnings expectations fell as a result. However, the manager feels investors have undervalued the value of its distribution network, which is used by other retailers such as Whistles to deliver online purchases. The manager took advantage of share price weakness following the EU referendum to add Next to the portfolio.
Our view
Simon Brazier has been at the helm of the Investec UK Alpha Fund since January 2015, and it has performed broadly in line with the FTSE All Share Index and its peer group over this time, although past performance is not a guide to future returns. His longer term track record, from his time at Threadneedle and Schroders, has been good but not exceptional. While he has added value for investors through good stock selection, we currently favour other managers in this sector who have longer and more impressive records. As such, the fund does not currently feature on the Wealth 150 list of our favourite funds across the major sectors.
The manager invests in higher-risk smaller companies, and has the option to use derivatives, which if used adds risk.
Performance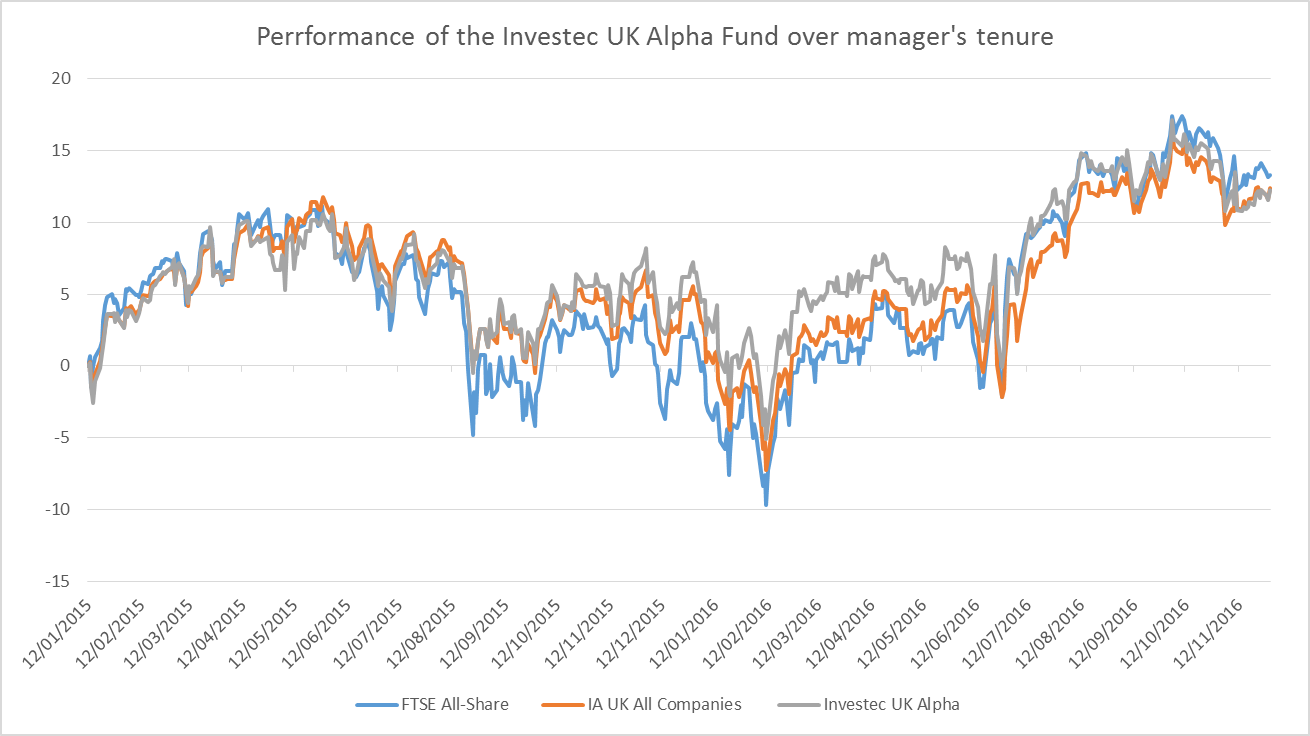 Past performance is not a guide to future returns.
Source: Lipper IM to 30/11/16
Annual Percentage Growth
Nov 11 -
Nov 12
Nov 12 -
Nov 13
Nov 13 -
Nov 14
Nov 14 -
Nov 15
Nov 15 -
Nov 16
Investec UK Alpha
25.51
33.80
9.53
5.91
4.15
FTSE All-Share
12.14
19.8
4.71
0.64
9.77
IA UK All Companies
15.76
24.91
3.13
4.62
6.54
Find out more about this fund including how to invest
Please read the key features/key investor information document in addition to the information above.
Important information
-
Please remember the value of investments, and any income from them, can fall as well as rise so you could get back less than you invest. This article is provided to help you make your own investment decisions, it is not advice. If you are unsure of the suitability of an investment for your circumstances please seek advice.
No news or research item is a personal recommendation to deal.
Want our latest research sent direct to your inbox?
Our expert research team provide regular updates on a wide range of funds.
---