Barbie's pension dilemma: A lesson in retirement planning
Will Barbie live to 100? Probably, so what does it mean for her retirement?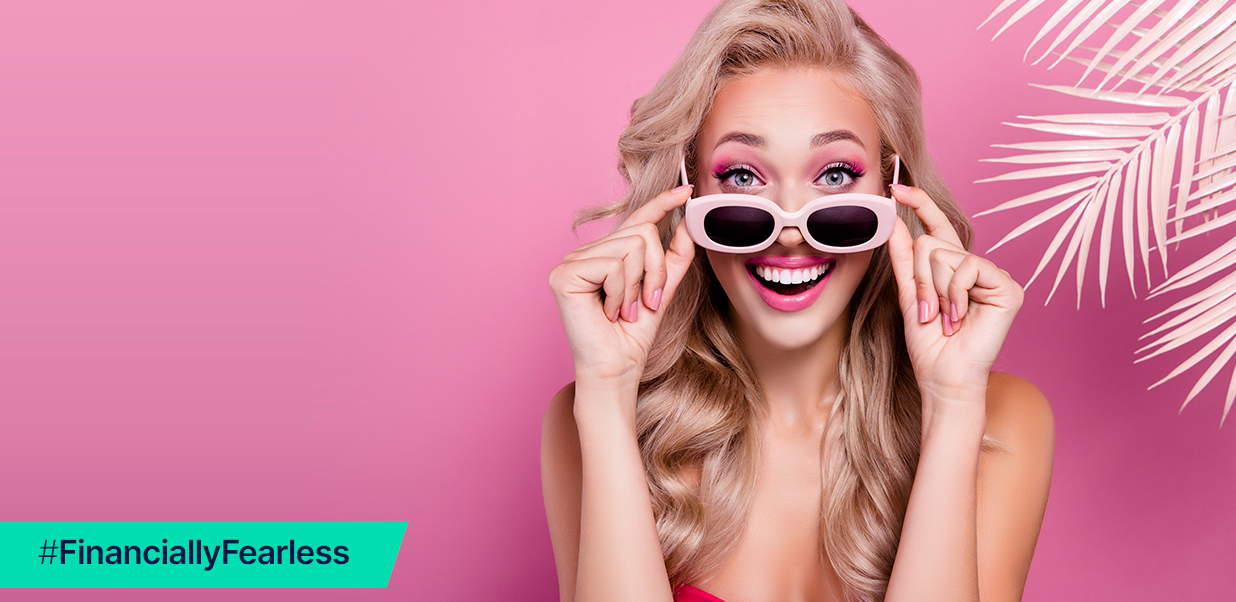 Meet Barbara Millicent Roberts, or as most of us will know her, Barbie. She's managed to maintain her youthful appearance well into her sixties. It must be down to some mysterious magic night cream.
This year, Barbie celebrated her 64th birthday, but rather than merely reminiscing over her long and illustrious career, she's contemplating her financial future. Like many of us, Barbie is wondering whether her pensions will support her glamorous lifestyle for the next couple of decades. Not least given that more and more people, and women in particular, are living over the age of 100.
So, let's delve into Barbie's pension planning journey and take a closer look at the key considerations that might help her secure her dream retirement. Of course, Barbie's pension considerations should not be construed as personal advice. If you're unsure whether a course of action is right for you, it's best to seek out a qualified financial adviser.
The State Pension: A solid foundation
Let's assume for a moment that Barbie is British, rather than the All-American girl she is. At 64, Barbie is nearing the age at which she can expect to receive her state pension (66). With 35 years of full National Insurance (NI) contributions under her belt, she'll be eligible for the full state pension, which currently amounts to £10,600 per year.
While Barbie has paid off her Malibu dreamhouse in full, so no longer has mortgage repayments to contend with, this figure of £10,600 isn't enough to maintain her current lifestyle. To maintain this lifestyle and have a "comfortable" retirement, Barbie needs her annual retirement income to be £37,300. This is the amount the PLSA (Pensions and Lifetime Savings Association) considers sufficient to maintain a comfortable lifestyle in retirement if you have paid off your mortgage.
In the PLSA's definition, "comfortable" constitutes financial freedom and some luxuries. Examples of luxuries include being able to replace your car every five years and three weeks holiday in Europe each year.
The 'snowball' effect of compounding
To bridge the gap between her state pension and desired income, Barbie is relying on her workplace and personal pensions.
Barbie has been contributing to her pension since her days as a fashion model, which is great because starting early is key to securing a decent income in retirement.
By starting early and investing in her pension regularly, Barbie has harnessed the power of compound interest.
What's compound interest? Here's a way to picture compound interest: Barbie is out wearing a sassy pink jumpsuit on the slopes of the Alps. She rolls a snowball down a snowy hill. As it rolls down it gets bigger. The longer she leaves it, the bigger it gets and the faster it grows. This same concept in investing is called compounding – growth on growth.
Want to see the power of compounding your pension in action?
A pension is meant for your retirement, so you can't normally access your money until you're 55 (57 from 2028).
Remember investing gives you the potential to grow your money, but the value of investments will go up and down, so you could get back less than you put in.
What else should Barbie be thinking about?
1. Choosing a retirement age

Barbie, like everyone, has the flexibility to choose when to take her pension, which can usually be anywhere from 55 and up. (Increasing to age 57, come 2028)

Understanding when you want to retire and aligning your saving and investing accordingly is a critical aspect of retirement planning.

You can choose to delay your retirement age as circumstances evolve, and give your pension pot more time to grow through ongoing contributions and investment growth.

2. Considering housing costs

While Barbie won't have to worry about mortgage payments on her Malibu dreamhouse in her retirement, many people do.

This is set to rise with many of us now reaching state pension age and still in the middle of repaying our mortgage or contributing rent. As this is often the most significant monthly expense, you should consider this in your retirement plans.

3. Leaving your pension to your nearest and dearest

It's important to think about who you want to leave your pension benefits to when you pass. Nominating beneficiaries is a quick and easy process and provides peace of mind that your loved ones will have financial security. It's also worth noting that, your pension does not count as part of your estate for inheritance tax purposes, making it a valuable asset to pass to your nearest and dearest.

4. Time to 'SIPP it'?

With a lifetime spanning over 200 careers from fashion model to astronaut, it's likely Barbie has a few pension pots scattered about from previous employments.

Consolidating multiple pensions can simplify administration. Indeed, it's estimated that one in 20 people have lost track of a pension pot, totalling approximately £26 billion in 'lost savings'. Tracing historical pensions can be done by contacting old employers or using the Government's Pensions Tracing Service.

A self-invested personal pension, or SIPP, can be a good home for consolidating pensions. But before you do this, check for any exit penalties and the potential loss of guaranteed benefits, particularly in final salary or defined benefit schemes.
Barbie's foray into pension planning highlights the importance of early, consistent and comprehensive retirement planning.
Regardless of your age or career path, the key to a secure and comfortable retirement is understanding your financial goals, knowing your options, and making informed decisions.
Because even Barbie will need to retire at some stage. And so will you.
Join the

Financially Fearless

mailing list
Financially Fearless is the first step in empowering women to improve their financial health and wealth. Take your first step today and sign up for weekly emails packed full of expert content using the form below. Or if you're on Instagram follow us @FinanciallyFearless_hl.
Please correct the following errors before you continue:
Hargreaves Lansdown PLC group companies will usually send you further information by post and/or email about our products and services. If you would prefer not to receive this, please do let us know. We will not sell or trade your personal data.