Preparing my finances for a baby and beyond
How having a baby changed the way I think about money.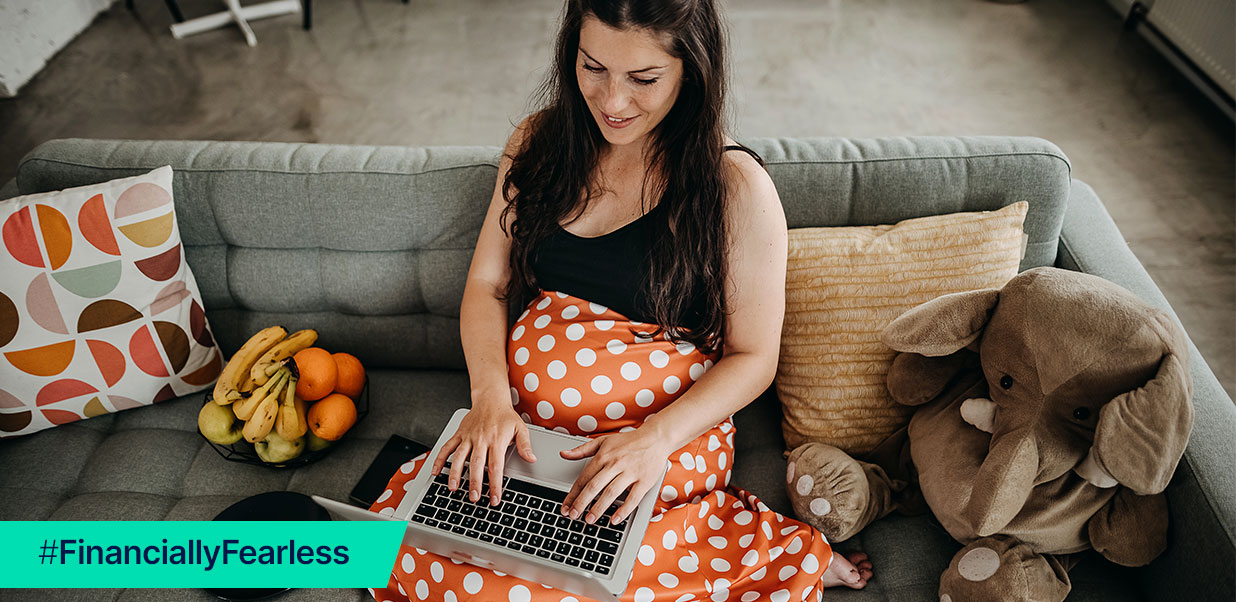 Having a baby is a huge and exciting life change. It alters your priorities, outlook, provides a lot more responsibility and, if anything like my experience, a lot less sleep!
It will also likely shift your financial mindset. For me, becoming a mother gave me a dose of reality when it came to money issues.
Money worries
Before having a baby, I had no idea how much disposable income I had. My partner and I would eat out like it was going out of fashion. As my due date approached, I started worrying about how I would be able to afford all the supplies this tiny baby would need. Here's an incredibly obvious newsflash - having a baby is expensive!
I started having sleepless nights about how I would maintain a good standard of living while not working. Nobody wants to be unable to go out during their maternity leave because of financial strains. I wanted to make sure I had the means to enjoy my time off with my bundle of joy.
A bit of planning goes a long way
It turns out having a baby can double or triple your monthly expenditure, especially when you factor in childcare costs, which can be larger than your rent or mortgage.
I've discovered that paying a bit of attention to my finances, in contrast to my pre-baby care-free attitude, helps me feel less anxious and more in control. I get satisfaction from checking where and how my money is spent. My bank balance is also very grateful.
When it comes to motivation, it helps to think that I'm doing it for my daughter too.
Having a baby was a wake-up call for me about the importance of financial stability. My daughter relies on me for everything, and most of those things require money. But she will also gradually become aware of how we manage our finances at home.
Money habits are said to form as early as age seven , so starting a positive relationship with money should pay dividends for her in later life.
Saving for our future
It's easy to get wrapped up in the here and now when you have a young family. But it's worth taking the time to think about the future. The pandemic taught me the importance of not taking anything for granted. Since becoming a parent, I want to be purposeful with my finances, which includes investing my money to provide for my family for years to come.
Narrowing your budget now can sound scary, but when you plan it out it doesn't have to be. Starting early is the secret. Everyone says it but it's true. Even if you start small it can make a big difference by the time your child has grown up.
Personally, I pay £25 a month into a Junior ISA. It helps me sleep at night knowing I'm giving my daughter a footing for the future.
This article isn't personal advice. If you're not sure what's right for you, seek advice.
Join the

Financially Fearless

mailing list
Financially Fearless is the first step in empowering women to improve their financial health and wealth. Take your first step today and sign up for weekly emails packed full of expert content using the form below. Or if you're on Instagram follow us @FinanciallyFearless_hl.
Please correct the following errors before you continue:
Hargreaves Lansdown PLC group companies will usually send you further information by post and/or email about our products and services. If you would prefer not to receive this, please do let us know. We will not sell or trade your personal data.