Maternity leave, the motherhood penalty and my money
On shared parenting and shoring up my pension.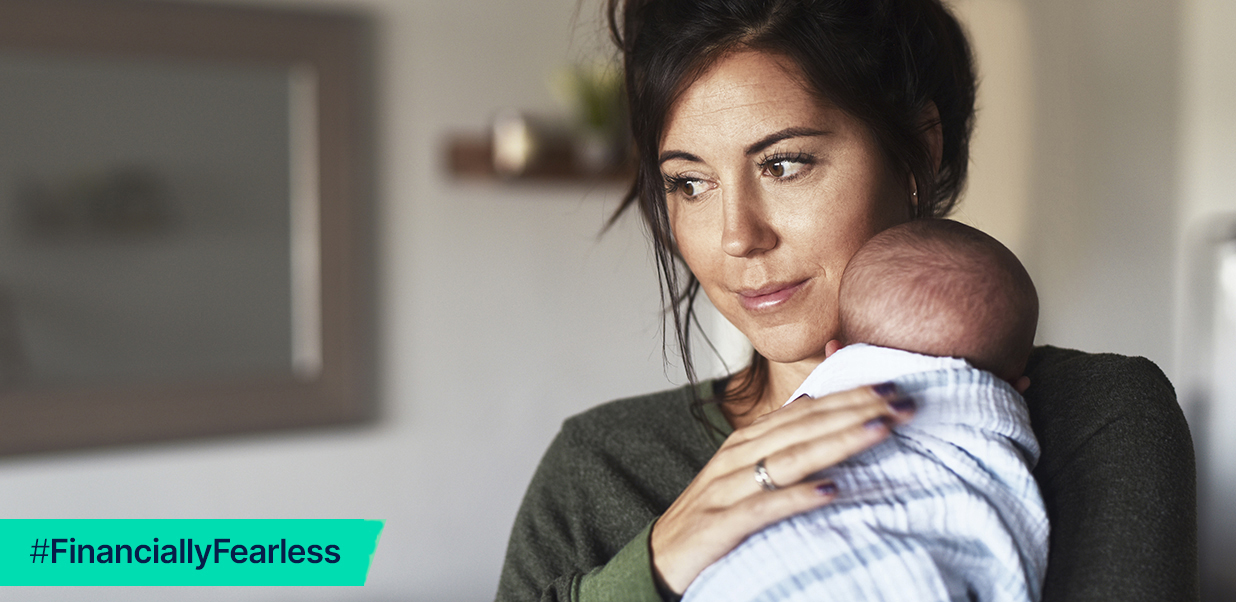 My father-in-law loves to tell me how much the share of parenting has changed since back in his day. My response – it's about time.
My partner and I share the parental load. It's not him doing me a favour. Raising a child is incredible, but also challenging and exhausting. While I have massive respect to all the single parents out their going it alone, in my case sharing the responsibility of raising a human is key.
Why do we talk about 'daddy day care' but never reference 'mummy day care'? Or reference fathers as 'babysitting' kids, when the same is never said about mums. Don't get me wrong, motherhood is incredible, but it shouldn't mean that by default the share of parenting lands with mums.
Unfortunately, it still does. And whatever my father-in-law might believe, very little has changed. In 2019 less than 7% of couples split the domestic load equally. This matters because it not only impacts our mental wellbeing, it also impacts our careers and our long-term financial wellbeing.
The 'motherhood penalty'
For many women, having a baby, will be the biggest financial blow they'll suffer over their lifetimes.
Sociologists call it the 'motherhood penalty' – the opportunity cost that having a child has on your pay packet, your pension and even your career prospects.
When you're pregnant, you're probably spending a lot of time obsessing about travel systems, baby groups and the latest must-have gadget which will 'definitely' help your baby sleep through.
But how much thought do you give to the long-term costs? I'm talking about the impact becoming a mother can have on your pension and your pay.
Practical money tips for parents
Here are a few practical pointers that parents-to-be should consider tackling before the onset of sleepless nights.
I was given lots of tips and nuggets of gold as I prepared for maternity and beyond by HL's financially fearless women. Perhaps the most useful was the approach to maximising my pension contributions before I took maternity leave.
Your employer should continue paying contributions based on your pay before you go on mat leave, while your contributions will be based on whatever pay you're actually receiving.
Cue statutory maternity pay
If your employer matches your contributions like mine, upping it just before you go on mat leave means they'll have to match it for the entirety of your leave.
A top tip your future self will thank you for much more than spending on a bassinet, alongside the nappy trash can and wipe warmer.
Many women choose to return to work part time or on reduced hours and therefore earn less. With a smaller salary, comes smaller pension contributions. If you don't return to work, your pension contributions stop entirely and these long amounts of time out of work can really impact the trajectory of your pension.
Unsurprisingly, many women between 65 and 74 end up with half as much money for retirement as men the same age. Now consider that women typically outlive men.
Finally, full-time parents and those with a period of unpaid leave need to make sure they register online for child benefit. Even if you or your partner earn too much to receive the actual benefit, you still need to register to get the National Insurance credits you're entitled to.
If you're not working, you can continue to receive credits until your child's 12th birthday. You now need 35 years of credits to get the full state pension in later life. However, the need to opt-in to child benefit is a very poorly publicised piece of information.
It's important we talk to our partners, our colleagues, our Financially Fearless friends. This isn't an issue for women to shoulder by themselves. Your pay and pension impact the standard of life and future for your whole family.
Finally, don't come back to work quietly. Be seen and let them know what you want from your career.
They always say that having a child is a balance, let's make sure it isn't our bank balance that it impacts most.
Join the

Financially Fearless

mailing list
Financially Fearless is the first step in empowering women to improve their financial health and wealth. Take your first step today and sign up for weekly emails packed full of expert content using the form below. Or if you're on Instagram follow us @FinanciallyFearless_hl.
Please correct the following errors before you continue:
Hargreaves Lansdown PLC group companies will usually send you further information by post and/or email about our products and services. If you would prefer not to receive this, please do let us know. We will not sell or trade your personal data.