Employer pension
contributions
Tax savings for employers and employees
Important information SIPPs are a type of pension for people happy to make their own investment decisions. Investments go down in value as well as up so you could get back less than you invest. Pensions are meant for your retirement, so you normally can't access your money until any time after your 55th birthday (57 from 2028). Pension rules can change and tax reliefs depend on your circumstances. If you're not sure which investments are right for you, we can put you in touch with one of our advisers.
Who can benefit?
When your company contributes to your pension, both you and the company can benefit.
Business owners and directors – Contributions to an employee's pension can be offset against corporation tax.
Sole traders and partnerships – Contributions to an employee's pension can be offset against their income tax liability.
Employers – Unlike salary, pension contributions are exempt from National Insurance of 13.8%.
Employees – Subject to the employer's approval, employees can save tax and National Insurance by exchanging part of their salary for a pension contribution.
Remember...
Tax is a complex subject so if you're at all unsure you should seek professional advice. Tax benefits depend on individual circumstances and tax rules can change.
How a personal contribution works
A basic-rate taxpayer will pay income tax of 20% and National Insurance of 12% on their salary. So for every £1,000 they receive, £320 is deducted. You can add the £680 you're left with to a pension and receive 20% tax relief, but you can't reclaim the National Insurance.
Employee
contribution
Salary
Tax & NI
deducted
Amount paid
into pension
Tax relief
Total in
pension
Personal
£1,000
£320
£680
£170
£850
How an employer contribution works
If an employee exchanges a portion of their salary for an employer pension contribution, they would receive the full £1,000 in their pension instead. The company doesn't pay National Insurance either and could even choose to pass this saving on to the employee as an addition to the pension contribution, if they like.
Employer
contribution
Salary
Tax & NI
deducted
Amount paid
into pension
Tax relief
Total in
pension
Excludes NI
Saving
£1,000
£0
£1,000
£0
£1,000
Includes NI
Saving
£1,000
£0
£1,138
£0
£1,138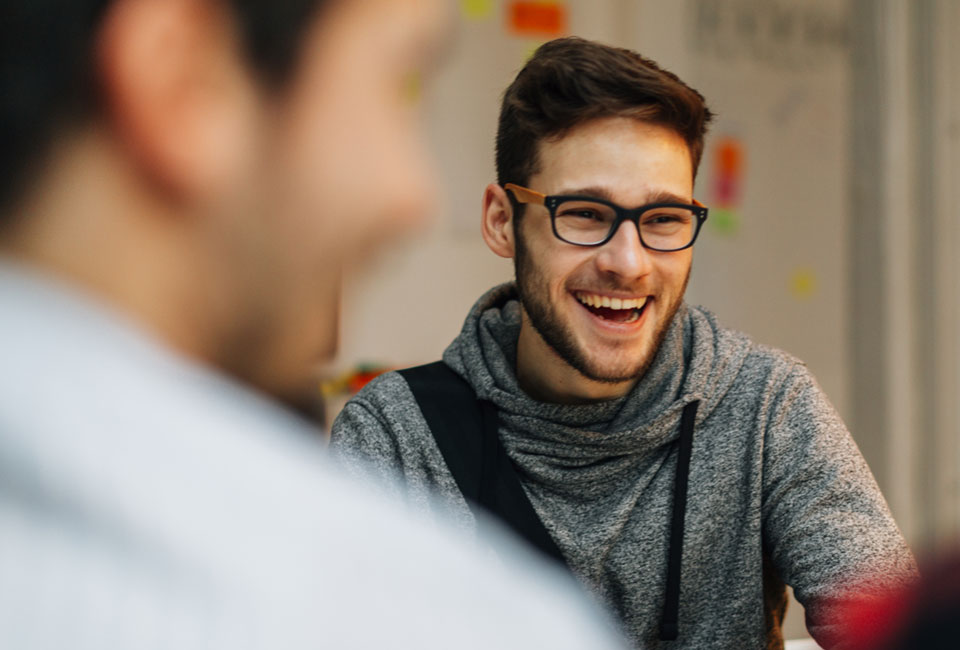 How much can an employer pay in?
Unlike personal contributions, a company can contribute more than an employee earns, up to the current annual allowance of £40,000.
If the employee is able to take advantage of 'carry forward', then it could be even more. Up to £160,000 in some cases.
There are a few exceptions. If you have 'adjusted income' of over £150,000, then your contributions might be limited to as little as £10,000. Our annual allowance factsheet has more information.
It is important to remember HMRC could question the contribution if the total salary and benefit package is excessive for the work undertaken. Contact your accountant if in doubt.
Different rules may also apply if you've already accessed a pension. See how much you can invest.
How to make an employer contribution
If you're authorised to make payments on behalf of your company and you've registered your company details with Hargreaves Lansdown, you can use your company's debit card to make employer contributions to your HL SIPP online.
Simply log in to your account as normal and click the blue 'Top up' button. You'll see the 'Employer contribution' tab, where you can enter your company card details and make a gross contribution. Before applying, it's important you understand the risks and key features of the SIPP.
Looking to register your company?
If you'd like to register your company details with us so you can make employer contributions online, just call 0117 980 9926 . We can set everything up in one phone call.
How your employer can add money
If you aren't authorised to make payments on behalf of the company, your employer can pay in by cheque, bank transfer, and/or Direct Debit.
Remember, employer contributions are paid gross. This means basic-rate tax relief is not deducted from the contribution.