How to retire at 55: 8 tips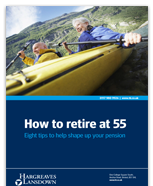 Improve your chances of retiring early
Complete your details below for expert tips to whip your pension into shape and help you retire at 55. This guide is not personalised advice.
Please correct the following errors before you continue:
The guide you will receive, like our service, is not personal advice. Tax rules are subject to change and depend on individual circumstances. The value of your investments could go down as well as up.
Hargreaves Lansdown PLC group companies will usually send you further information by post and/or email about our products and services. If you would prefer not to receive this, please do let us know. Your personal data will remain confidential, and will never be passed to any other company, unless required by law.
Verified by VeriSign
VeriSign has verified the rightful owner and operator of this web page. The seal verification also shows that this page has passed a daily malware scan.
8 tips for an earlier, wealthier retirement
On the 6am train to work with a stranger's umbrella dripping on your newspaper, do you ever think 'I can't wait to stop working?' Do you daydream about long holidays, lie-ins and long forgotten hobbies?
Transforming that dream into a reality doesn't come cheap, how could you afford it? Once you have paid off debts, like it or not, the answer is likely to depend on your pension.
Our straightforward guide provides eight tips that could help you to retire earlier than you thought, including:
What's your 'magic number'? The simple formula for how much you should consider investing each month
How to make the most of existing pensions, without investing a penny extra
The impact of your investment choice - and how to pick funds that could offer the best potential
Understanding the options available at retirement (including the new rules)
Plus - free resources to help; including our pension calculator - so you can see if you're on track.
This guide is not personal advice. Please remember tax rules can change and the value of the tax benefits will depend on your circumstances. The value of investments can fall as well as rise so you could get back less than you invest.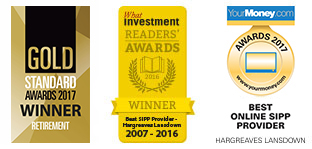 The information on our website is not personal advice but we can offer advice if specifically requested. What you do with your pension is an important decision, which could be irreversible. Make sure you understand your options and check they are suitable for your circumstances: take appropriate advice or guidance if you are unsure. The Government's free Pension Wise service can help. It provides impartial guidance face-to-face, online or by phone - more on Pension Wise.