A
Perfect

Retirement Plan
Important - What you do with your pension is an important decision that you might not be able to change. You should check you're making the right decision for your circumstances and that you understand all your options and their risks. The government's free and impartial Pension Wise service can help you and we can offer you advice if you'd like it. The information on our website isn't personal advice. If you're unsure, seek advice. Money in a pension isn't usually accessible until age 55 (57 from 2028). Pension and tax rules can change, and benefits depend on your personal circumstances. Unlike the security offered by cash, all investments and their income, rise and fall in value, so you could get back less than you invest.
Over the past few decades the road to retirement has changed significantly. In most cases, there's no set date for giving up work anymore or accessing your pension savings. We're also living longer and healthier lives, which is great, but that means our hard earned pension savings need to last longer too.
Taking the time to get yourself and your finances retirement-ready is essential. Part of this is considering where you'll live, when and how you'll finish work, and how much income you'll need to be comfortable. To help jump-start your perfect retirement plan, it's time to ask yourself these four important questions.
There are over
1.1 MILLION
people aged 65 and over still in work
1. When and how do you want to finish work?
In most cases, employers can't force their employees to give up work when they reach a certain age, so it's normally up to you to decide when you'll give up working. It's estimated that for men this will be after an average of 41 years of employment, and for women it's just over 36 years.
But as life expectancy increases and the economic and political environment remains uncertain, it's likely these numbers will rise. As it stands, more and more people are working past their State Pension age, with over 1.1 million people in the UK aged 65 or over still in work.
Instead of giving up work completely, people are choosing to phase into retirement by reducing their hours first. This has been made easier since the introduction of flexible working in 2014. In fact, roughly 46% of over 60s that are employed are now working part time. If you're considering cutting down your hours, you might find our five tips for semi-retirement useful.
There are over
1.1 MILLION
people aged 65 and over still in work
There are over
3.1 MILLION
households aged 55 and over looking to downsize
2. Where are you going to live?
Deciding on where you want to live isn't a quick decision. You might want to move out of the city and escape to the countryside, or just want to switch to a smaller house down the road.
Wherever you decide to live, for those looking to free up some cash, moving house is a pivotal part of many people's retirement plans. Industry research suggests that there are now 3.1 million households aged 55 and over looking to downsize in the future. Just remember, downsizing doesn't come without its downsides.
The cost of moving alone can be enough to put you off. The price of stamp duty, solicitors fees, surveys, redecorating and removals all add up, so it might be more expensive than you first imagined. Among movers aged 50-59 the median wealth released by downsizing is only around £4,000, compared with about £49,000 for those aged 80+. And that's before taking into account moving costs. You need to be extremely careful, or you might find you don't free up as much money as you'd hoped.
Downsizing shouldn't be purely based on financial gains either. You'll need to weigh things up emotionally. For instance, you might be compromising your social life by moving away from your friends. Or you could be sacrificing family time, if you have less room for visitors to stay. If downsizing is a part of your future plans, just make sure you've explored every avenue so you're not faced with any nasty surprises.
3. How much income will you need?
The Pension and Lifetime Savings Association (PLSA) have launched new Retirement Living Standards. These are designed to help people picture the lifestyle they could have when they retire and how much money they might need to achieve it. They've proposed three living standards; minimum, moderate and comfortable. The table below shows the yearly income needed to achieve each standard.
| Living standard | Single person | Couple |
| --- | --- | --- |
| Minimum | £10,200 | £15,700 |
| Moderate | £20,200 | £29,100 |
| Comfortable | £33,000 | £47,500 |
Source: National retirement income targets, PLSA, 17 October 2019.
These figures are a good benchmark, but it's important you consider your own budget and spending plan, as everyone's income needs are different. Your spending will normally fall into three categories. Your essentials, which will include things like your utility bills and weekly food shop, your walking around money, which is any day to day spending habits like your morning coffee and newspaper. And then your fun money, which pays for things like your holidays.
Our budget and pension calculators can help you work out how much your pension is on track to pay, and whether your spending plans may need to change.
4. What do you need to do to be retirement ready?
Before you accept a drop in earnings it's best to work out if you're really ready. There are some things that people don't tend to plan for. Make sure your home is up to the standard you want it to be. The cost of decorating can become very expensive, and if you plan to move as part of your retirement plan you may want to ensure your house is in good nick before putting it on the market.
In the UK there are nearly 1 million people who have a vehicle provided through work. If you rely on a company car, you might want to look into the cost of buying your own. Once you give up work, you'll lose this benefit and the convenience that comes with it. If you can't quite afford your own car yet, you might want to consider saving some of your monthly wages until you can. That way you'll avoid using up a large chunk of your hard-earned pension savings. You could also consider paying off some of your big expenses like your mortgage, or any other debts before you give up work completely.
To do list:
Pay off some of your debts
Get your house looking the way you want it to
Get your own (reliable) car
Work out a retirement budget and spending plan
Speak to your employer about flexible working


---
In retirement there's no one size fits all option. Everyone's income needs and retirement plans will be different. What will be perfect for one retiree may not work for another. If you're unsure, seek personal advice or guidance.
Your retirement could last 30 years or more, and your income needs will probably change during that time. At some stage you might need a flexible income, and at others you might be after more security. Your income in retirement could also come from several sources; property, investments, cash savings and your pensions (a defined benefit or defined contribution pension). When it comes to taking money from your personal pension there are three main options to choose from. They include:
Drawdown - Take up to 25% tax-free cash and keep the rest invested, drawing an income as and when you need it. More on drawdown
Lump sums - 25% of the lump sum you take will normally be tax free and the rest will be taxed as income. More on lump sums
Annuities - Swap some (or all) of your pension to buy an annuity, and in return you'll receive a guaranteed income for life (which is taxable). More on annuities
We explain how you can use your pension to help shape your retirement and your changing circumstances. Remember, money in a pension isn't usually accessible until age 55 (57 from 2028). Pension and tax rules can change, and benefits depend on your personal circumstances.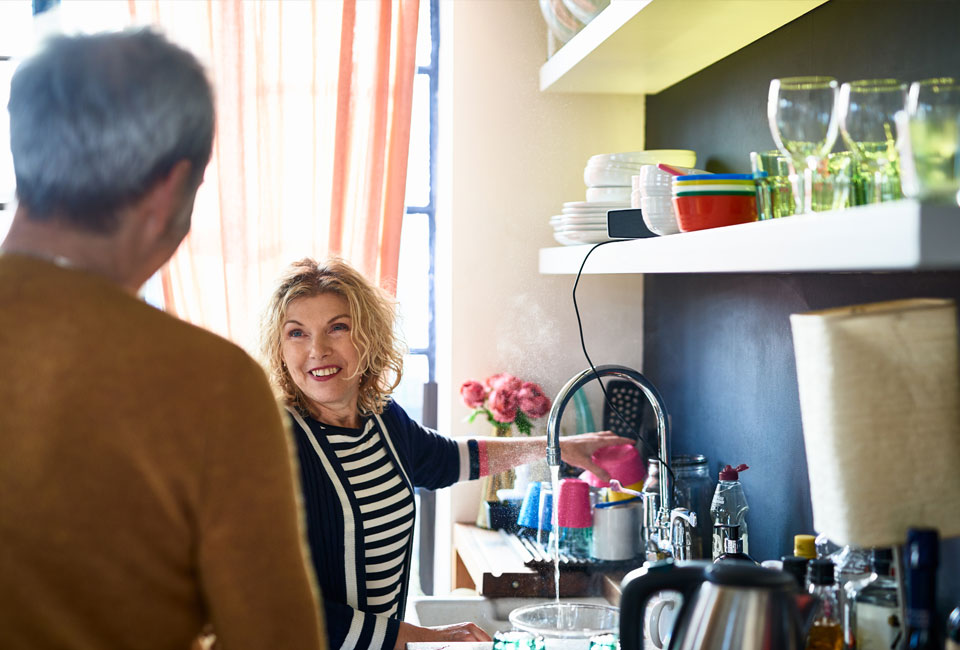 Semi-retirement
If you're planning to semi-retire, and you're comfortable with the risks involved in keeping your pension invested, drawdown could really help compliment a gradual retirement.
You can use some of your tax-free cash to compensate for the drop in your earnings and choose where to invest the rest, based on your goals. You'll be able to draw a taxable income from your investments as and when you like, but while you're still earning you might not need to.
When choosing your investments you could look for those which aim to achieve growth or pay an income – it depends on what your own needs and goals are. If your circumstances change you can always adjust how much income you take and where you're invested. Just remember, all investments can fall as well as rise in value so your income won't be secure, and you could get back less than you originally invested.
What if I'm not comfortable keeping my pension invested?
For anyone who doesn't want to worry about the ups and downs of the stock market an annuity could be the answer. It'll provide you with a guaranteed income for the rest of your life. It doesn't matter how long you live, or what happens in the markets. The amount of income you receive will depend on the value of your pension, your circumstances and the options you choose.
Just be aware that rates tend to be higher for older people, particularly for those with medical conditions. Once set up, an annuity can't normally be changed or cancelled and rates are guaranteed for a limited time only. They can go up and down in future. This could have an impact on how much of your pension you decide to lock into an annuity now, and whether you consider waiting to fully retire before going ahead.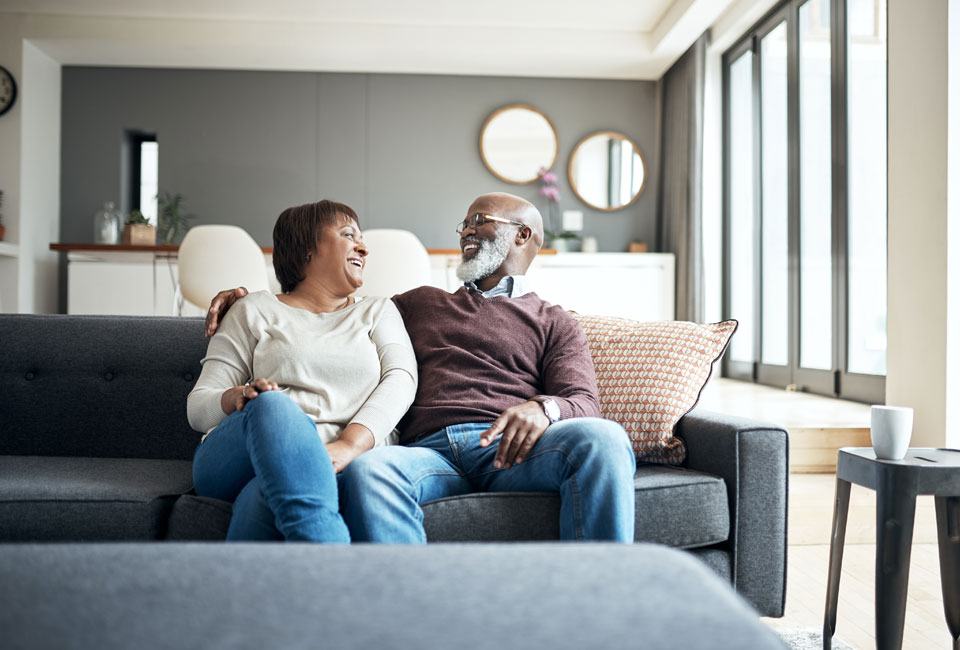 State pension age
The state pension isn't the same for everyone, and understanding how much you can claim and when can be confusing. The easiest way to find out what you're on track to receive is by requesting a state pension statement. To find out your state pension age you can use the government's calculator.
Broadly speaking, the amount you'll get depends on whether you qualify for the basic state pension or new state pension, and how many 'qualifying years' of National Insurance (NI) contributions you have. It will also depend on whether or not you contracted out of the additional state pension.
If you're still working when you get to state pension age, you could think about putting off payments. The government will increase the amount you receive by 1% for every 9 weeks you choose to delay them. This works out at just under 5.8% for every year.
Let's say you're eligible to claim the full new state pension of £168.60 per week. If you were to defer payments for one year, your weekly payments would increase to £178.34 in today's money.
What if I have a defined benefit scheme?
You can think about deferring your final salary pension too. Some defined benefit schemes will allow you to build up extra entitlement if you work past state pension age. Normally they'll increase the amount payable each year if you delay it. These rules might not apply to your scheme so it's best to contact your pension provider to find out.
Your secure income in retirement
As we've discussed, the state pension provides a guaranteed income which can help cover essential costs, like food and utility bills. But if you don't think the state pension will be enough on its own, then you could consider an annuity.
You may want to look at buying several smaller tranches of annuities across your full retirement. Using a significant chunk of your defined contribution pension to buy an annuity in one go has its risks. You'd be buying into annuity rates at a particular snapshot in time, choosing your annuity options once, and you would only be factoring in your current health (which could change).
The graph below illustrates the effect of putting off your annuity purchase until you're older, using today's rates. Annuity rates aren't guaranteed and can go up or down in future. Once set up, an annuity can't be changed so it's important you choose your options carefully.
Annual annuity income from a £100,000 pension
We generated these quotes using our online annuity quote tool on 07 November 2019. All quotes are for a single life annuity, paid in monthly in advance, with no escalation or guarantees built in. Quotes are for a single individual who lives in an area which has an average life expectancy. Health and lifestyle details have also been added; 14 units of alcohol consumed per week, with high blood pressure and cholesterol conditions.
Remember though, delaying your annuity could also mean missing out on a secure income you otherwise could have been receiving. Our annuity delay calculator can help show you the possible benefit or cost of delaying your annuity.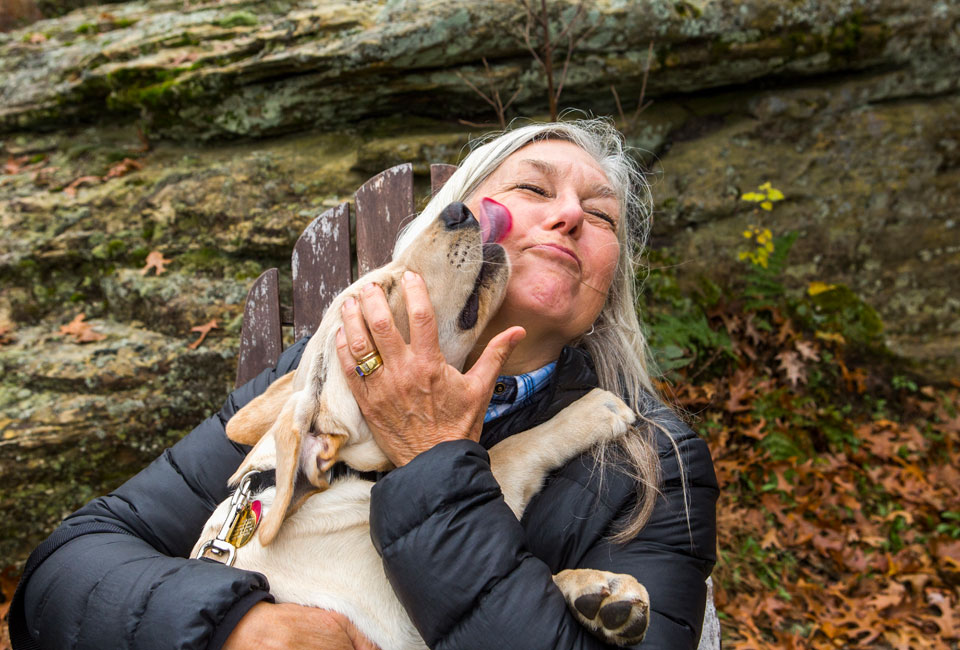 Your flexible income in retirement
If you decide to keep your pension invested using drawdown, whether that's just to release your tax-free cash and help you semi-retire, or for the long-term, remember you have the option to convert the pot into an annuity later on if you wish. The same goes if you decide to take lump sum withdrawals, rather than move into drawdown.
You also need to be conscious that the more money you withdraw early on, the less you're likely to have in later years. Your investment decisions will also have an effect; the better your investments perform the more money you'll potentially have available to take. That's why it's vital to have a clear income and investment strategy in place.
A sensible strategy could be to choose investments that aim to pay an income, and then just take the income that's produced (this includes the interest paid from bonds and dividends awarded from shares, as well as the funds that invest in them). This is also known as taking the natural income. You're less likely to run out of money if you stick with this strategy as you're not withdrawing from your capital (your original investment). Remember though dividends aren't guaranteed.
If you choose drawdown you need to be comfortable with your income rising and falling, it isn't guaranteed. You need to consider how you would cope if your drawdown income fell. You should also think about keeping a cash buffer aside for emergencies, and if the markets aren't doing well.
If you don't think the natural income will be enough, you may have to sell investments, but this will make it difficult to make up any losses in a volatile market.
---