How much will it cost?
NEW lower charges
Low costs mean more of your money is working for you in retirement - and we've recently reduced our charges even further. The Vantage SIPP could help you make more of your drawdown pension, leaving you more money to draw as income.
View how little drawdown within the Vantage SIPP will cost you by clicking on the tabs below.
Save hundreds a year in administration charges
| | |
| --- | --- |
| Set-up: | No charge |
| Contributions: | No charge |
| | |
| --- | --- |
| Transfers in:* | No charge |
| Inactivity charge: | No charge |
* Before you transfer please ensure you will not lose any valuable guarantees or incur excessive exit fees.
Annual management charges
When will charges be collected?
Funds



This charge applies to each Vantage account separately. It is tiered within bands: 0.45% per annum on the first £250,000 of funds; 0.25% for funds between £250,000 and £1m; 0.1% for funds between £1m and £2m, and no charge on the value of funds over £2m.

Amount
Charge
£0 to £250,000
0.45%
£250,000 to £1m
0.25%
£1m to £2m
0.10%
Over £2m
0.00%
Cash
No charge
Shares, investment trusts, ETFs, gilts & bonds
0.45% a year

(max £200)

Note: The investments you choose may have their own initial and annual charges and a bid offer spread. Hargreaves Lansdown receives commission from some fund groups for arranging and administering your investments. Details are available in our key features document, the trading pages of our website and on our contract notes.
Dealing charges (per deal)
Fund dealing

Online, phone and post dealing


(unit trusts and OEICs)

No charge
We also offer up to a 5.5% saving on the initial charges made by the fund manager
Share dealing

Online and mobile app
(shares, exchange traded funds
and investment trusts)
Deals previous month
Dealing charge
0 - 9 deals
£11.95
10 - 19 deals
£8.95
20 or more deals
£5.95
The online share dealing charge is determined by the number of deals you placed in the previous calendar month. The tariff you pay in August, for example, will depend on the number of share deals you place in July, and we count deals placed across all the Vantage accounts held under the same client number.
Phone and post dealing
1% (£20 minimum, £50 maximum)


Please note: residual stocks, bonds, gilts, VCTs and PIBS can only be dealt over the phone.

Equity regular savings
£1.50 per stock per month


Available on FTSE 350 shares and selected investment trusts subject to a minimum of £25 per stock per month.
Fund and share dealing

Reinvestment of income
1% (£1 minimum, £10 maximum)


In each account, if you choose automatic reinvestment, any dividends you receive will be reinvested once they reach £10 per holding.
Miscellaneous charges
Made in addition to the charges laid out above, where applicable.
Cash transfer from other Vantage account
No charge
Limit orders (placed online)
No charge
Limit orders (placed by telephone)
£10 per deal
Excess fund repayment:
£75 + VAT
Pension splitting on divorce:
£295 + VAT
Triviality payment:
£75 + VAT if the account is closed within 12 months of being opened, £25 + VAT thereafter
Transfer out as cash:
£25
Transfer out as stock:
£25 per holding
Transfer out to overseas scheme:


(In addition to cash or stock transfer out fee)

£250 (£295 from 1 June 2015)
Standard account closure fee:


(Does not apply if funds are transferred to another Hargreaves Lansdown account)

£25 + VAT
SIPP/drawdown account closure fee:


(This fee applies instead of the standard account closure fee when funds are withdrawn and the SIPP/drawdown account has been open for less than 12 months. Not applicable to clients who held a flexible drawdown account in the Vantage SIPP which were set up before 6 April 2015)

£295 + VAT
CHAPS payment:
£25
Automated sales to cover charges:


(Selling fund units or shares to meet fees)

£1.50 per deal
Arranging death benefits:
£295 + VAT
6 monthly statement and valuation (paperless):
No charge
6 monthly statement and valuation (paper):
£10 + VAT per statement & valuation
Other charges
We make it as easy as possible by collecting fees automatically from your account. If we cannot collect fees from cash held on your account we write to you explaining your options. If you fail to respond we may sell investments to cover your outstanding fees in which case separate fees described in our terms and conditions may apply.
Other charges may apply in specific circumstances - see the Terms & Conditions for details.
Government taxes and levies (per deal)
UK Stamp duty
0.5%

on purchases of UK shares (rounded up to the nearest £5 for residual shares)

PTM

(Panel on Takeovers & Mergers)

£1

on UK share deals over £10,000

Irish Stamp duty
1%

on purchases of Irish shares

French Financial Transactions Tax
0.2%

on purchases of French shares

Italian Financial Transactions Tax
0.12%

on purchases of Italian shares
Fixed Rate Cash Offers
We regularly offer our clients fixed-rate deals. You can earn a competitive interest rate on the cash in your SIPP, provided you leave the money in cash for three or six months. To find out about future offers, please register your interest.
Standard variable interest
If you want to have some cash in your SIPP ready to invest, you can earn tax-free interest at our variable rate. The higher the cash balance, the higher the interest you earn.
Base rate since 05/03/2009: 0.5%. All rates are variable unless stated otherwise.
| | | |
| --- | --- | --- |
| Account Balance | Gross % for this tier only† | AER % for this tier only† |
| £100,000 + | 0.20 | 0.20 |
| £25,000 - £99,999.99 | 0.10 | 0.10 |
| £5,000 - £24,999.99 | 0.05 | 0.05 |
| £0 - £4,999.99 | 0.05 | 0.05 |
† Note: Interest is tiered within bands so you will currently receive 0.05% (gross) on the first £4,999.99, 0.05% on the amount above £5,000 and below £24,999.99 and 0.10% on the amount above £25,000 and below £99,999.99, and 0.20% on balances over £100,000. These tiered rates should not be directly compared to the AER, gross or net interest rates of accounts which are not tiered or have a different tier structure.
Drawdown
| | | |
| --- | --- | --- |
| | Flexible drawdown | Capped drawdown |
| Starting drawdown: | No charge | No longer available to new investors |
| Each GAD calculation: | N/A | £75 +VAT |
| Regular income payments: | No charge | No charge |
| Alter payment amount/frequency: | No charge | No charge |
| One-off payments: | No charge* | No charge |
*A drawdown account closure fee applies instead of the standard account closure fee (£25 + VAT) when funds are withdrawn and the drawdown account has been open for less than 12 months. Not applicable to transfers out or clients who held Flexible Drawdown accounts in the Vantage SIPP which were set up before April 2015, when the standard account closure fee will apply.
Annuities
| | |
| --- | --- |
| Annuity quotation: | No charge |
| Annuity purchase: | No transfer-out charge if purchased via Hargreaves Lansdown, otherwise £150 + VAT. An annuity purchase via Hargreaves Lansdown will generate a commission or fee payment, which will be shown on your annuity quotation. |
Uncrystallised Funds Pension Lump Sum (UFPLS)
| | |
| --- | --- |
| Taking an UFPLS | No charge** |
**A SIPP account closure fee applies instead of the standard account closure fee (£25 + VAT) when funds are withdrawn and the SIPP account has been open for less than 12 months.
For full cost details see our Terms & Conditions.
Important information
The above fees exclude the cost of any advice you may require. If you require advice, you would agree this cost separately with an adviser. If comparing with another provider please make sure you compare on a like for like basis, do their charges include the cost of advice.
If you have more than one SIPP account (for example, an account from which you have not taken an income and an account in drawdown), any charges applied to those accounts will be treated separately.
Discover how long your pension fund might last
How withdrawals and charges will affect your income
How investment performance can change your fund value
Important information
Drawdown is a more complex option than an annuity. What you do with your pension is an important decision: you could run out of money. Make sure you understand your options and check they are suitable for your circumstances: take appropriate advice or guidance if you're unsure. Our service is not personal advice but we can offer advice if you specifically request this. The Government's free Pension Wise service can also help - more on Pension Wise.
New pension rules explained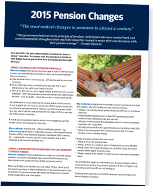 "The most radical changes to pensions in almost century"
Download factsheet
Voted 'Best SIPP Provider' eight years running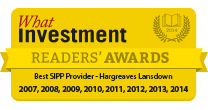 Have a question about drawdown?
If you have a question or would like more information call one of our specialists on:
0117 980 9940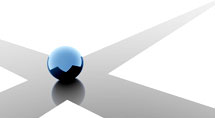 Client case study

Mr Rowlands explains why drawdown is his preferred choice and why he was attracted by the death benefits.

Client case study: Mr Rowlands, Manchester
I paid into my old work pension in order to receive my employer's contributions, but I made contributions into my SIPP rather than doing AVCs as the insurance company scheme had high charges. At age 60 some of my pensions matured and I transferred them to my SIPP.
I have stopped working full-time but still do some part-time consultancy. I feel we are moving to a more European lifestyle where retirement is a gradual process so drawdown is ideal for me. On the one hand I have taken some tax-free cash and have the option of taking an income but on the other hand I still make tax-relievable contributions to my SIPP.
I already have an annuity, some final salary pension provision and the state pension due in the future so I can afford to take a more ambitious approach with my drawdown investments.
I chose drawdown because the death benefits were more attractive than an annuity - my fund will provide my wife with a pension upon my death and will be passed as a lump sum, albeit less a tax charge, to our dependants after she dies.
I mostly manage my account through the website. When I log in everything is very clear and transparent. I contrast this with my old insurance company pension with their pages of complicated information and the two are night and day! I wouldn't hesitate to recommend the HL SIPP.