How does income drawdown work?
Firstly you will decide how much of your pension you want to move into income drawdown. You can choose to convert your entire pension to drawdown all at once, or you can convert smaller segments as and when you need them (this is known as partial drawdown).
You can usually take up to 25% of each amount you move into income drawdown as a tax-free lump sum, before leaving the remainder invested from which to draw a taxable income.
You continue to manage and control your pension fund and make all the investment decisions. Providing the fund is not depleted by excessive income withdrawals, or poor investment performance, it may be possible to increase your income later in life. However, if you get it wrong, your income will be reduced.
Income drawdown allows you to choose the income level you wish to withdraw from your pension ranging from no income at all up to a capped maximum income. You choose where your fund is invested and should review and monitor the situation regularly. Anyone age 55 or above is eligible for income drawdown, but it is a high risk option so is not suitable for everyone.
What you need to be aware of
Please ensure you have read the information below before you consider income drawdown.
High Risk


When you keep your pension fund invested, your income will be subject to both positive and negative market performance. Your income could therefore increase significantly, or be completely eroded leaving you with nothing.

Complexity


When investing your own pension fund it's essential to review and monitor your account activity on an on-going basis so it is important you are entirely comfortable with managing your own investments.

Depletion


Your capital can be depleted by excessive income withdrawals, which in turn will reduce the capacity for income in the future. In addition, if you live longer than average you will not benefit from the security of a guaranteed income for life that an annuity offers.

Professional Advice


Due to the high risk and complexity associated with income drawdown, if you are at all uncertain, we strongly recommend you seek financial advice.
Income drawdown in the Vantage SIPP is offered without advice as standard. Should you wish to seek advice, please contact our advisory team on 0117 317 1690 for more information about their services or visit the advisory services section of our website.
Withdrawal levels
There is no minimum withdrawal amount for income drawdown, so you could choose to withdraw zero income if you wish. The maximum income you can draw is calculated with reference to the equivalent level single life annuity bought using the same fund.
With effect from 27 March 2014 limits increased to roughly 150% of an annuity income. The limits are calculated at the start of your income drawdown plan using GAD (government actuary department) tables, which use your age and 15 year gilt yields to calculate the income available from your fund.

The income limits calculated when you start drawdown are fixed until the next review, although you should monitor any income you take more frequently. As long as you stay within the maximum limit you can control how much income you take and when you take it.
Some investors may be able to remove the cap on their income by applying for flexible drawdown.
Any income is subject to tax at source, on a PAYE (Pay As You Earn) basis. You decide where the remainder of the fund is invested and you should review and monitor the situation regularly.
Reviews
Until you reach age 75 we're required to review your income drawdown plan every three years and recalculate the maximum annual amount you can withdraw. After each review we will tell you the new annual income limit, which could be lower or higher than the limit from the previous three years depending on your fund value and the prevailing GAD rates.
Each year you may request a review takes place on the plan anniversary. This will restart the next three year period.
If you move further funds into a partial drawdown arrangement before age 75, a review of the GAD limit is triggered but this will not start a new three year period. The new GAD limit will take effect immediately unless the maximum income falls, in which case the new GAD limit will take effect from the start of the next pension year.
If you use some of your income drawdown funds to purchase an annuity, the GAD limit will be recalculated but the new limit won't apply until the start of the next pension year. This won't start a new three year period.
If funds are moved out of your income drawdown pension as a result of a sharing order on divorce, this will also trigger a review.
Once you reach age 75 the plan must be reviewed annually. If you move further funds into a partial drawdown arrangement after age 75, a review of the GAD limit won't take place until the start of the next pension year.
Get a free income drawdown illustration
Discover how much income you could receive each month
How withdrawals and charges will affect your income
How investment performance can change your fund value
Important information
Income drawdown is a complex product, if you are at all uncertain about its suitability for your circumstances we strongly suggest you seek advice. Your income is not secure. You control and must review where your pension is invested, and how much income you draw within limits. Poor investment performance and excessive income withdrawals can deplete the fund leaving you short of income.
Have a question about income drawdown?
If you have a question or would like more information call one of our specialists on:
0117 980 9926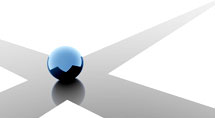 Income Drawdown Guide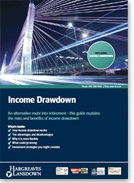 To discover the benefits and risks of choosing income drawdown at retirement, request our FREE guide now.
Income Drawdown Guide