Is there investment opportunity in the
UK

?
A closer look at fund and share prospects for the UK stock market
Important - This information isn't personal advice. If you're unsure if investing is right for you please speak to an adviser. Unlike the security offered by cash, all investments and their income can fall as well as rise in value, so you could get back less than you invest. Past performance isn't a guide to the future.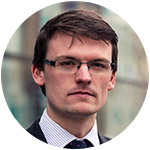 Nicholas Hyett
Equity Research Lead
A recent study by Cazenove found several reasons to think the UK stock market is good value.
Global fund managers are "underweight" in the UK, meaning they hold less UK shares than their benchmarks would suggest they should. That in turn means UK shares, on average, trade on a lower valuation than global rivals. Dividend yields on UK listed companies are also close to a historic high compared to global peers.
However, that doesn't mean investors should be indiscriminate when looking at the UK market. Nor should it be thought of as a market that can only offer higher dividends. There are hidden gems out there waiting to be found.
This article isn't personal advice. If you're not sure whether an investment is right for you, ask for advice. Investments rise and fall in value, so you could get back less than you invest.
Why small can be special
The UK stock market is well known for exposure to commodities and financial services – together accounting for something like 45% of the market. That's down to giants like HSBC, Shell and Rio Tinto – some of the largest companies in their field in the world.
Giants like these have all the advantage of scale. They can often be more efficient, can price their products more competitively and diversify away risks by trading in multiple markets. However, being a giant also means you're subject to the law of large numbers.
Companies cannot grow faster than the market they operate in forever. And the larger the company, the harder it is to grow at a market beating rate. A company with £5m of sales needs only an extra £500,000 to grow at 10% this year. A company like Rio Tinto, which reported revenues of $44.6bn last year, would need to sell an extra $4,600,000,000 of product to achieve the same level of growth.
This is one reason smaller companies have tended to outperform larger companies over the long term.
The graph below shows ten-year returns for the FTSE 100, which includes the UK's hundred largest listed businesses, and the FTSE 250 which includes the next 250 largest. The index focussed on the UK's mid-sized companies has generally done better – although as the period in the late 80s shows, you can't rely on that trend to continue forever.
Subsequent ten-year total returns - FTSE 100 and FTSE 250
Scroll across to see the full chart.
Past performance isn't a guide to future returns. Source: Refinitiv, correct as at 30/08/2021.
| | 31/08/2016 to 31/08/2017 | 31/08/2017 to 31/08/2018 | 31/08/2018 to 31/08/2019 | 31/08/2019 to 31/08/2020 | 31/08/2020 to 31/08/2021 |
| --- | --- | --- | --- | --- | --- |
| FTSE 100 | 14.0% | 4.1% | 1.4% | -14.3% | 23.6% |
| FTSE 250 | 14.9% | 7.3% | -3.4% | -6.2% | 38.2% |
Past performance isn't a guide to future returns. Source: Refinitiv, 31/08/2021.
A guide to finding gems
Of course, smaller companies also come with more risks.
Fewer shares in circulation mean more volatile share prices and a higher chance companies become overvalued. Lots of small companies also lack the resources to weather economic downturns – especially if they rely on only a few customers.
For these reasons, and many others, looking for hidden gems among smaller companies is no small challenge. Companies need to have great growth potential but be reasonably valued, have the financial resources to weather a downturn but be confident enough to invest in future growth.
For this reason, it's perhaps in uncovering hidden gems at the smaller end of the market that fund managers deliver the best value for investors. A good fund manager has the potential to far outperform the market – although a poor manager could deliver very disappointing returns.
This series looks to highlight some way you can go about uncovering hidden gems in the UK – whether that's through a fund or even through some individual companies.