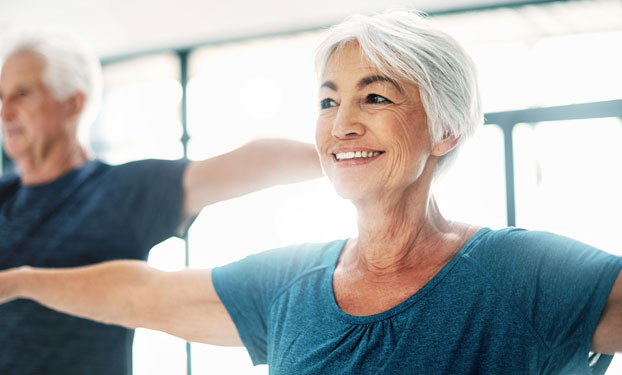 Nathan Long 31 May 2018
No news or research item is a personal recommendation to deal. All investments can fall as well as rise in value so you could get back less than you invest.
For the last 15 years we've been tracking annuity rates. In that time there's been a seismic shift in how we draw our pensions.
Drawdown has grown in popularity, while annuity rates have fallen.
But with rising life expectancies and uncertain investment markets, annuities still have their place. An annuity is guaranteed to pay an income for life. Many people crave the peace of mind this brings, especially if they don't have other sources of secure income when work stops.
The golden rule, in our view, is to ensure you have at least enough secure income to pay the bills in retirement, whether that be from an annuity, a final salary pension or the State Pension.
See how much secure income you could receive
Buying an annuity then and now
The annuity market is constantly changing. And things have changed a lot in the last 15 years.
Standard rates have fallen by about a quarter since March 2003 and we've gone from fourteen annuity providers to just six on the open market today.
Lower interest rates and rising life expectancy have been the key drivers behind falling annuity rates.
| | Annuity income for a 65 year old (£100,000 Pension) | Bank of England Base Rate | Male life expectancy at 65 | Female life expectancy at 65 |
| --- | --- | --- | --- | --- |
| 27 May 2003 | £7,337 | 3.75% | 81 | 84 |
| 24 May 2018 | £5,482 | 0.5% | 83.5 | 86 |
These quotes were run using our annuity quote tool. Based on a single life annuity, with no escalation, no guaranteed period and paid monthly in advance.
Light at the end of the tunnel
Annuity rates hit rock-bottom shortly after the EU referendum result. Plummeting to as little as 4.5% for a 65 year old. But they've risen steadily since, and currently sit at a two-year high.
| | 15 September 2016 | 24 May 2018 | Difference |
| --- | --- | --- | --- |
| Annuity income at 65 from a £100,000 pension | £4,495 | £5,482 | £987 |
Quotes run using our annuity quote tool. Based on a single life annuity, with no escalation, no guaranteed period and paid monthly in advance.
It might be tempting to delay your annuity in the hope rates go up further. But the cost of delay could be significant. Our annuity delay calculator can help you see the potential costs or benefits.
Find out how much annuity income you could receive
The rise of enhanced annuities
Enhanced annuities pay a higher income based on your health and lifestyle details. 15 years ago they were a pretty niche product. Providing higher rates only for those who suffered from serious ill health.
But that's not the case anymore. Common conditions like high blood pressure and high cholesterol could significantly increase your annuity income. More than half of our annuity clients qualified last year and they were quoted an extra 17% income on average (average increase quoted in 2017, based on the top and bottom rate - actual increases will depend on your personal circumstances).
See if you qualify for a higher income
Find out more about enhanced annuities
Could now be a good time to secure an annuity?
Markets have performed well over the last fifteen years, despite the financial crisis. 2018 has seen further gains and the FTSE 100 has soared to record highs on several occasions. Remember past performance isn't a guide to future returns.
If your pension has benefited, and you're considering using part or all of your pension for a secure income in retirement, now might be a good time to lock in some of those gains by purchasing an annuity.
Remember to always confirm your health and lifestyle information when you get a quote to see if you qualify for a higher income. This can be done online or over the phone. Also make sure you consider your options carefully. Once set up an annuity can't usually be changed or cancelled.
Get online annuity quotes today
What help is available?
What you do with your pension is an important decision. We strongly recommend you understand your options and check your chosen option is right for your circumstances. Take advice or guidance if you're unsure.
The government provides a free and impartial service to help you understand your retirement options - more on Pension Wise.
This article and our tools are not personal advice. We offer a range of information and support to help you plan your own finances. We also have an award-winning advisory service that can help you achieve your goals. Our flexible approach means you only pay for the advice you need.
If you would like to discuss your retirement options with one of our experts, you can call our retirement helpdesk on 0117 980 9940. They're available six days a week: Monday-Thursday 8am-7pm, Friday 8am-6pm and Saturday 9:30am-12:30pm. They'll be happy to help.