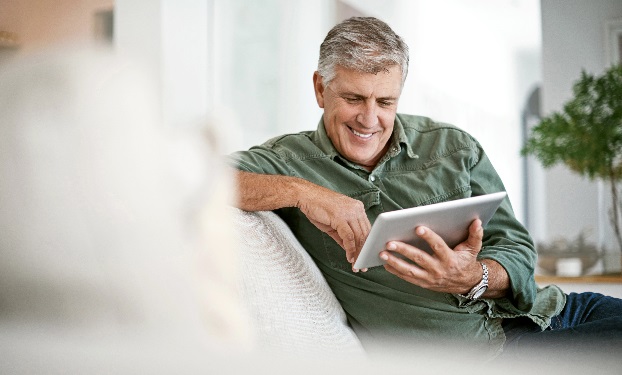 Kate Marshall 12 March 2018
No news or research item is a personal recommendation to deal. All investments can fall as well as rise in value so you could get back less than you invest.
February was a dramatic month for global stock markets.
The US released improving economic data. But that sparked concerns that central banks could change policies that have helped keep markets buoyant in recent years.
This damaged investor confidence and markets fell heavily at the start of the month, but they later recovered.
Despite what went on, HL ISA investors favoured funds investing in shares across the globe. While periods of volatility shouldn't be overlooked, we think stock markets remain a great place for savers prepared to take a long-term view.
Where did HL's ISA clients invest?
This list shows the most popular funds with HL's ISA clients last month, but this isn't personal advice or a guide on how to invest. You must choose investments based on your own objectives and attitude to risk.
Investment values can fall as well as rise, so there's no guarantee you'll make a profit – you could get back less than you put in. If you're not sure whether an investment is right for you, please ask us for advice.
Shown in alphabetical order
LF Lindsell Train UK Equity and Lindsell Train Global equity own shares in Hargreaves Lansdown plc.
International investors
A few funds investing in international markets were popular with investors.
The Lindsell Train Global Equity Fund can invest in any market in the world, although it's currently focused on developed markets, including the US, the UK, and Japan. The managers look for companies with a unique and sustainable competitive edge, which could see them endure for the long term. Owners of well-known brands, such as Unilever, Heineken, and PepsiCo, feature in the fund.
Please note as the Lindsell Train Global Equity is an offshore fund, you're not usually entitled to compensation through the UK Financial Services Compensation Scheme.
Fundsmith Equity adopts a similar approach and predominantly invests in the US and UK. Both of these funds invest in a small selection of what the managers believe to be some of the world's best businesses. Each investment can therefore have a meaningful impact on performance, but this is a higher-risk approach.
Investors seeking a broader approach to global investing favoured the Legal & General International Index Trust. The fund invests in companies across the globe including higher-risk emerging markets with the aim of tracking the performance of the FTSE World ex UK Index.
Legal & General US Index was also popular with passive investors seeking direct exposure to the US market. This fund aims to track the performance of the FTSE USA Index and invests in over 600 companies, including worldwide household names such as Apple, Microsoft and Alphabet (owner of Google).
Asian focus
In our view Asia offers a wealth of opportunity for investors seeking long-term growth. Our clients tend to agree and chose a variety of funds investing in the area. Some of these funds have exposure to emerging markets which adds risk.
The managers of the First State Asia Focus Fund look for exceptional companies located anywhere in Asia – from India and Hong Kong to Taiwan and Singapore. Many of their favourite companies are consumer focused.
These businesses are set to benefit as incomes rise and people have more money to spend on everyday essentials such as toothpaste and food, as well as luxury items, including smartphones, cars, and financial services.
India is fast becoming one of the world's most important economic stories, so some investors preferred to get specific exposure here. With seasoned stock-picker Avinash Vazirani at the helm, Jupiter India is our favoured option for exposure to the country's long-term growth story.
Other investors took a closer look at Japan, investing in Legg Mason IF Japan Equity. We think this fund could suit investors who are comfortable with a more adventurous approach to investing in Japan, but the potential for big price swings means it doesn't currently feature on the Wealth 150.
UK heroes
With Brexit on the horizon, some investors have recently overlooked the UK. Others share our view that there are a number of great stock-pickers investing in the UK, with the potential to make good long-term returns.
The UK is home to thousands of companies – from smaller start-ups with significant growth potential, to larger and more-established businesses that make sustainable cash flows. Smaller companies have a greater chance of failure though, so they're higher-risk.
Marlborough UK Micro Cap Growth invests in some of the UK's smallest businesses. Giles Hargreave, the fund's manager, is a seasoned stock-picker and he's shown a knack for uncovering hidden gems.
LF Lindsell Train UK Equity focuses on larger businesses. It has another great stock-picker at its helm in Nick Train. The fund is run using the same approach as the group's global fund mentioned above.
Europe's special situations
Our final fund is FP CRUX European Special Situations. Richard Pease, the fund's manager, has built a formidable reputation investing in European shares. We like his unique investment approach: he's willing to look for opportunities off the beaten track, which could have been overlooked or misunderstood by other investors. We think the fund could be a great option for investors seeking access to Europe's stock markets.