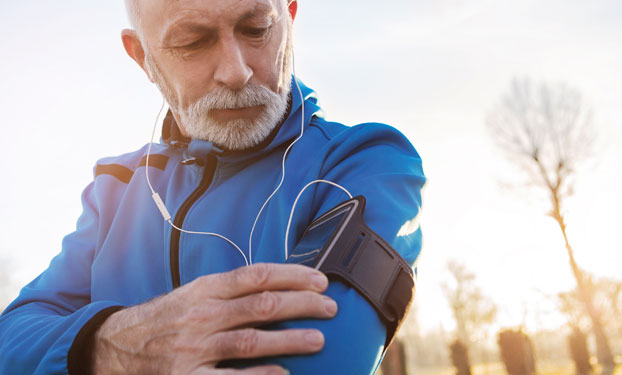 Dominic Rowles 26 February 2018
No news or research item is a personal recommendation to deal. All investments can fall as well as rise in value so you could get back less than you invest.
Facebook allows us to keep in touch with our friends and family across the globe. Amazon puts a world of products at our fingertips. Netflix gives us a digital library of more than 7,000 films and TV shows. For most other things, we're likely to turn to Google to help find it, and pretty much all of this can be done on an Apple iPhone.
These US tech giants are known collectively as the FAANGs – Facebook, Amazon, Apple, Netflix and Google. They've set out to disrupt traditional industries, and in many cases been extraordinarily successful at it. The five firms have played a key part in the rising US market through recent years, delivering an average gain of 48.6% in 2017, though they've fallen back somewhat in early February. Past performance isn't a guide to the future.
But it's important to remember there are plenty of other businesses capable of making money for their shareholders.
The US market has tripled in value over the last 10 years, which has led many – including us – to wonder whether the market looks expensive. As such, the early February sell-off in the US looks like a healthy correction to us – markets often pause for a moment to catch their breath after such a strong run.
And for investors with cash on the side-lines, any falls present the opportunity to invest at a lower price, although there are no guarantees they won't fall further.
The US is one of the world's most researched and efficient stock markets, making it difficult for active managers to be first to the table when opportunities come up. This lack of successful fund managers, combined with high valuations, has led us to be cautious on the US over the past few years. This underlines the need to be well diversified, and not too dogmatic in your investment approach.
For those looking to invest in the US, we think a fund which is spread right across the US stock market is probably best. This allows investors to benefit from the success of all types of companies, from the FAANGs to more traditional firms and industries.
We think the Legal & General US Index Fund is one of the best ways to benefit from the US stock market's vast growth potential. It tracks the FTSE USA Index and invests in over 600 companies, for an annual management charge of just 0.06% (in addition to our annual charge to hold funds of 0.45%). Like all stock market investments, this fund can fall as well as rise in value so you could get back less than you invest.
Legal & General US Index - five year performance to 31/01/2018
Past performance is not a guide to future returns. Source: Lipper IM to 31/01/2018
Annual percentage growth
Annual percentage growth
Jan 2013 -
Jan 2014
Jan 2014 -
Jan 2015
Jan 2015 -
Jan 2016
Jan 2016 -
Jan 2017
Jan 2017 -
Jan 2018
Legal & General US
15.21%
25.46%
0.81%
37.42%
11.85%
FTSE USA
17.57%
24.59%
4.32%
35.95%
11.89%
Past performance is not a guide to future returns. Source: Lipper IM to 31/01/18
Legal & General US Index Key Investor Information
Find out more about this fund and how to invest