Diversification – the investor's tool we all need to talk about
We look at why diversification is an essential tool for investors, and how to use it in your investment portfolio.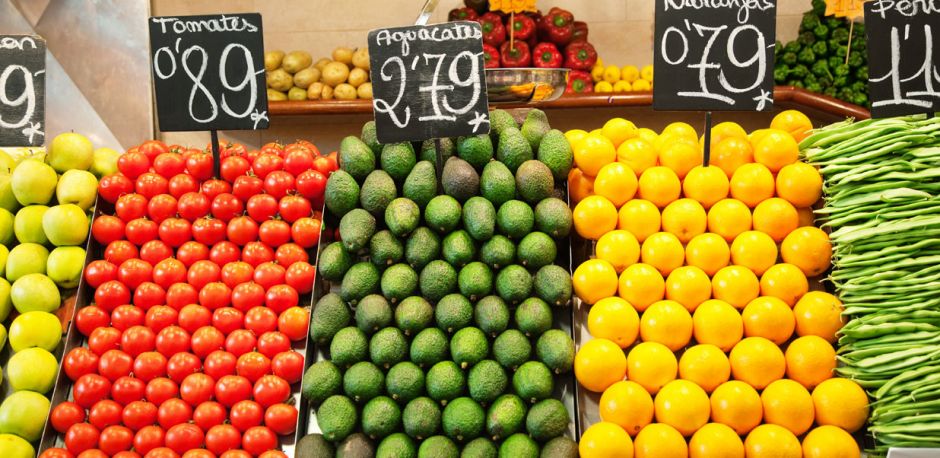 Important notes
This article isn't personal advice. If you're not sure whether an investment is right for you please seek advice. If you choose to invest the value of your investment will rise and fall, so you could get back less than you put in.
Money's used as a means for getting us what we really want. Whether that's for a house, for our children's education or for when we retire. If you're an investor, you've already taken the first step in making your money work that little bit harder for you – you're on the path to securing your financial future.
Diversification is an essential tool we must use along the way.
There are different ways to diversify, but it doesn't need to be complicated. To take it back to basics:
Think globally
The best performing stock markets will usually change each year. We live in a world of unpredictability. If you can spread your investments around the world, you've got a better chance of making your investment journey a lot smoother.
Think types
Different types of investments have different risks and rewards. Shares are generally more volatile than other investment types, so it's important to think about holding other investments like bonds. Each should perform differently at different times, that's why it's usually best to have a mix.
This article gives you information to help you build a diversified portfolio, but it isn't personal advice. If you're not sure of the best course of action for your circumstances get advice. Our advisory service could help.
You can't play investing
Investing isn't a game – it's impossible to make the right decisions all the time. Some investments won't perform as you expect.
One of the most successful investors of all time, Warren Buffett, once said "I make plenty of mistakes and I'll make plenty more mistakes too."
Diversification example
Assume you'd narrowed down your investment choices to five investments. You don't know how they're going to perform.
If you'd fully invested into investments 1 or 2, you'd have either lost or made no money – can you really risk your future goal on one investment?
Instead, if you spread your money between the five investments in a diversified portfolio, stocks 3, 4 and 5 could smooth out the ups and downs. You never know, how they perform next year could tell a different story. You need to think long term when investing.
It's exactly why diversification is so important. Instead of putting all your eggs in one basket, you should spread your money over lots of different investments. This means if one of your investments performs poorly, your other investments will hopefully pick up the slack to help you deliver the returns to help you reach your goals.
Check out the portfolio analysis tool in your account
So how do you start diversifying?
If you're looking to take your first steps onto the path of diversification, funds are a good stepping stone.
A fund is a collection of investments chosen and run by a fund manager – by choosing some funds, you can let the professionals spread your money for you. Opt for instant diversification with a fund that includes different investment types across lots of geographies.
Mixed investment funds can be a good one-stop-shop. They usually blend shares and bonds in different proportions.
Overall, they use a range of strategies, so some are more cautious or adventurous than others. Choosing a more adventurous fund could give you more reward, or bigger losses – it can be a bumpy ride. Investors should look for funds that match their risk profile.
Investing in funds isn't right for everyone. Remember, funds are investments that can go down as well as up in value, so you could still get less than you put in.
If you're happy to build your own portfolio but just need some fund ideas, you could take a look at our Five funds to watch for 2021 or our Wealth Shortlist.
Use a core-satellite strategy
A diversified portfolio doesn't just mean holding more individual companies. Unless you're a full-time stock picker with decades of experience, you're probably not going to reach a good level of diversification investing in your favourite stock picks.
Investing in companies you love and believe in can sometimes be a great idea. But it shouldn't be your entire investment strategy. There's more risk in investing in individual shares. Make sure you understand the companies you're choosing. If the company fails, you risk losing your whole investment. Instead use them to put a personal spin on your wider portfolio.
While there's no picture-perfect portfolio, we do think the core-satellite approach is a good one.
Think of owning a few shares like satellites. They're the bits around the edges for that added pop of adventure and even more diversification.
Your core is your main group of investments – well-diversified and matching your risk profile. This should be the bulk of your portfolio. Usually a sensible mix of funds.
Key points for investing success
Own investments from around the world
Own a mixture of investment types
Put a personal spin on your portfolio with a core-satellite approach
Legal & General International Index
Invests in thousands of companies around the world.
Gives access to sectors like technology, financials and healthcare.
One of the simplest ways to invest.
Find out more
Troy Trojan
Made up of mixture of different investment types.
Investments from around the world.
Could bring some stability to a more adventurous portfolio.
Find out more
Legal & General International Index
A global tracker fund could offer instant diversification to a long-term investment portfolio.
Tracker, or index, funds try to track the performance of an index, instead of trying to beat it.
The Legal & General International Index aims to track the performance of the FTSE World ex UK Index. It's made up of markets like the US, Japan and Europe, but also includes some higher-risk markets like Korea and Taiwan. The fund can also invest in derivatives, which can increase risk. Because of the size and strength of the US stock market at the moment, American companies make up almost two-thirds of the fund.
The fund invests in around 2,200 companies, across sectors like technology, financials and healthcare. It mainly focuses on some of the world's biggest and most established businesses.
The fund is managed by Legal & General, one of the largest providers of tracker funds, with plenty of resource and expertise to try to track the market as closely as possible.
An index tracker fund is one of the simplest ways to invest. This fund could be a good addition to a broader investment portfolio aiming to deliver long-term growth.
More about this fund, including charges and dealing
Legal & General International Index Key Investor Information Document
Troy Trojan
Investing in a number of different companies isn't the only way to diversify a portfolio. Different investment types could help too.
Total return funds could be a good choice as a balanced option because they're more conservative. They normally hold a mix of shares, bonds, commodities and currencies. This could offer modest growth over the long term and help shelter money when stock markets fall. But they aren't likely to keep up with stock markets when they rise quickly.
Troy Trojan is run by experienced fund manager Sebastian Lyon. Part of the fund invests in shares of well-established US and UK companies and some smaller companies too, which can be more volatile. The rest invests in UK government bonds and US inflation-linked bonds, which could provide some shelter from rising inflation. It also holds gold and cash, which can help offer some stability when times are tough in the economy and stock markets.
Overall the fund holds a small number of investments. This means each one can have a meaningful impact on the performance, but it does add risk.
The fund could form the foundation of a broad investment portfolio, bring some stability to a more adventurous portfolio, or provide some long-term growth potential to a more conservative portfolio.
More about this fund, including charges and dealing
Editor's choice: our weekly email
Sign up to receive the week's top investment stories from Hargreaves Lansdown
Please correct the following errors before you continue:
Hargreaves Lansdown PLC group companies will usually send you further information by post and/or email about our products and services. If you would prefer not to receive this, please do let us know. We will not sell or trade your personal data.
What did you think of this article?
Important notes
This article isn't personal advice. If you're not sure whether an investment is right for you please seek advice. If you choose to invest the value of your investment will rise and fall, so you could get back less than you put in.
Editor's choice – our weekly email
Sign up to receive the week's top investment stories from Hargreaves Lansdown. Including:
Latest comment on economies and markets
Expert investment research
Financial planning tips
Sign up