Investing for beginners – how to choose an investment platform
Trying to choose a UK investment platform? Here are our top tips to getting started.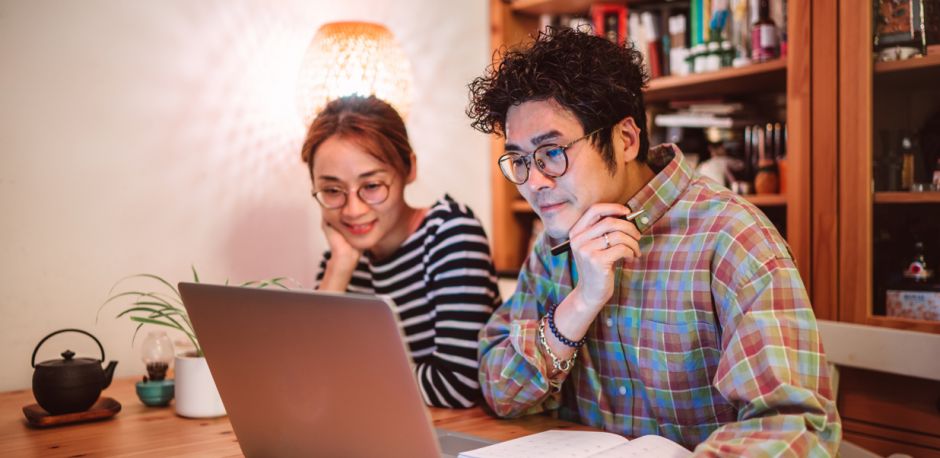 Important notes
This article isn't personal advice. If you're not sure whether an investment is right for you please seek advice. If you choose to invest the value of your investment will rise and fall, so you could get back less than you put in.
You've decided that you want to invest. So what next?
You'll need to be clear on whether you're happy making your own investment decisions, or you'd prefer to pay someone for personalised financial advice.
If you think you'll be happy making your own decisions, one of the first steps is likely to be picking an investment platform.
What is an investment platform?
Put simply, this is the company you'll hold your investments with.
Sometimes called fund supermarkets, investment platforms allow you to buy and hold a range of investments in one place. Depending on their scale, they might offer websites, apps and tools to help you manage your money. Lots also offer research, commentary and analysis to help you make informed decisions, as well as different levels of customer service.
There are a number of investment platforms to choose from in the UK, so you'll probably want to compare your options.
How to check the safety of an investment platform
You should only choose a provider who's regulated by Financial Conduct Authority (FCA). You can check whether a firm is regulated by the FCA on their website.
Check the FCA register.
It's also a good idea to do some background research on any potential platform provider. Visiting their website should help you find out details of their security and protection procedures, and whether you'll be protected if the company were to go bust.
As with any purchase, it's also important to be wary of potential scams.
How to compare investment platforms
Not all UK investment platforms offer the same kind of service.
So, when comparing investment platforms, it's important to focus on what matters to you. Here are some of the key things to think about:
How easy is it to use the investment platform?

Whether you're planning to spend time researching and managing your investments, or you think you'll take a more hands-off approach, you'll want an investment platform that's easy to use. Think about exploring their website or checking they have a mobile app if you're often on the go.

You can also check how flexible their service is. Does the platform give you an option to invest automatically each month? Do they let you deal over the phone? Can you link your family's accounts to your own? Think of how you might like to use the service, and check you're happy with the platform before making any decisions.

Does the platform offer good value for money?

Depending what you choose to invest in, there are likely to be charges involved. You should check you understand these before getting started.

As well as a competitive set of charges, you should also think about whether the investment platform offers good value for money. It's no good going for the cheapest option if they don't offer what you need. Investing is about trying to improve your returns over time, so you want to give yourself the best chance of success.

What's the customer service like?

It's natural to have questions when you first start out. So whether you prefer to speak to someone in person or do everything on your smartphone, you could test their service before making any commitment. Does a real person pick up the phone when you call? How does the website or app look on your phone?

Is the choice of investment options wide enough?

If you already have an account or an investment in mind, this is an obvious thing to check. Does the investment platform make it easy to select your chosen investment?

Bear in mind, if you're investing over a number of years (or even decades), new opportunities might come up over time. Would you be able to take advantage of these with a good choice of funds, shares, investment trusts or ETFs?

Are there ready-made options for those who prefer more help? Do they allow you to see a number of accounts in one place? For example, you might decide you want to see your pension alongside your ISAs, or start investing for your children (even if this isn't at the top of your mind right now).

Do they offer helpful insight and education?

There's a lot to learn when it comes to investing. Even if you're comfortable with the basics, you might want to stay in touch with the big stories, or get more advanced research on specific investments. No matter how much experience you have, you could check the investment platform offers insight which might help you reach your goals.

We try to make everything clear up front. We're not the only investment platform in the UK, but we are the biggest for private investors.

Find out more about our services, or if you think you're ready to start investing, follow our three simple steps.

This article isn't personal advice. We've provided information to help you make your own informed decision. If you're not sure what's right for you, seek advice. When you invest, the value of your investments will rise and fall, so there's a chance you could get back less than you put in.

What did you think of this article?
Important notes
This article isn't personal advice. If you're not sure whether an investment is right for you please seek advice. If you choose to invest the value of your investment will rise and fall, so you could get back less than you put in.
Editor's choice – our weekly email
Sign up to receive the week's top investment stories from Hargreaves Lansdown. Including:
Latest comment on economies and markets
Expert investment research
Financial planning tips
Sign up