What is an Investment Trust?
In the first of our two-part series on investment trusts, we look at what they are, how they started and what investors should be aware of.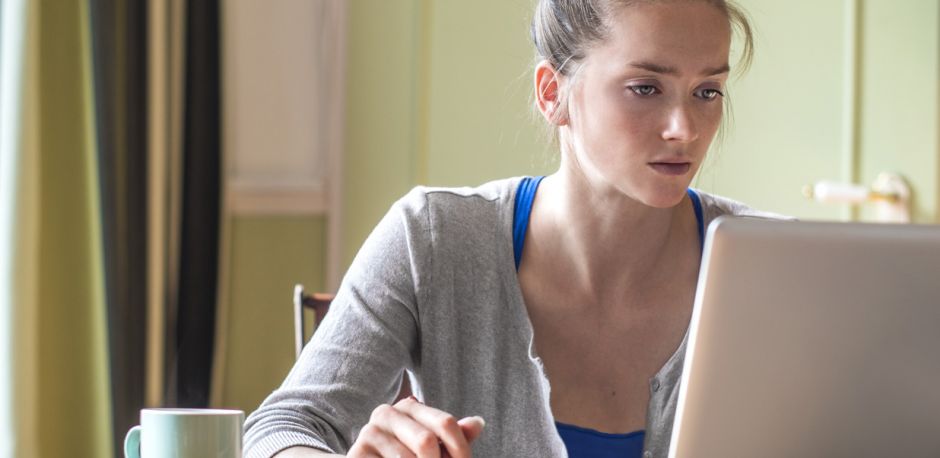 Important notes
This article isn't personal advice. If you're not sure whether an investment is right for you please seek advice. If you choose to invest the value of your investment will rise and fall, so you could get back less than you put in.
Investment trusts remain as relevant today as they were when first created over 150 years ago.
Investment trusts offer investors an opportunity to hold a range of investments through one single investment. They pool together investors' money, spreading it across different investments within the trust, offering investors a simple and cost-effective way to diversify against some of the risks of investing.
There are some key features of an investment trust's set up that make them unique and potentially attractive for some investors.
In this two-part series, we'll be taking a closer look at investment trusts, where it all started and what investors should be aware of when considering them.
Investment trusts sometimes invest in some specialist areas such as smaller companies and unlisted (private) companies. They can also use derivatives and gearing which adds risk. Investors should only invest in them if they have the time and knowledge to select them, and as always, they should be held as part of a diversified portfolio.
This article isn't personal advice. If you're not sure an investment or course of action is right for you, seek financial advice.
How they started
Before the creation of the investment trust as we know it today, overseas investing was largely reserved for the wealthiest members of society. During the 19th century, investors weren't exactly spoilt for choice when it came to investing their hard-earned money. Unlike the platform supermarket selection we have today, investment in land and corporate and government bonds were some of the only options available.
That's why the launch of the Foreign and Colonial Investment Trust (now F&C Investment Trust) in 1868 played such a key role in shaping today's investment landscape. Its pioneer, Philip Rose, wanted to make it easier and more affordable for investors from a wider range of backgrounds to invest in areas outside of our shores.
A wave of investment trusts were then launched to finance projects like railway construction and rubber plantations. The five oldest trusts are still trading today, these are: 
| Investment Trust | Start Date |
| --- | --- |
| F&C Investment Trust | 1868 |
| Dunedin Income Growth Investment Trust | 1873 |
| Scottish American Investment Company | 1873 |
| JPMorgan American Investment Trust | 1881 |
| The Mercantile Investment Trust | 1884 |
The industry has come a long way since Rose's game-changing invention. Investment trusts have continued to evolve and adapt to market trends and investors' needs. Today, they offer investment in a wide range of asset classes from shares to bonds and specialist areas like forestry, commodities, and hedge funds.
How are investment trusts different to other investments?
Below are some of the key things investors should be aware of:
Listed companies 
Unlike the name suggests, investment trusts aren't actually a legal 'trust'. They're publicly-traded companies, just like company shares, that trade on a recognised stock exchange. That means when you buy into an investment trust, you own a slice of the underlying portfolio – whether it's shares, bonds, or property for example.
By investing into an investment trust, you become a shareholder for the trust and gain the rights that come with the title. Each year, investment trusts will host an annual general meeting (AGM) offering an opportunity for shareholders to vote on specific topics, such as approving the company's board of directors.
Closed-ended vs open-ended 
Investment trusts and funds are very similar. They both pool lots of investors together and offer a great way to invest in a range of investments without the need for a big lump sum investment.
There are some important differences, though.
The biggest is their structure. Funds such as an open-ended investment companies (OEIC) and unit trusts are 'open-ended', whereas investment trusts are 'closed-ended'
'Open-ended' means units can be created or cancelled to match investor demand, while 'closed-ended' means there are a fixed number of shares, which means unlike funds, the price of investment trusts is affected by supply and demand.
Supply and demand 
Given the limited number of shares available, investors are subject to the laws of supply and demand. So, it's crucial you look at two very important numbers.
Net Asset Value (NAV) - The NAV is the value of all the assets owned by the investment trust, usually stated as a 'per share' figure. For example, if the holdings of an investment trust (minus any liabilities such as debt), are worth £10 million and there are five million shares in issue, the NAV per share is £2.

If the trust's assets increase in value, the NAV will grow, and vice versa. Growth in NAV over time is used to measure the performance of the manager.

Share Price – similar to buying any other share in a listed company, the share price is the actual price you pay or receive when you buy or sell.

But, unlike the NAV, it won't always track the value of the trust's underlying assets. Based on how investors view the trust, there might be more buyers than sellers, which pushes the share price up. Equally, there may be more sellers than buyers which would push the share price down.

Premium/Discount (%) 

The difference between the NAV and share price is referred to as the 'premium' or 'discount'.

If the share price is higher than the NAV, the trust is said to be trading at a 'premium'. This can be down to a number of factors. For example, the trust might be investing in assets or areas that are currently popular or perhaps the trust is run by a skilled manager.

The more common scenario is when the share price is lower than the NAV, which means the trust is trading at a discount to NAV. This could be down to a gloomy outlook for where the trust is invested or for more specific reasons such as weaker performance from the trust's manager. 

The table below shows the relationship between the two:

| | | | | | |
| --- | --- | --- | --- | --- | --- |
| Net Asset Value (NAV) | 100p | 100p | 100p | 100p | 100p |
| Share Price | 120p | 110p | 100p | 90p | 80p |
| Premium/Discount (%) | 20% | 10% | 0% | -10% | -20% |

The 'open-ended' nature of funds means they don't trade at discounts or premiums. When more investors want to buy units than sell, the fund manager can issue more to meet demand. If there are more sellers than buyers, they'll cancel units. This means the value of a fund's units always reflects the value of its underlying assets.

What about gearing?

Gearing means borrowing to invest and is a feature that separates investment trusts from other collective funds.

Investment trusts can borrow money quite flexibly, often on attractive terms. There are limits in place, though, which are reviewed on a regular basis by the manager and the board of directors.

This lever has its benefits, such as allowing managers to buy an exciting opportunity without having to sell another investment in the portfolio to raise money. At the same time, if managers have a positive market outlook, they might use it to invest more in holdings they already own.

Gearing is expressed as a ratio of the trust's debt-to-equity. For example, if a trust had borrowings (debt) of £100,000 and equity of £500,000, its gearing would be 20%.

Any returns made from gearing less the borrowing costs can be beneficial to shareholders. While it has the ability to increase profits, it can also magnify losses if performance is poor.

Editor's choice: our weekly email

Sign up to receive the week's top investment stories from Hargreaves Lansdown

Please correct the following errors before you continue:

Hargreaves Lansdown PLC group companies will usually send you further information by post and/or email about our products and services. If you would prefer not to receive this, please do let us know. We will not sell or trade your personal data.

What did you think of this article?
Important notes
This article isn't personal advice. If you're not sure whether an investment is right for you please seek advice. If you choose to invest the value of your investment will rise and fall, so you could get back less than you put in.
Editor's choice – our weekly email
Sign up to receive the week's top investment stories from Hargreaves Lansdown. Including:
Latest comment on economies and markets
Expert investment research
Financial planning tips
Sign up