Free investment and pension guides

What you need to know about investments and pensions
Whether you're new to funds, shares and pensions or an experienced investor looking to expand your knowledge, our free expert guides have the information you need - available to download or request by post.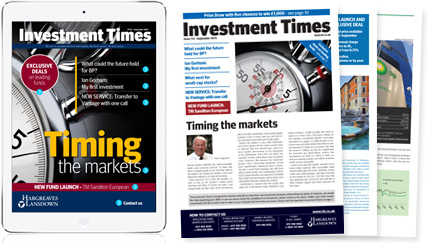 Insight and opinion from Peter Hargreaves, Mark Dampier and our award winning research team; with a new issue released every month.
Interactive Investment Times app for iPad - download the app now
Read the Investment Times online or request your copy by post
Investment guides
Pensions & retirement guides
Top 10 pension tips
Are you happy with the performance of your pension? Would you like to find out how to boost your retirement income? This simple, no nonsense guide suggests 10 ways in which you could improve your pension.

10 costly pension mistakes
Millions of Britons are making easily - avoided pension mistakes and potentially losing £thousands. Are you one of them? Find out what they are and how to avoid them with this four page guide.

Pensions Tax Relief
Discover how a £20,000 pension investment could cost as little as £11,000. This guide explains how it works and if you could benefit. Includes examples.
Foreign exchange & buying property abroad
Buying Property Abroad
Thinking about buying a property overseas? This guide, packed full of useful hints and tips, makes essential reading.

Sending Money Abroad
Find out how to save money when sending money abroad. Incudes tips from the experts, information on sending currency securely and how to make your money go further.

Retiring Abroad
Our straightforward guide will help ensure you've got everything covered when it comes to retiring abroad.
Advanced investing
Venture Capital Trusts (VCTs)
VCTs invest in some of the most dynamic and high growth companies therefore they are high risk. Find out more about VCTs and the tax relief on offer in this free guide.

Financial Spread Betting
If you're an experienced investor, Financial Spread Betting offers a low-cost way to trade a range of financial markets in rising or falling markets. Find out more in this jargon free guide.

Contracts for Difference (CFDs)
CFDs open a new way of trading for sophisticated investors. We explain, how to go 'long' or 'short', the range of financial markets available and the risks and rewards of margin trading.
Regular publications