Taking a flexible income: Drawdown vs lump sums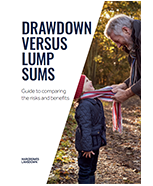 Guide to flexible income: Drawdown vs lump sums
Complete your details below to receive your free guide. This guide is not personal advice.
Verified by VeriSign
VeriSign has verified the rightful owner and operator of this web page. The seal verification also shows that this page has passed a daily malware scan.
Interested in taking a flexible income, but unsure which option to choose?
Our guide explains both options in plain English, including:
How each option works
The benefits and risks
How income withdrawals are taxed
The guide could help you to make your own informed decisions with confidence, but it is not personal advice on what you should do.
Drawdown and lump sum withdrawals are higher risk options than an annuity. Income is not secure and the value of your investments can go down as well as up so you could get back less than you invest. Tax rules can change and the value of any benefits will depend on individual circumstances.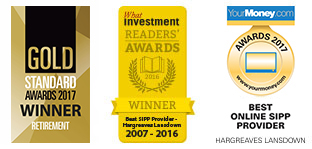 What you do with your pension is an important decision. We strongly recommend you understand your options and check your chosen option is suitable for your circumstances: take appropriate advice or guidance if you are at all unsure. The Government's free Pension Wise service can help. It provides impartial guidance face-to-face, online or by phone - more on Pension Wise. We offer a range of information to help you plan your own finances and personal financial advice if requested.