Investment trusts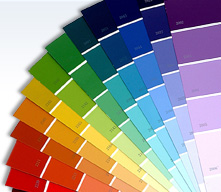 Search for a variety of investment trusts from leading companies including JP Morgan, Invesco and Aberdeen.

View investment trusts
Investment trusts are limited companies that invest in other shares or assets. Investors can buy investment trusts just like any other share. Find out more about investment trusts.
Why invest with Hargreaves Lansdown?
Low cost dealing
Buy and sell investment trusts online from just £5.95 per deal and never pay more than £11.95 per deal.
Wide investment choice
Choose from over 400 investment trusts listed on the London Stock Exchange, covering £90 billion of global assets.
Flexibility
Most investment trusts can be bought and held in a Vantage Fund & Share Account, as well as a Vantage ISA, Junior ISA or SIPP account, allowing you to shelter your investments from further tax. Remember, tax rules can change and the reliefs depend on your personal circumstances.
Instant access to information at the click of a mouse
Get access to prices and data for hundreds of investment trusts in seconds with our search tool.
Investment trusts might not be suitable for all investors; their value can fall as well as rise and neither the capital nor income is guaranteed. If you are unsure of their suitability please seek advice.

View investment trusts
Important information
Please remember that the value of investments, and any income from them, can fall as well as rise so you could get back less than you invest. If you are unsure of the suitability of your investment please seek advice.
Have a question about investment trusts?
Email us or call us on:
0117 900 9000
If you require advice please let us know and we shall put you in touch with a specialist adviser.
Want to save tax on your investment trusts?

Why not consider buying your investment trusts in the low-cost Vantage ISA or SIPP.