How the time poor
manage their wealth
Financial planning can be tough. Let us do the hard work for you
Important - The value of investments can fall as well as rise, so you could get back less than you invest, especially over the short term. The information shown is not personal advice, if you are unsure of the suitability of an investment for your circumstances please contact us for personal advice.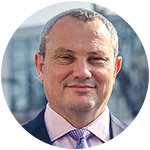 Bruce Pearce
Head of Advisory Services
Hinch your money

With internet sensations like Marie Kondo and Mrs Hinch, getting everything in order and tidy has never been more popular. Even if you've not heard of them, we can do the same for our finances.
The link between cleaning and finances might seem a stretch but tidy house, tidy mind. Is it not the same, if not more so, for our finances?
Spring clean your finances in five easy steps:
1. Dust everything off
Just like Marie Kondo's first step to gather your entire wardrobe on your bed to assess what you have, an adviser's first step is to do the same for your finances. It might have been a while since you've taken stock of everything you have – we're talking forgotten work pensions, premium bonds and NS&I accounts here.
If you've lost track of savings or investments, there are steps you can take to help you track them down. The government plans to give away forgotten money without the owner knowing, so getting it all together has never been more important.
How to avoid losing accounts:
Make it easy – it's far easier to keep on top of things if you don't have loads of pensions, investments and savings accounts in different places. Look through what you have, and see whether you can consolidate them to a single service, without losing any valuable benefits.
Let your loved ones know – draw up an assets register, outlining what you have, and where your accounts are held. You should keep this securely with your will so nothing goes missing after your death. You should also talk to your partner about savings and investments. Not only does this mean two of you will know where the money is, but you can then both be involved in the investment decisions that affect you both.
Review them regularly – give yourself time to go through your finances at least once a year, and update your assets register. It's not only a good way to keep track of what you have, it's also a useful time to review things like interest rates and investment performance.
Find out more about transferring to HL
2. Review what you've got
Even the best planned portfolios need to be reviewed regularly. It's about more than checking if your funds are performing well or not.
Your goals and financial needs may have shifted since you last looked at your portfolio – maybe you're close to retiring, your income has changed, or you've recently received an inheritance. Rebalancing your portfolio to make sure your needs, goals and risk appetite are aligned is an essential part of any review conducted by an adviser.
A shift in your circumstances or financial goals should mean a change in the level of risk you are taking in your portfolio. To avoid nasty surprises you should review your portfolio at least once a year.
3. Declutter
Kondo encourages you to only keep items that 'spark joy'. But I'm not sure the same should be said for your investments. Most people have emotional ties to some of the investments brought over the years. Perhaps it was the first one you ever bought or you worked for the company for years, and they probably trigger some a sense of nostalgia.
But the reality is some of them could be poor performers. Keep an eye on how your funds are performing and weed out any serial underperformers. Take an objective view to find out which ones are and consider getting rid of them. A financial adviser is an expert in being able to spot a poor performer, identify an opportunity and separate the wheat from the chaff.
If you're looking for new ideas, you can read our latest sector reviews or take a look at our favourite funds.
4. Don't procrastinate
Preparation, planning and strategy are all great when it comes to a spring clean so it's easier to get the job done. When it comes to financial planning, uncertainty can lead to indecision. Politics take over the headlines on a daily basis, but you can't change your long-term plans based on clickbait. You still need to take care of your money and financial planning.
If you planned to retire later this year, you're probably still going to. So don't be put off making decisions because of Brexit. Now could be the perfect time to talk to a friendly expert. In times like these it can be hard to know what strategy is right for your goals. An adviser will map it all out for you and see whether you're plan is 'doable' or not.
5. Make sure you're getting your money's worth
Too many people pay for services they don't need, like ongoing advice. Some advisers will only give you advice when they tie you in to an ongoing contract and an annual charge at the same time. It can be tough to see the value in paying every year for a review of a long term plan that shouldn't change much.
1% each year may not sound like much. But over time it could cost you thousands.
Chart showing impact of advice costs
Scroll across to see the full chart.
It's based on £100,000 invested over ten years, assumed growth at 5% each year and only takes into account ongoing advice costs. You might have other costs to add to that, like initial advice charges, platform, dealing and fund management fees.
We do it differently. The cost of one-off financial advice usually pays for itself many times over. You can choose to use our review service. But we'll never automatically tie you in.
---
Simon Young
HL client case study
After being an HL client for over 20 years, Mr Young reached a point in his financial life when he felt he needed to take stock and make sure he was on track to achieve everything he wanted in retirement. To do this, he decided to take financial advice from us in 2016.
As he took advice nearly three years ago, we wanted to check in to find out if the recommendations we gave him had stood the test of time.
Like lots of our clients, Mr Young reached a point where having strong strategy is essential.
"Although I would consider myself a confident investor, when I reached my 60s, I realised how dependant I would be on my investments to fund my retirement. As my father lived well into his 90s and I am currently in good health, I wanted to make sure I had an investment strategy which would last me 30 years or more."
Mr Young's motivation to review and amend his strategy also extended to helping his children to become financially stable. He told us, "I had already helped my two daughters get on the property ladder and I have buy to let properties myself. Although I had made these decisions myself, by reviewing my portfolio in context with my property investments I gained confidence that I had diversified my investments across asset classes to make sure I wasn't unduly over exposed to risk."
Find out more about financial advice
Was it really worth it?
Fast forward three years and Mr Young is happy to report that the advice he took is still paying off.
"When I took advice, my adviser [Paul Buckett] helped me see my portfolio in a different light. I was invested in a lot of different funds with a view to diversifying my portfolio but Paul explained my approach wasn't optimal and that fewer funds would still give me the diversification I needed without being quite so unwieldy. Overall, despite periods of economic uncertainty, my portfolio has been quite resilient and I'm generally pleased with its performance."
In terms of financial planning, Paul gave me confidence that the investment strategy that I had set out was appropriate and robust. That reassurance and comfort was one of the most important outcomes I wanted from the review and advice.
Beyond investments
After portfolio advice, Mr Young discussed inheritance tax with his adviser and describes a moment of truth.
"I had given inheritance some thought but I had a moment of truth when Paul outlined the potential inheritance tax liability my daughters would face should my wife and I pass away with my estate in its current form. Since then, I have been more mindful of inheritance tax planning regarding my equities and property portfolio."
Your guide to saving inheritance tax
Even though he is in a strong financial position, Mr Young's advice revealed some things he would have done with the benefit of hindsight. "I put my savings into a mixture of my SIPP and ISAs but after taking advice and if I had my time again, I'd probably put more into ISAs to get the double benefit of tax efficiency while invested and when drawing it down."
So, what's next for Mr Young?
"The advice I took three years ago is still relevant today, both in terms of the shape that my portfolio is in and the confidence I have managing it myself. I'm comfortable with everything for the time being, but I'll probably seek advice again when I'm around 75 or earlier if my circumstances or priorities change before then."
If, like Mr Young, you've reached a financial cross roads and you need to chat through your strategy, speak to our advisory helpdesk about taking financial advice.
They'll ask you about your current situation and what you need help with and put you in touch with an adviser who can help. When you speak to our helpdesk, no personal advice can be given but it's an essential step towards making sure you get the most out of our service.
---
Next – even the experts need an expert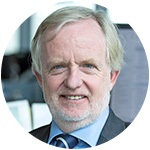 Mark Dampier
Research Director
You can be the best investor and make all the right decisions, but that doesn't mean you're always a great planner.
We've all heard the old adage – if you fail to plan, you're planning to fail. No matter what stage you're at, we all have to plan for our financial future. Whether it's managing your cash flows or growing your money to enjoy your retirement. And we all love it when a plan comes together.
Sometimes it can be tough to draw up a plan in the first place though, especially when it's for something way out into the future and can suck up hours of our time.
There's a skill to it, and if it's done well it can be life changing. If it isn't, the mistakes could be costly.
You might think you've got it all worked out, but have you ever asked yourself these questions and planned your finances around them?
What do I want from my money?
Am I just investing and saving 'just in case'?
Am I on track to achieve my goals?
What's my risk profile?
Have I invested in the right way?
Mark Dampier: "My financial health check was well worthwhile"

Even Mark Dampier, who heads up research at HL, is an ex-financial adviser and has been in financial services for 35 years admits he isn't a planner. And that's why he values financial advice.
I've got the investment side sussed, but I wanted an external opinion on my finances. Regulation is always changing and I don't have the time or the will to keep up with the complexities around pensions, tax and estate planning.
It's an adviser's job to keep their finger on the pulse and keep up to speed on rules and legislation.
I'm time poor, like most of us, and expected the process to drag on. But all I had to do was collect my bank and investment statements and have two meetings with my adviser.
My financial health check as I like to call it was well worthwhile. My adviser made a particularly complex matters straight forward."
There's more to us than letters after our name
Nobody knows everything about everything. But, like every good Mastermind contestant, we usually have one pretty strong specialist subject. Our advisers are experts in financial planning, so if that's not your specialist subject, we can help.
Your adviser will all have a long list of qualifications, but sometimes their greatest strength is being someone who listens to you, understands your objectives and can help map it all out into a logical plan.
So, whether it's getting towards crunch time near your retirement or you'd like to feel more financially stable in general, we could help.
---
Talk to us about taking advice
Advice isn't just for helping you choose investments. Advisers can help do the jobs you don't want to – think long-term planning and mapping your potential future expenses.
Let them take the admin off your hands.
You can do this by booking your call back with our advisory helpdesk. They'll find out more about your current situation, what you want to achieve, and if you could benefit from advice. No personal advice can be given by our helpdesk and there's no obligation to take advice if you don't feel it's right for you.