Five shares to watch in 2021
Investing in individual companies isn't right for everyone. Our five shares to watch are for people who understand the increased risks of investing in individual shares. If the company fails you risk losing your whole investment.
You should make sure you understand the companies you're investing in, their specific risks, and make sure any shares you own are held as part of a diversified portfolio.
Information correct as at 25 November 2020 unless otherwise stated.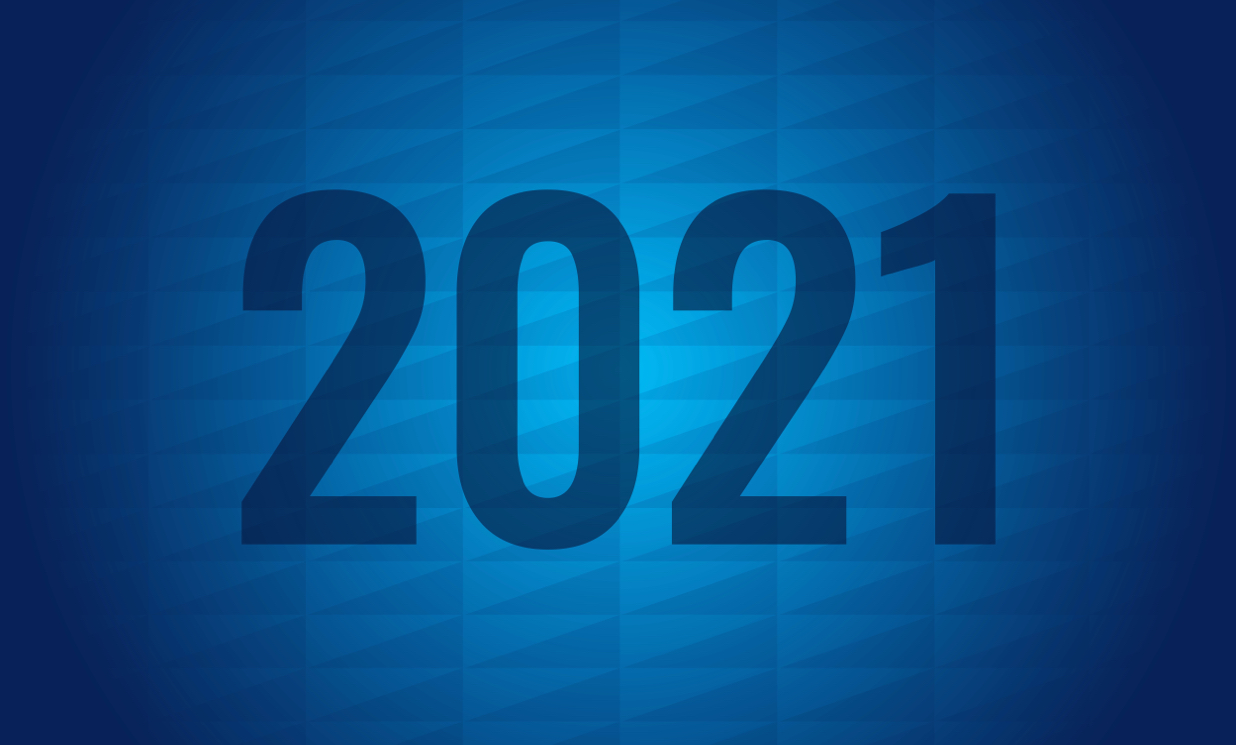 Important notes
This article isn't personal advice. If you're not sure whether an investment is right for you please seek advice. If you choose to invest the value of your investment will rise and fall, so you could get back less than you put in.
Nicholas Hyett, Equity Analyst
Each December we pick five shares worth watching in the year ahead. What with a pandemic, close fought US election and Brexit negotiations all dragging on to the end of the year it's been a particularly challenging task for 2021.
However, over the years we've developed a process that we think works, and this year is no exception. Once again, we've focused on what we believe are good, profitable companies at reasonable valuations.
In the long run we think that serves investors best.
This article isn't personal advice. If you're not sure if an investment is right for you please seek advice. All investments fall as well as rise in value, so you could get back less than you invest. Past performance should not be seen as a guide to the future.
Keep an eye on our shares to watch
Would you like to see how our picks get on in the year ahead?
Watchlists let you track investments without spending real money. Set one up to follow the performance of our shares to watch, create your own wishlists or copy the details of real holdings.
To follow these shares, tap the 'add to watchlist' button below the name of each pick. Then log in to your account to keep track online or with the HL mobile app.
CVS Group
Pets are for life, vets are too
Demand for pets soared during the pandemic. The RSPCA reported a 600% traffic increase on its dog fostering pages, while the price of cats rose 40% between July 2019 and July 2020. And, as the saying goes, 'pets are for life'.
Increased pet ownership is good news for businesses keeping pets in top condition – businesses like CVS Group, one of the UK's leading veterinary networks.
The group owns over 480 veterinary practices across the UK, Ireland and the Netherlands, three diagnostic laboratories and seven pet crematoria. They're supported by the rapidly growing Animed online veterinary pharmacy.
BREAKDOWN OF CVS GROUP REVENUE
Source: CVS Group 2020 Annual Report. Percentages may not total 100% due to rounding.
Since listing in 2008 earnings per share have risen by 13.4% a year, fuelled by the acquisition of small independent vet practices. Keeping acquisitions small limits the risk of each individual deal, and new practices get maximum benefit from the wider group's buying power.
Acquisitions remain key, especially in the more fragmented Irish and Dutch markets. The group's also open to entering new geographies; and with less competition in Europe, deals on the continent are cheaper. A modest net debt to cash profit (EBITDA) ratio of 1.1 provides the necessary firepower for deals.
However, attention on organic profit growth has increased. We think that's a major positive.
Better integration allows costs to be streamlined, boosting profits. Effectively cross-selling services like Animed and the crematoria could boost sales at minimal cost. The 415,000-member Healthy Pet Club, which provides services and discounts to subscribers, should help on that front. Animed in particular benefits from scale – with last year's 37.8% increase in sales translating into a 50% increase in profits.
For all CVS's positives, it has one major weakness. The company relies on a ready supply of highly skilled professionals, and at times the supply has been anything but ready. The group's struggled to recruit staff in the past, and subsequent wage increases hit profit growth and the share price hard. While CVS has taken steps to mitigate that risk, it remains an industry wide challenge.
At 25.3 times earnings the PE ratio is high, but in the long run we think CVS has a lot to offer. Short-term lockdown tailwinds should play into longer run cross-selling and acquisition opportunities.
Diageo
Just the tipple to celebrate the pandemic's end
Diageo is one of the world's leading distillers, with a speciality in top and middle shelf liquor. Brands include Johnny Walker, Smirnoff, Gordon's, Captain Morgan's, Baileys and (somewhat idiosyncratically) Guinness.
Sales took a hit during lockdowns, but revenue's expected to recover fairly smoothly as society normalises.
Premium spirits are an attractive market because it's very difficult for new entrants to muscle in. It takes significant upfront investment to build a brand and whisky in particular takes years to age in a barrel. Potential competitors have to buy and invest in an existing brand, or be happy waiting a long time for their investment to pay off.
The fundamental economics of the business have allowed Diageo to build a formidable track record. Operating margins were above 25% every year in the decade leading up to 2020. The group's return on equity, which is a measure of how efficiently Diageo has deployed investors' money is also strong and was 34.5% in 2019.
Source: Refinitiv Eikon, 27/11/20. e – estimated
As you'll notice from the graph above, 2020 wasn't kind to Diageo. Bars closed around the world and despite a bit of a home cocktail boom, sales still fell 8.4% in the year ending 30 June. Underlying operating profit fell further though, dropping 14.4%. This is because Diageo is operationally geared: the costs of running a distillery are largely fixed, so when sales fall profits can quickly start to drain away. But, the opposite is also true, which means when sales are flying it can be a very profitable system.
The recent challenges mean net debt is now equivalent to 3.3 times underlying cash profits (EBITDA) - above the target range of 2.5 – 3.0 times. To help bring debt down Diageo has paused its share buyback scheme, a good decision in the long term we think.
Ultimately, we think Diageo and its formidable stable of brands are resilient enough to withstand further disruption, while well positioned to enjoy an economic recovery. The market's prepared to pay a premium price for this quality though, and the shares trade on a forward PE of 24.8. We think Diageo's resilience could be worth paying for even with the modest prospective yield of 2.4%. Remember that yields are variable and are not a reliable indicator of future income.
Facebook
The year advertising went full digital native
This is the first FAANG tech stock to feature in five shares to watch. So why now?
Facebook is an advertising business, with this accounting for 98.5% of sales in 2019. Unsurprisingly, global ad spend has shrunk as the world struggled with the economic fallout of coronavirus. Some analysts think spending will fall at least 7.4% this year.
You wouldn't know that from Facebook's results.
Sales over the peak lockdown period rose 10%, and have gathered pace since then. Facebook's revenue has proven resilient, and we think digital platforms will command a higher share of total spend as advertising ramps back up. That sets the stage for a strong 2021.
Facebook has all the tools to take advantage of the bump. A monthly user base of 3.2bn across all brands, highly targeted advertising and easily measured performance creates a powerful resource for advertisers.
Facebook itself currently accounts for the bulk of revenue, but the group's making strides in monetising Instagram, WhatsApp and Messenger too. Facebook and Instagram Shops are a particular area to watch. Given the huge numbers of users, even modest increases in average revenue per user can be significant at the bottom line.
FACEBOOK MONTHLY ACTIVE USERS (BILLIONS)
Source: Facebook
New products and ever-increasing scale don't come cheap – and capital investment has spiked from under $2bn in 2014 to over $15bn today. Most of that's going on data centres, servers and network infrastructure – creating barriers for those after a piece of Facebook's pie. Even with those extra costs, the group churned out $20bn in free cash last year.
But Facebook doesn't have everything its own way. Political and regulatory pressure is mounting, with criticism of the way it targets adverts and the content users post. It's currently facing anti-competition lawsuits, and a worst-case scenario could see Facebook broken up into its separate social media businesses. Facebook will want to avoid this at all costs, but if this happens it would leave shareholders with shares in smaller, but still great, businesses in our view.
Ongoing pressures will cause headaches, but are unlikely to be existential.
Historically US tech giants have traded on giant valuations. However, Facebook's PE ratio of 26.9 is below its long-term average, and looks quite reasonable given the growth potential on offer. Subtract a $55.6bn cash pile and you could argue the business's real rating is even lower. Even with increased regulatory risk, we think that makes Facebook worth a look.
Ibstock
Another bite at the brick
This is the first time we've ever rolled over one of our five shares to watch.
Brick and concrete product manufacturer, Ibstock, hasn't had the 2020 we'd hoped. Lockdowns in the UK saw the housebuilding and construction sectors grind to halt, and sales fell 36% in the first half. Given the relatively fixed cost base profits suffered even more.
However, the process can work in reverse too. And we think the group could emerge well from the pandemic.
In the depths of the crisis Ibstock took steps to reduce expenses – trimming £20m off the 2021 cost base through job losses and closing some poor performing plants. Recent sales figures have shown a sharp recovery – with September and October sales volumes running at 90% of last year. Recovering sales on a lower cost base would be good news for profits.
The pandemic has left scars though. Net debt rose from £85m at the start of the year to £103m in June. Management expect to shrink that by the year end, but debt reduction could eat up surplus cash in the short term. Analysts are nonetheless forecasting a dividend yield of 3.0% over the next 12 months. Remember that yields are variable and are not a reliable indicator of future income.
We think Ibstock has more to offer over time. In particular it should benefit from government plans to spend billions on housing and infrastructure.
The threat of high levels of unemployment means there's a risk house prices fall next year. However, as a supplier into the sector, Ibstock is more sensitive to housing volumes than prices. While the government might be willing to let house prices soften, we think building volumes should keep ticking over.
TOTAL NEW BUILD COMPLETIONS IN ENGLAND (JULY-JUNE)
Source: Ministry of Housing, Communities and Local Government
Infrastructure spending is also good news for the growing concrete business. The division performed better than bricks over the lockdown – helped by greater exposure to infrastructure where construction activity continued. Concrete accounted for a modest 26.6% of revenues and 13.8% of profits in 2019. But in a fragmented industry it's a strong player that should have room to grow.
Ultimately, an investment in Ibstock is a vote of confidence in the UK economy. Relatively little exposure to house prices helps moderate the downside, while government support presents growth opportunities. Hopefully 2021 can deliver what 2020 failed to but of course there are no guarantees.
Tesco
Strong foundation for online to deliver
With almost 3,800 stores in the UK and Ireland, Tesco is a retail titan. But when you're big, growth becomes a challenge.
Tesco's answer is online shopping. That footprint puts it in a strong position to capitalise on the long-term digital shift sparked by coronavirus. 25 UK urban fulfilment centres are expected to open in the next three years, and online capacity is set to double to 3.0m delivery slots a week.
This opportunity sits on top of an already thriving store business. The pandemic hasn't done anything to deflate its dominant market share.
GREAT BRITAIN SUPERMARKET SHARE
Source: Kantar, accessed 25.11.20
Tesco recently completed a plan to rebuild operating margins, up from 1.8% in 2016 to 4.6% in 2020. The other aspect of the corporate tidy-up includes selling less compelling parts of the business, in Poland and Asia. This doesn't just provide sturdier foundations, the sale of the Thai and Malaysian business equates to a cool £8.2bn of cash. About £5bn of that will come back to shareholders as a capital return via special dividend.
That brings us to Tesco's yield. It's a market-beating 3.9%. That's higher than it has been for most of the last 5 years. Remember though, no dividend is guaranteed and yields are not a reliable indicator of future income.
An improved pricing proposition is helping Tesco poach customers back from Aldi too. But pricing pressure remains an industry-wide issue. Consumers always want more for less, and the recent sale of Asda raises the possibility of another margin-diluting price war. Coronavirus has also dented margins, including hiring 45,000 extra members of staff at the peak of the crisis (16,000 are now permanent). Don't expect rocket-fuelled profit this year, operating profits are expected to be 25.3% lower.
Change brings execution risk too, especially as a new CEO was welcomed in October 2020. We'd like Ken Murphy to set out his strategy sooner rather than later.
But when all's said and done, Tesco's primed to make the most of the shift to online, while the store businesses keep simmering away. Reliability is something of a rarity in today's stock markets, and with a PE ratio of 13.7 that makes Tesco stand out.
HL's non-executive Chair is also a non-executive director at Tesco.
This article is not personal advice or a recommendation to buy, sell or hold any investment. If investors are not sure of the suitability of an investment for their circumstances, they should seek advice. No view is given on the present or future value or price of any investment, and investors should form their own view on any proposed investment. Unless otherwise stated estimates, including prospective yields, are a consensus of analyst forecasts provided by Refinitiv.
These estimates are not a reliable indicator of future performance. Yields are variable and not guaranteed. Past performance is not a guide to the future and investments rise and fall in value so investors could make a loss.
This article has not been prepared in accordance with legal requirements designed to promote the independence of investment research and is considered a marketing communication. Non-independent research is not subject to FCA rules prohibiting dealing ahead of research, however HL has put controls in place (including dealing restrictions, physical and information barriers) to manage potential conflicts of interest presented by such dealing.
Please see our full non-independent research disclosure for more information.
Important notes
This article isn't personal advice. If you're not sure whether an investment is right for you please seek advice. If you choose to invest the value of your investment will rise and fall, so you could get back less than you put in.