Five shares to watch in 2022
We reveal our stock ideas for the year ahead.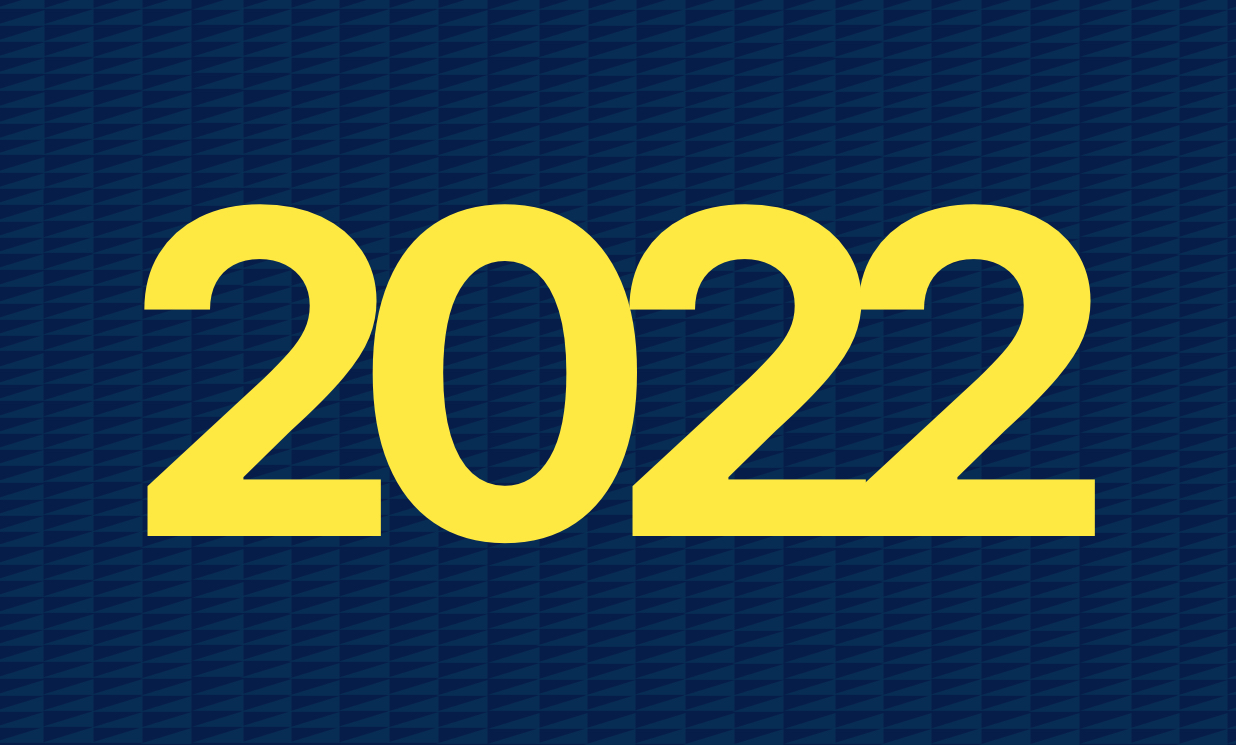 Important notes
This article isn't personal advice. If you're not sure if an investment is right for you, ask for advice. All investments and any income they produce can fall as well as rise in value, so you could get back less than you invest.
Sophie Lund-Yates, Equity Analyst
A lot of us can't quite believe 2022 is already upon us. With the last year marred by ongoing restrictions, it can feel like a lot is still up in the air.
While some uncertainty still lingers, we think the stage is set for 2022 to be a year of continued recovery – especially for certain companies. Life is definitely different these days, but that doesn't mean hope is lost where the market's concerned. Fortune favours the bold, and we think these five companies could be worthy of attention in the coming year.
Please remember share prices can go down as well as up, and there's always a risk you could get back less than you invest. This article is not a recommendation to buy, sell, or hold any particular investment. If you're ever unsure if an investment is right for you, please seek advice. All yields are variable, not guaranteed and are not a reliable indicator of future income. Past performance is not a guide to the future.
Investing in individual companies isn't right for everyone – it's higher risk as your investment is dependent on the fate of that company. If a company fails, you risk losing your whole investment. You should make sure you understand the companies you're investing in, their specific risks, and make sure any shares you own are held as part of a diversified portfolio.
Information correct as at 19 November 2021 unless otherwise stated.
Keep an eye on our shares to watch
Would you like to see how our picks get on in the year ahead?
Watchlists let you track investments without spending real money. Set one up to follow the performance of our shares to watch, create your own wishlists or copy the details of real holdings.
To follow these shares, tap the 'add to watchlist' button below the name of each pick. Then log in to your account to keep track online or with the HL mobile app.
Anglo American
Diversified commodities
Anglo American sits in the big mining leagues. And the thing we like about miners is that while fixed costs are high, once they're covered, a high proportion of every piece of revenue can drop through to profit.
But why Anglo?
It's built a diversified portfolio - income streams range from iron ore, copper, and platinum through to diamonds with its controlling stake in De Beers Group.
ANGLO AMERICAN H1 REVENUE
Source: Anglo American 2021 Half Year Results
Miners are cyclical businesses, meaning when economies run hot, the demand for the commodities they produce ramps up. It takes a lot of iron ore to build a skyscraper. As economies have started to reopen, several key commodity prices ballooned. Rises in iron, rhodium and copper all fed into record profits at Anglo's half year mark.
If prices remain elevated into 2022, Anglo's profits should reap the benefits. But as we know, what goes up can come down, and we've already seen iron ore prices return to pre-pandemic levels. In times of a severe downturn, the high fixed costs that help boost performance in the good times, have the opposite effect and profits can fall faster than revenues. Having a diversified income stream helps with this because profits are less reliant on any one group of metals.
Platinum group metals, copper, diamonds, nickel and manganese are all 'consumer driven' commodities, feeding into products from handheld electronics and cutlery through to electric cars. Consumer spending tends to be more resilient than state level infrastructure when economies slow down too. The group's also getting rid of its thermal coal assets, reducing cyclicality, and boosting ESG credentials.
Rising inflation is dominating headlines, and if it's here to stay miners could be worth attention. The prices of the goods they sell should rise in line with inflation.
Anglo's used its recently inflated profits to strengthen the balance sheet, adding some weight to the healthy prospective yield of 6.6%. As does the policy of returning 40% of profits to shareholders. Remember no dividend is ever guaranteed.
Overall, we think miners will be an interesting sector in 2022, and Anglo's varied income streams make it stand out in our opinion.
The Switch Your Money On podcast from Hargreaves Lansdown
Listen to Sophie Lund-Yates discuss these share ideas using the Spotify player, or open with your preferred podcast app using the buttons below.
This podcast isn't personal advice. If you're not sure what's right for you seek advice. Investments rise and fall in value, so investors could make a loss.
Lloyds Banking Group
Time to rethink a classic?
Interest rates are expected to rise in the coming months. Higher rates benefit banks, since they earn money by lending it out at higher rates than they pay on deposits.
The economic outlook is looking better too, which is good news for financial companies. The spritely conditions mean Lloyds released provisions put aside at the start of the pandemic in case people couldn't repay their loans. That helped pre-tax profits rise by £1bn to £2.2bn in the third quarter.
But provision releases aren't a long-term profit driver. It's important to look at the underlying story.
Lloyds relies on traditional lending more than other banks. Rising interest rates would be better news than for those with more alternative sources of income. Although keep in mind if interest rates stay lower than expected, it will keep a lid on Lloyds' growth.
Source: Year-to-date income figures from third quarter 2021 results
The group also has one of the UK's largest bank branch networks. That's an opportunity for cost savings if it decides to close further branches. And in the meantime, being one of the last men standing on the high street has competitive advantages.
Lloyds also has an impressively low cost:income ratio, making it more resilient in tough times. Cost savings are being achieved through increased digital services – which are also another area of future growth as more people shift to online banking. As is an increased focus on business banking, with a focus on small and medium business clients.
Banks must hold uninvested capital in proportion to their assets. The minimum is set by regulators and acts as a safety net for customers, and is shown by the CET1 ratio. Lloyds' stands at 17.2% - miles ahead of the 12.5% minimum set by the board.
That's too much excess capital sitting around not doing anything, and means we expect the bank to increase lending, make an acquisition or increase shareholder returns in the near future. It adds weight to the prospective yield of 4.7%, but remember no dividend's ever guaranteed.
We think Lloyds is more interesting now than it's been for a while. Spades of excess capital, possible interest rate rises and opportunities for growth are a tempting cocktail. But remember if interest rates remain low, Lloyds will likely struggle to improve profitability.
Polar Capital Holdings
An alternative for tech bulls
Polar Capital Holdings is a fund management group listed on the Alternative Investment Market. As of the end of September 2021 the group had £23.4bn of assets under management (AuM) across 30 funds and 3 investment trusts. That puts it at the smaller end of the market.
Normally we'd say asset management is an industry where size really matters. However, Polar Capital has healthy operating profit margins of around 35% because of its focus on "thematic investing". Its funds are specialists, looking to capitalise on broad trends within the wider economy and are able to charge higher fees.
The group has particular expertise in Technology and Healthcare, which account for 49% and 14% of AuM respectively. That has served it well in recent years. Not only has tech as a sector performed well, but Polar's funds have also outperformed.
TECHNOLOGY AS A PERCENTAGE OF THE LEGAL & GENERAL US STOCK MARKET INDEX
Source: Lipper, 31/10/2011 to 1/11/2021
We see Polar Capital as a way to participate in the tech boom, while reducing some of the stock-specific risks. On the other hand, investing in asset managers rather than the funds themselves is a leveraged play on asset price growth.
Rising interest in technology funds coupled with rising share prices does wonders for AuM. Fees are charged as a percentage of AuM and fixed administrative costs mean revenue growth feeds quickly through to higher profits. Cash conversion is strong and a large proportion of this is paid back out to shareholders with a dividend yield of 5.4% - although remember that this isn't guaranteed.
There are risks to this approach though. The virtuous circle of rising share prices and increasing inflows can quickly reverse. Polar's heavy reliance on the technology sector means a change of sentiment or rising interest rates would be very painful.
To mitigate this risk, management's been snapping up smaller boutique investment managers with expertise in other areas like value investing. Meanwhile a sizeable proportion of the group's cost is made up of performance related pay for fund managers – providing flexibility in bad times. Nonetheless a chill in the tech sector and prolonged underperformance are both real risks and shouldn't be underestimated.
As things stand, we think the group should be able to support meaningful shareholder returns, and over the longer term we believe expertise in technology is a real strength.
Smith & Nephew
Recovery hinges on return to normality
Smith & Nephew is a medical device maker with the potential to mount an impressive recovery in the year ahead.
The group operates through three segments – Orthopaedics, offering hip and knee replacements, Sports Medicine, a soft tissue repair business, and Wound Management, providing materials to manage injuries and prevent infection. All three were stifled by the pandemic as elective surgeries plummeted and long-term care facilities closed to new patients.
While Smith & Nephew's been struggling against supply chain headwinds, things are starting to normalise. In particular we think there's significant opportunity in the group's Sports Medicine and Orthopaedics businesses. Both were hit by delays from the pandemic.
HIP & KNEE REPLACEMENTS
Scroll across to see full chart.
Source: National Joint Registry
But demand hasn't gone away, operations have just been delayed – setting the stage for a very strong recovery. And Smith & Nephew will be meeting this wave of demand with a much more efficient business.
High fixed costs meant lower revenue last year weighed on profits. That pushed the group to embark on a restructuring effort designed to lower its overall cost base, optimising the manufacturing network and outsourcing warehousing and distribution. The project will cost around $350m, but save the group $200m per year by 2025.
This was part of the reason operating margins in the first half were 9.2%, compared to 16.9% pre-pandemic. However, excluding restructuring costs and a handful of other one-off expenses, margins were 17.6%.
If it weren't for supply chain issues and the Delta variant's impact, Smith & Nephew would be rolling into 2022 with a budding recovery. But alas the group is expecting underlying margins to be a tepid 18-19%. Coupled with a modest 2.3% dividend yield, the market isn't overly excited. That's reflected with the group's P/E ratio of 18.9, roughly in line with the long-term average.
We think this valuation doesn't adequately capture the opportunity ahead.
If the pandemic continues to recede in 2022, the backlog of elective surgeries postponed in 2020 will flood the market. Smith & Nephew, with its new leaner cost base, is in a strong spot to capitalise. The group's also got a relatively strong balance sheet, with net debt roughly 2 times last year's cash profits. So there's some breathing room if the group needs to weather another difficult year.
Tate & Lyle
A sweeter future?
Golden syrup, sugar and treacle mean Tate & Lyle is a household name. Except Tate & Lyle plc doesn't own any of those brands any more. Instead, it's focused on ingredients like sweeteners and thickeners as well as some larger bulk commodity businesses.
2021 results showed underlying profit growth of just 1% and operating margins have been stagnant at 11-12% for the best part of a decade. This kind of anaemic growth wouldn't normally earn a place in the Five Shares to Watch. However, we think Tate & Lyle could be in a position to deliver something sweeter in future.
Last July the group announced plans to sell a controlling stake in its North and South American Primary Products business for £0.9bn. This is easily the least profitable part of the business, with margins of 9.4% compared to 18.3% in Food & Beverage Solutions and 36.8% in Sucralose.
Strip the soon to be disposed of business out of results, and suddenly you have a very different business. Operating profits grew 18% in the first half of the current financial year, with a 14.8% operating margin. Pandemic related rebounds will have helped, but it's still an impressive result.
The sale is expected to complete in early 2022, although is subject to certain outstanding approvals. If it does complete management's plan to return £500m as a special dividend, that would be on top of a dividend yield over the next 12 months of 4.4% and a progressive dividend policy going forwards. The remainder will be used to strengthen the balance sheet – leaving the group with minimal net debt.
This should give the group firepower to invest in its remaining businesses – many of which stand to benefit from global health trends. Management are targeting organic revenue growth in the mid-single digits for the five years after completion and operating margin growth of 0.5-1 percentage points a year. Those are ambitious targets, but if delivered make the current PE ratio of 13.1 look attractive.
ESTIMATED SIZE OF THE SUGAR SUBSTITUTES MARKET
Source: Fortune Business Insights, 10/05/2021
Recovery stocks are risky – and this is no exception. However, following the disposal we think management will be firmly focused on the most attractive parts of the business. Businesses with some structural growth drivers behind them.
This article is not personal advice or a recommendation to buy, sell or hold any investment. If investors are not sure of the suitability of an investment for their circumstances, they should seek advice. No view is given on the present or future value or price of any investment, and investors should form their own view on any proposed investment. Unless otherwise stated estimates, including prospective yields, are a consensus of analyst forecasts provided by Refinitiv.
These estimates are not a reliable indicator of future performance. Yields are variable and not guaranteed. Past performance is not a guide to the future and investments rise and fall in value so investors could make a loss.
This article has not been prepared in accordance with legal requirements designed to promote the independence of investment research and is considered a marketing communication. Non-independent research is not subject to FCA rules prohibiting dealing ahead of research, however HL has put controls in place (including dealing restrictions, physical and information barriers) to manage potential conflicts of interest presented by such dealing.
Please see our full non-independent research disclosure for more information.
Important notes
This article isn't personal advice. If you're not sure if an investment is right for you, ask for advice. All investments and any income they produce can fall as well as rise in value, so you could get back less than you invest.