Five shares for a Stocks and Shares ISA 2022
We look at five shares to consider for a Stocks and Shares ISA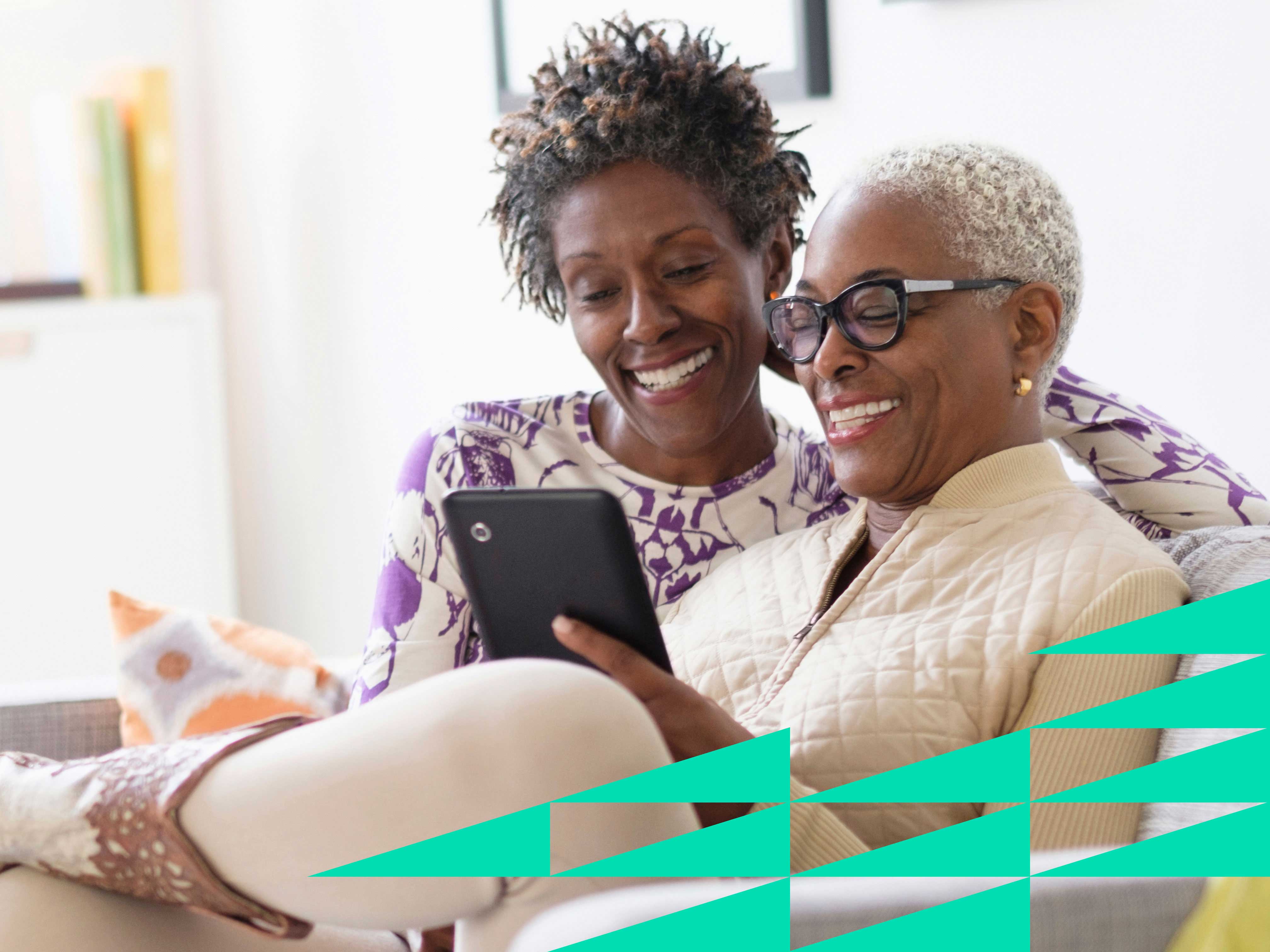 Important notes
This isn't personal advice. If you're not sure whether an investment is right for you please seek advice. If you choose to invest the value of your investments will rise and fall, so you could get back less than you put in. Past performance isn't a guide to the future.
Sophie Lund-Yates, Equity Analyst
Investors should make the most of tax saving tools. Lower tax means higher returns. A Stocks and Shares ISA offers investors the chance to shelter up to £20,000 every year from income and capital gains tax.
We know that long-term investing has historically beaten the returns you can achieve from cash savings. That's one reason to consider a Stocks and Shares ISA, instead of a cash account. Of course, investing does come with risks and you could get back less than you invest.
Here we'll take a look at five stocks we think could offer potential for ISA investments. We've paid attention to those more likely to provide income, although no dividend is ever guaranteed. And given rising interest rates mean the market demands more from investments, we've also added some names we think have the potential to grow over the long term. We're mindful that there's plenty of uncertainty around at the moment, so keep in mind unlike cash all investments can go down as well as up in value.
This isn't personal advice or a recommendation to invest. Tax rules can change, and the benefits will depend on your circumstances.
Investing in individual companies isn't right for everyone – it's higher risk as your investment is dependent on the fate of that company. If a company fails, you risk losing your whole investment. You should make sure you understand the companies you're investing in, their specific risks, and make sure any shares you own are held as part of a diversified portfolio. If you're not sure if an investment is right for you, please ask for financial advice.
Information correct as at 1 March 2022 unless otherwise stated. Yields are variable and not guaranteed. Keep in mind key figures shouldn't be looked at on their own – it's important to understand the big picture.
Keep an eye on these ISA share ideas
Would you like to see how our picks get on?
Watchlists let you track investments without spending real money. Set one up to follow the performance of our shares to watch, create your own watchlists or copy the details of real holdings.
To follow these shares, tap the 'add to watchlist' button below the name of each pick. Then log in to your account to keep track online or with the HL mobile app.
Lloyds Banking Group
Time to rethink a classic?
You may recognise Lloyds from our Five Shares to Watch list. The reasons we chose it still ring true.
Interest rates have risen recently. Higher rates benefit banks, since they earn money by lending it out at higher rates than they pay on deposits.
The economic outlook is looking better too, which is good news for financial companies. The spritely conditions mean Lloyds released provisions put aside at the start of the pandemic in case people couldn't repay their loans. That helped full year underlying profit rise to £8bn from £2.2bn in 2020.
But it's important to look at the underlying story.
Lloyds relies on traditional lending more than other banks. Rising interest rates would be better news than for those with more alternative sources of income. We should also note that because Lloyds' fortunes are closely tied to the wider UK economy, the ongoing Ukraine crisis is likely to cause short-term ups and downs in the market's valuation of Lloyds.
The group also has the UK's largest bank branch network. That's an opportunity for cost savings if it decides to close further branches. And in the meantime, being one of the last men standing on the high street has competitive advantages.
Lloyds also has an impressively low cost:income ratio, making it more resilient in tough times. Cost savings are being achieved through increased digital services – which are also another area of future growth as more people shift to online banking.
Banks must hold uninvested capital in proportion to their assets. The minimum is set by regulators and acts as a safety net for customers, and is shown by the CET1 ratio – a ratio which shows the level of a bank's capitalisation. Lloyds' stands at 16.3% - miles ahead of the 12.5% minimum set by the board.
That's too much excess capital sitting around not doing anything, and is behind the group's increased shareholder returns. It adds weight to the prospective yield of 5.4%, but remember no dividend's ever guaranteed.
Lloyds dividend per share (pence)
Source: Refinitiv 28/02/2022. *Estimated figure.
We also wonder if the group will make any further acquisitions, especially in support of its new £4.0bn strategy. The majority of which is going toward increasing its Wealth Management offerings, across asset management, general insurance and pensions businesses. This would help the group rely less on interest rates, but it's very early days.
We think Lloyds is more interesting now than it's been for a while. Spades of excess capital, possible interest rate rises and opportunities for growth are a tempting cocktail. But remember if interest rates remain low, Lloyds will likely struggle to improve profitability.
Microsoft
Head in the clouds
There aren't many businesses that can say they make software the world doesn't know how to live without.
Those traditional software sales are a cash cow, since each new customer costs basically nothing and a high proportion of revenue drops through to cash. That's why Microsoft has annual operating margins of 41.6%.
But that's not what we're most excited about. While core business simmers away, Microsoft's cloud computing business is taking off. With quarterly revenue of $18.3bn, this area of the business is no small fry. But new working from home cultures, plus businesses looking for efficiency in the wake of rising costs, means cloud has a lot of growth potential.
Microsoft is one of only a handful of tech companies that returns some of its impressive $72.1bn net cash to shareholders. The prospective yield of 1.0% isn't exactly huge, but it's better than nothing.
Breakdown of Microsoft's net cash position ($bn)
Source: Microsoft 2021 full year results
The impending acquisition of Call of Duty maker, Activision Blizzard, marks an expedited effort to grow gaming revenues. We're supportive of this plan and it should feed well into existing subscription-based revenue from Xbox's Game Pass.
The sentiment towards high growth tech names has become more negative recently, because of rising inflation. That resulted in some valuations being reassessed. Microsoft hasn't suffered too badly, but any deeper knocks to growth stocks' popularity would likely hurt.
Ultimately, we seriously admire Microsoft's current market position and possibility for growth. We view the current price to earnings ratio of 28.7 as undemanding. Keep in mind, shorter-term ups and downs are more likely than usual for now.
Royal Mail
Hoping to deliver a strategy shift
The pandemic accelerated existing letter volumes to decline, which created obvious problems for Royal Mail.
But we're supportive of the group's position. Parcel volumes have gone through the roof, and elevated demand is expected to be permanent. Royal Mail's enormous existing network and brand means it has a good chance at growing parcel market share, and offsetting letter declines.
But what's been especially impressive is improvements in costs and operating efficiency. In the first half Royal Mail was able to increase volumes while boosting operating margins to 6.7%. That's no accident, reflecting significant restructuring work as well as increased investment. This came as the group was able to strike an agreement with its previously immovable unions. This paves the way for Royal Mail to achieve 70% automation in the next couple of years. Although we can't rule out roadblocks in the future.
Royal Mail also has a strong international parcels business in the form of GLS. This has grown rapidly and is a real asset in our view. We suspect the group will look to grow this area of the business through efficient bolt-on acquisitions as it has done in the past.
Royal Mail group revenue split
Source: Royal Mail 2021 full year results
That brings us to how Royal Mail prioritises its spending. Mergers and acquisitions are up there, as is further investment. But the group's also committed to a "progressive" ordinary dividend. As it stands, we view next year's expectation of a 20p dividend as conservative, which means it should be sustainable, and feeds into a prospective yield of 6.4%, which is of real note. Of course no dividend is ever guaranteed.
Wage increases have a big effect on the bottom line. We'll have to wait until April to know what the latest pay agreement with the unions will mean. Some estimates suggest a 1% increase in pay equates to a 6% hit to operating profit – but the plan is to offset this with increased productivity.
Royal Mail is in a state of flux. The biggest risk is that unions halt progress. But we feel the price to earnings ratio of 6.0 is unduly low given the potential opportunity. Please remember, all investments can go down as well as up in value so you may not get back what you invest.
Smith & Nephew
No weak knees here
Also featured in our five shares to watch for 2022, Smith & Nephew is a medical device maker. The group operates through three divisions—Orthopaedics, offering hip and knee replacements, Sports Medicine, a soft tissue repair business, and Wound Management, providing materials to manage injuries and prevent infection. All three were stunted by the pandemic as elective surgeries plummeted and long-term care facilities closed to new patients.
That halt in demand wasn't permanent though. All of the knee and hip replacements, and other elective surgeries still need doing, they've just been delayed. That should offer a strong tailwind for Smith & Nephew over the next few years.
The hard times brought on by the pandemic meant management was forced to trim the fat from the business, leaving behind a leaner operation with a much lower cost base. This included things like optimising the manufacturing network and outsourcing warehousing and distribution. Crucially, none of these changes should hinder capacity, leaving room for margin improvement as the group ramps up to meet post-pandemic demand.
Hip and knee replacements
Source: National Joint Registry
We've already started to see the green shoots emerge. Revenue for Sports Medicine and Wound Management is above pre-pandemic levels. Operating margins are on the rise, nearly doubled to 11.4% - though that's still below the pre-pandemic level of 15.8%. However, excluding the impact of restructuring costs and a handful of other one-off expenses, trading profit margins were 18% last year. That's expected to climb to at least 21% over the next two years.
Supply chain headwinds threaten to upset the apple cart, though. This is particularly true in Orthopaedics where the bulk of the group's revenue comes from. So far, it's kept a lid on the group's budding recovery and kept the market from getting overly excited.
Shares change hands for 18 times forecast earnings—a hair above the 10-year average. But this could change if it can protect its new lower cost base as demand for surgeries returns. And the 2.3% prospective dividend sweetens the deal somewhat, but remember dividends are never guaranteed.
United Utilities
Why boring is exciting
You'd be forgiven for thinking we could be a bit more adventurous than a water company. But we think utilities give plenty of reasons to get excited.
The first, and biggest, one is a reliable source of revenue. It doesn't matter what the economy does, people need water. United Utilities delivers essential water and wastewater services for household and business customers across the North West, maintaining and operating thousands of kilometres of pipes and hundreds of treatment works in the process.
Yearly revenues are in the region of £2.0bn and are expected to rise by low-single-digit percentages for the next few years. With prices set by the regulator and reviewed every five years, utilities' earnings have tended to be stable and predictable. Heady growth stock UU is not. But that all feeds into the group's biggest attraction: its prospective yield of 4.5%. This looks well covered by earnings, but remember no dividend is ever guaranteed.
United Utilities total return
Past performance is not a guide to the future. Source: Refinitiv 25/02/2022
Inflation is a double-edged sword. On one hand, UU can raise its prices in line with inflation, which acts as a hedge. However, if high inflation isn't temporary as we predict, UU's debt pile could become problematic.
Our concern comes from its inflation-linked debt, meaning the cost to service it rises alongside the Retail Price Index. The first half of the year saw finance costs rise by £51m as a result. If inflation sticks around for too long then these extra liabilities could see the group trim spending, including on the dividend.
We view United Utilities as one of the more defensive stocks out there, with income potential. You can't get much more reliable demand than for water. These strengths are reflected in a price to earnings ratio of 20.5 though, which is a little above the long-term average.
This article is not personal advice or a recommendation to buy, sell or hold any investment. If investors are not sure of the suitability of an investment for their circumstances, they should seek advice. No view is given on the present or future value or price of any investment, and investors should form their own view on any proposed investment. Unless otherwise stated estimates, including prospective yields, are a consensus of analyst forecasts provided by Refinitiv.
These estimates are not a reliable indicator of future performance. Yields are variable and not guaranteed. Past performance is not a guide to the future and investments rise and fall in value so investors could make a loss.
This article has not been prepared in accordance with legal requirements designed to promote the independence of investment research and is considered a marketing communication. Non-independent research is not subject to FCA rules prohibiting dealing ahead of research, however HL has put controls in place (including dealing restrictions, physical and information barriers) to manage potential conflicts of interest presented by such dealing.
Please see our full non-independent research disclosure for more information.
Important notes
This isn't personal advice. If you're not sure whether an investment is right for you please seek advice. If you choose to invest the value of your investments will rise and fall, so you could get back less than you put in. Past performance isn't a guide to the future.