Share prices & stock markets
Deal shares online from £5.95 per deal »
Search shares, ETFs & Investment trusts

| | | | | | |
| --- | --- | --- | --- | --- | --- |
| GBP / EUR | 1.1905 | | +0.0029 | +0.24% | |
| GBP / USD | 1.6410 | | +0.0035 | +0.21% | |
| GBP / AUD | 1.8133 | | +0.0036 | +0.20% | |
| GBP / CAD | 1.7345 | | +0.0000 | +0.00% | |
| GBP / CHF | 1.4538 | | +0.0017 | +0.12% | |
| EUR / USD | 1.3780 | | -0.0005 | -0.04% | |
| EUR / GBP | 0.8397 | | -0.0020 | -0.24% | |
| USD / GBP | 0.6094 | | -0.0013 | -0.21% | |
| AUD / GBP | 0.5512 | | -0.0010 | -0.18% | |
| CAD / GBP | 0.5765 | | -0.0001 | -0.01% | |
| CHF / GBP | 0.6870 | | -0.0010 | -0.15% | |
| USD / EUR | 0.7256 | | +0.0002 | +0.02% | |
| | | | | | |
| --- | --- | --- | --- | --- | --- |
| Gold | $1,234.90 | | -25.70 | -2.04% | |
| Silver | $19.73 | | -0.58 | -2.88% | |
| Oil WTI | $97.65 | | +0.29 | +0.30% | |
| Oil brent | $109.52 | | +0.23 | +0.21% | |
| Palladium | $727.00 | | -9.80 | -1.33% | |
| Platinum | $1,373.40 | | -10.40 | -0.75% | |
Hang Seng disclaimer | Prices delayed by at least 15 minutes

FTSE 100 Intraday Chart

Most viewed shares today
The most popular exchange traded investments held by Hargreaves Lansdown's clients.
---
---
---
More AIM & small cap news
Buy/Sell ratios
A snapshot of the most frequently traded shares through Hargreaves Lansdown over the past week.
---
---
---
More press & broker tips
Detailed insight and analysis into four new companies with free share tips from Investors Chronicle every week.
---
---
---
---
No news or research item is a personal recommendation to deal. Hargreaves Lansdown may not share the views expressed in articles provided by ShareCast or other sources.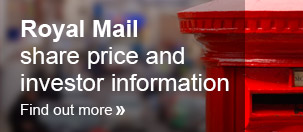 ---
---
---
---
More business news
---
---
---
---
More share research